Japan to suspend all arrivals of foreign nationals
3 hr ago
Japan to temporarily suspend all arrivals of foreign nationals 
From CNN's Junko Ogura in Tokyo 
Japan will temporarily suspend the new arrivals of foreign nationals starting Tuesday, Japan's Prime Minister Fumio Kishida said on Monday. 
This is a developing story, more to come.
4 hr 18 min ago
Detection of new Covid variant Omicron has prompted countries to impose travel bans. Here's what we know
A growing number of counties have moved to block flights from several African nations following the discovery of a newly identified coronavirus variant Omicron.
Here's what we know:
What is the new variant?
Known as Omicron, it was first identified in South Africa, although it is unclear whether it originated there or whether it was brought into the country from elsewhere in the region.
What scientists do know is that the virus is much more likely to mutate in places where vaccination is low and transmission high.
The World Health Organization designated the strain as a variant of concern on Friday and said multiple studies are underway as advisers continue to monitor the variant.
Where has it been detected?
The Omicron variant has been detected in at least 14 countries and territories including South Africa, Botswana, Australia, Canada, Czech Republic, the United Kingdom, the Netherlands, Germany, Italy and Belgium.
What are the mutations?
South African genomic scientists said the variant has an unusually high number of mutations, with more than 30 in the key spike protein — the structure the virus uses to get into the cells they attack.
Scientists are concerned those mutations could make the variant more transmissible and could result in immune evasion.
But the WHO stressed that more research is needed to determine whether the variant is more contagious, whether it causes more severe disease, and whether it could evade vaccines.
Travel bans imposed
At least 44 countries have imposed temporary restrictions on travel from the southern Africa region over the Omicron variant.
Japan, Rwanda, Hong Kong and Taiwan are the latest places to tighten border restrictions on travelers from at least six African nations. 
The United States, UK, European Union countries, and Australia have also restricted travel from these areas.
4 hr 17 min ago
Omicron news coverage is in overdrive, but there's still so much we don't know
From CNN Business' Brian Stelter
The blessing of Thanksgiving on Thursday was followed by a curse on Friday: Urgent news about the new Covid variant named Omicron.
The reality is that "we know almost nothing about the Omicron variant," as this headline on The Atlantic's website helpfully states. But the abrupt reactions to the news — stock selloffs, travel restrictions, endless Twitter threads — made Omicron the top story of the weekend across all sorts of news websites and networks.
Now the world is in a sort of information holding pattern. Sociologist Zeynep Tufekci put it this way: "South Africa has gifted us an early warning with Omicron. But earlier the warning, the less we know."
"Wait two weeks" seems to be the consensus at the moment. Dr. Paul Burton, the chief medical officer for Moderna, told CNN on Sunday, "We have to go through a couple of weeks here of uncertainty." The White House's readout of President Biden's meeting with Dr. Anthony Fauci and members of his Covid Response Team made the same point.
"Dr. Fauci informed the President that while it will take approximately two more weeks to have more definitive information on the transmissibility, severity, and other characteristics of the variant, he continues to believe that existing vaccines are likely to provide a degree of protection against severe cases of Covid."
Read Stelter's full story here.
4 hr 17 min ago
Hong Kong tightens border restrictions for eight African countries due to new Omicron variant 
From Lizzy Yee in Hong Kong
Hong Kong became the latest destination to tighten border restrictions on people arriving from eight southern African countries in response to the new Omicron variant, the government announced on Saturday. 
Hong Kong residents arriving from South Africa, Botswana, Eswatini, Lesotho, Malawi, Mozambique, Namibia and Zimbabwe will have to spend seven days in a government quarantine facility where they will undergo daily Covid-19 testing and be monitored by health professionals. 
Upon completion of the seven days, residents will be allowed to finish the rest of their compulsory quarantine at a designated quarantine hotel. 
They are also required to undergo regular Covid-19 testing after arrival in Hong Kong.
Non-Hong Kong residents who have visited any of the eight southern African countries within 21 days are no longer allowed to enter Hong Kong as of Saturday. Non-residents traveling from South Africa were already barred entry due to its status as a high-risk country.
"The new rule aims to enhance the surveillance on the Omicron variant of Covid-19," the government said in a press release. "Hong Kong must stay vigilant and implement the most stringent anti-epidemic measures to prevent the mutant strain from entering the local community."
3 hr 49 min ago
Dutch police arrest couple who fled from Covid hotel after traveling to South Africa 
From CNN's Sharon Braithwaite in London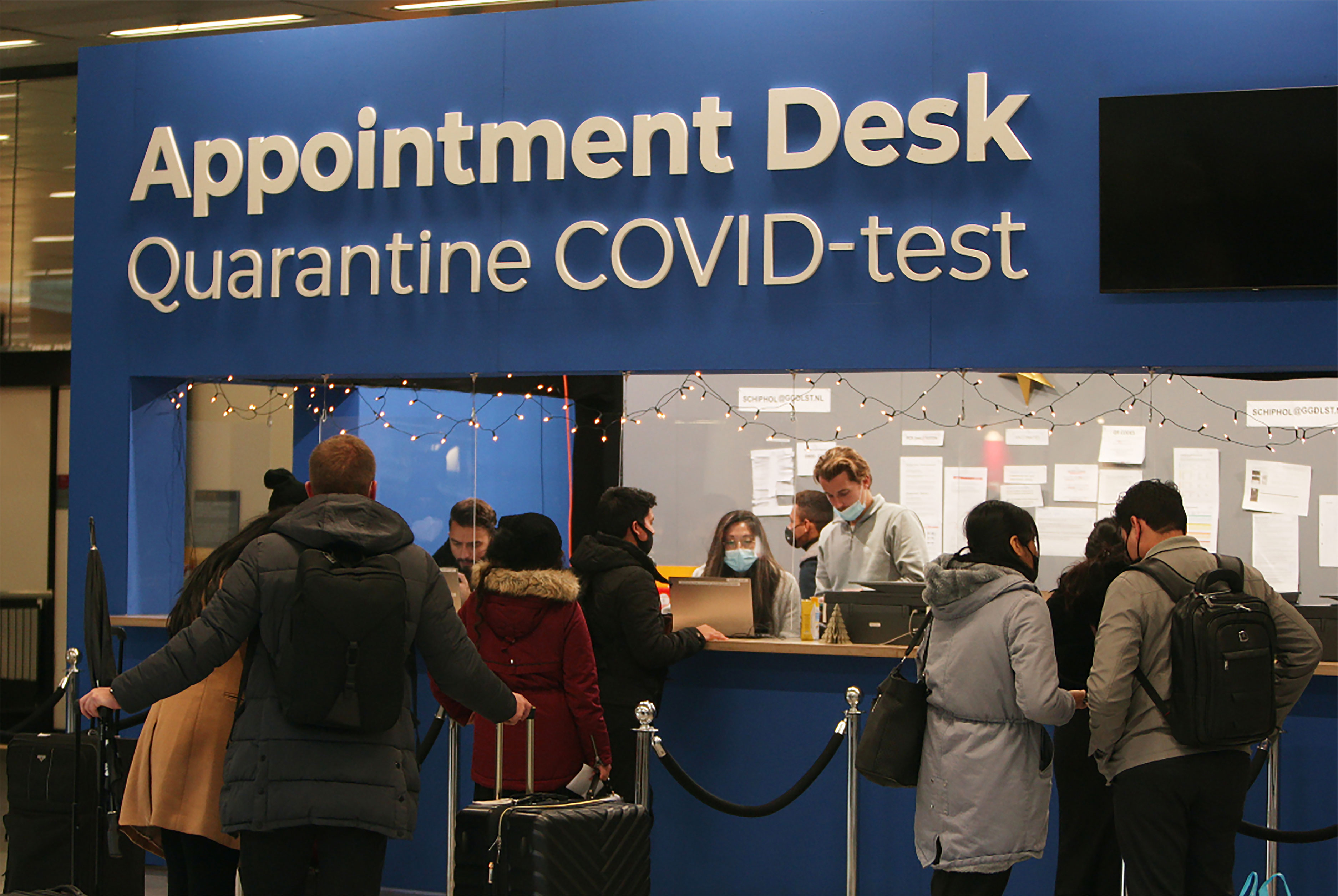 Dutch police said on Sunday they arrested a couple on a plane after they "fled" from a hotel where passengers from South Africa who have tested positive for Covid-19 are being quarantined.
Dutch military police at Amsterdam's Schiphol airport "arrested a couple this evening who had fled from a quarantine hotel," police spokesman Stan Verberkt told CNN.
The couple — a Spanish citizen and a Portuguese national — were arrested on a plane that was about to take off en route to Spain at 6 p.m. local time (12 p.m. ET), Verberkt said.
They are not in custody but are being quarantined at another facility, Verberkt said, adding the prosecutor will decide in the next few days if they will be charged.
Public health authority (GGD) spokesperson Stefanie van Waardenburg said the couple was among the passengers on a flight that landed at Schiphol from Johannesburg on Friday.
Some of the passengers on that flight tested positive for the new Covid-19 variant Omicron, Waardenburg said. The arrested couple did not test positive for the Omicron variant.
The Netherlands is among a growing number of countries that have imposed a flight ban on the southern African region.
Read more on this story here.
1 hr 48 min ago
Woman charged with arson after quarantine hotel fire
From CNN's Hilary Whiteman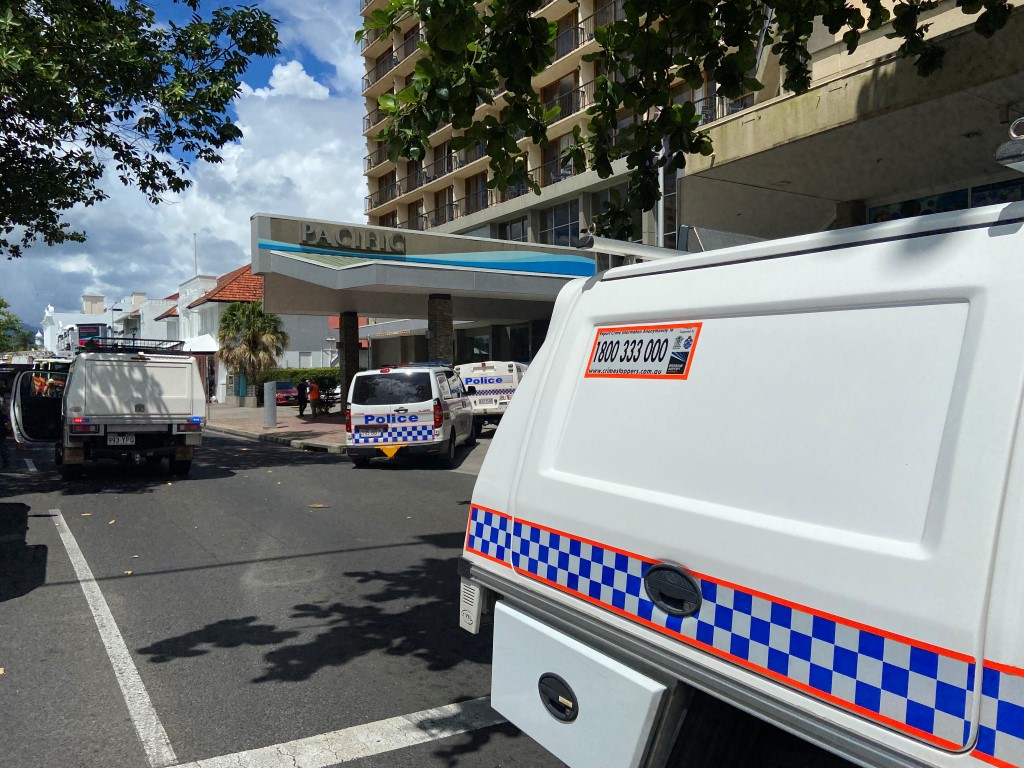 A31-year-old woman has been charged with arson after allegedly lighting fire beneath a bed at a quarantine hotel in Cairns, in the Australian state of Queensland.
The woman had been at the Pacific Hotel for a couple of days, Queensland Police said, before she allegedly set fire to the room where was staying with two children early Sunday morning.
More than 160 guests were evacuated from the building as flames took hold of the upper floors. No one was injured, but police said the hotel suffered "significant damage."
As of Sunday, none of the guests had tested positive for Covid-19, according to state health officials.
In Queensland, new arrivals from designated Covid-19 hotspots are required to spend 14 days in quarantine. Some are allowed to quarantine at home, if they meet strict requirements, including having a place to stay that doesn't have shared access.
Source: https://www.cnn.com/world/live-news/covid-variant-omicron-11-29-21/h_f3e06b0b6b9d9da0de9e6318c95e7f59