Photographer falls at the Oscars. Flower's reflection seen in raindrop. The week in 36 photos
Updated 9:19 PM EDT, Thu March 16, 2023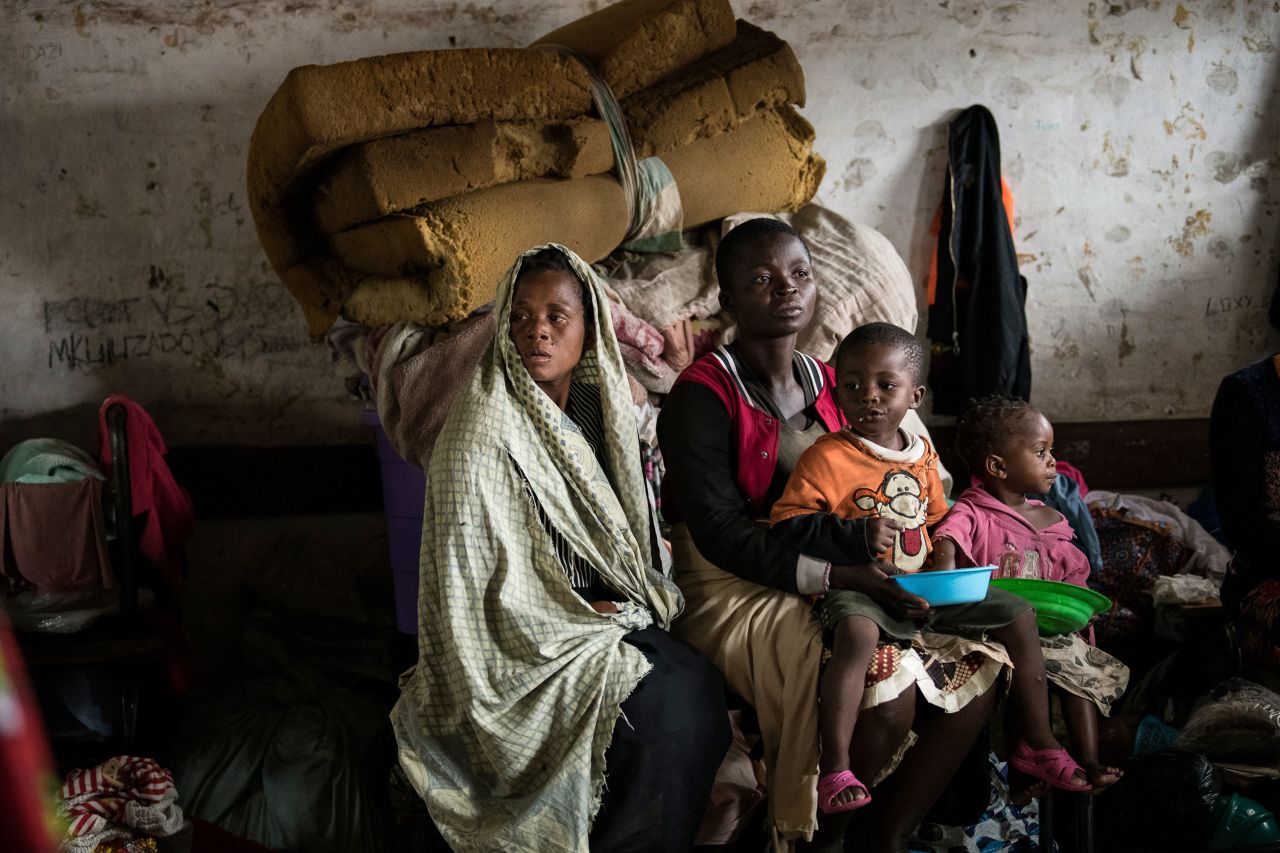 The week in 36 photos
Families displaced by Tropical Cyclone Freddy take shelter in Blantyre, Malawi, on Tuesday, March 14.
Thoko Chikondi/AP
Updated 9:19 PM EDT, Thu March 16, 2023
Tropical Cyclone Freddy has killed hundreds of people after it ripped through Malawi and Mozambique. The resulting devastation has left survivors trapped and fighting for survival, while thousands of people have been displaced. The deadly cyclone has broken records for the longest-lasting storm of its kind.
Here are some of the stories that made headlines over the past week, as well as some photos that caught our eye.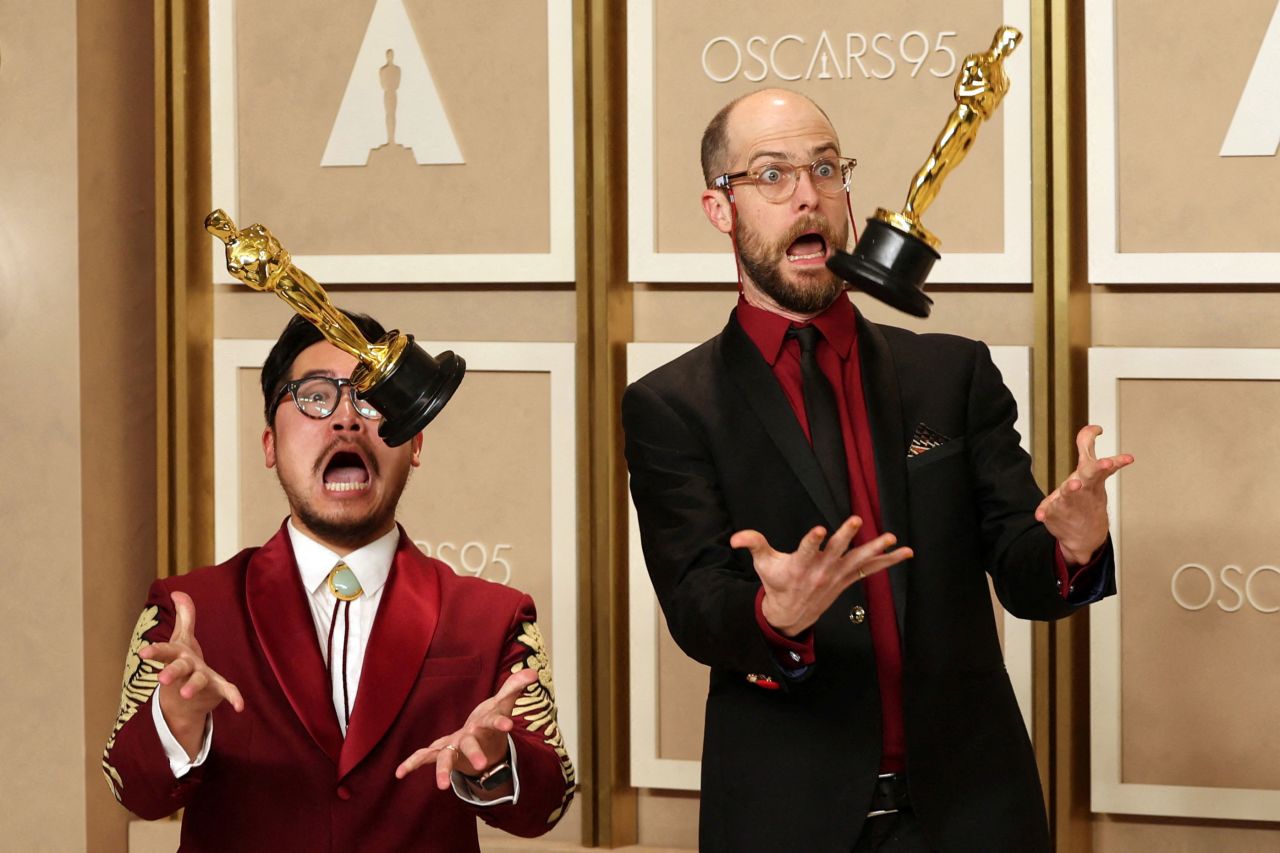 "Everything Everywhere All at Once" directors Daniel Kwan, left, and Daniel Scheinert have fun with their Oscar statuettes as they meet with the press at the Academy Awards in Los Angeles, on Sunday, March 12. Their film won seven Oscars, including best picture and best director.
Mike Blake/Reuters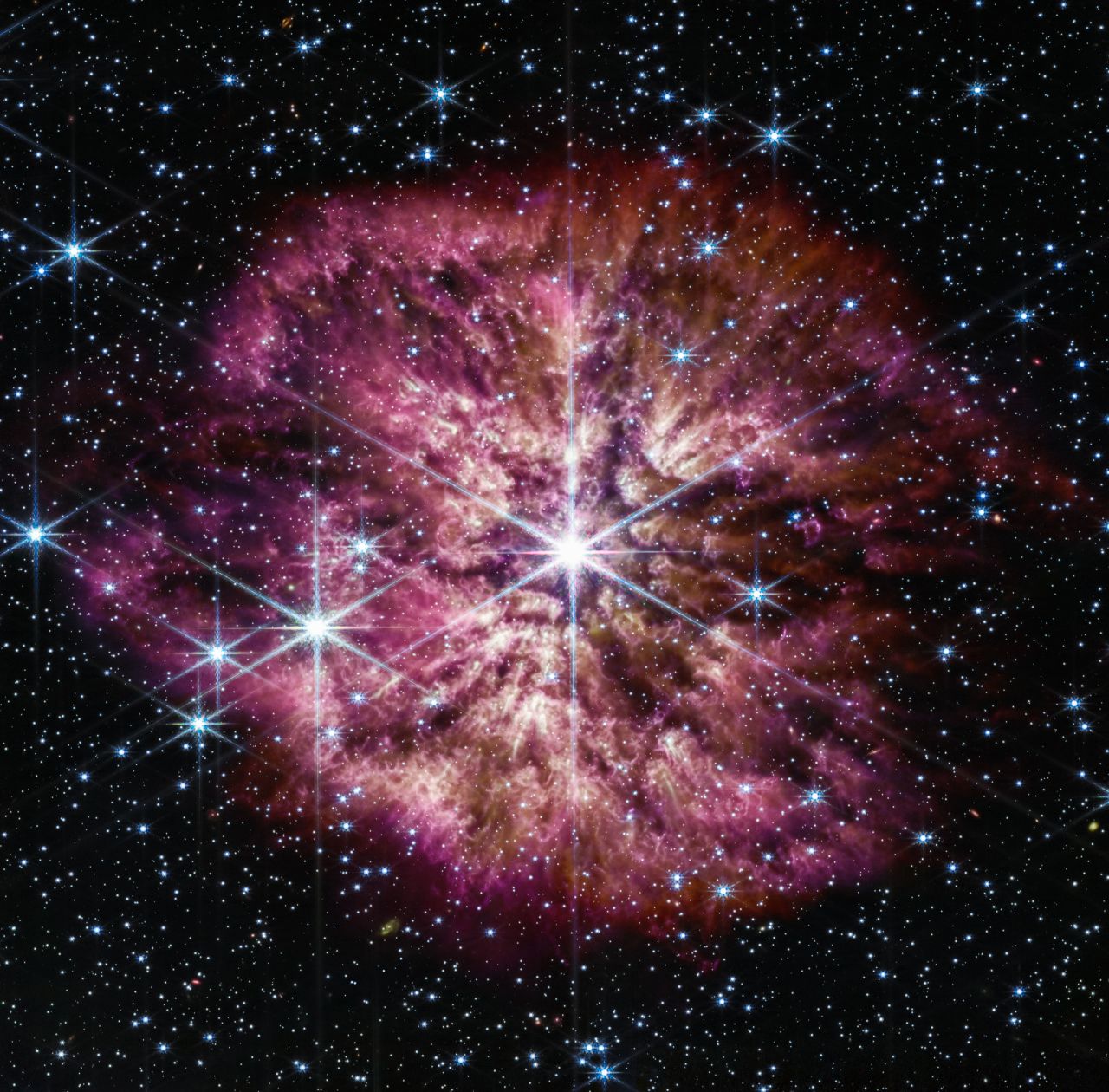 A new image released on Tuesday, March 14, from NASA's James Webb Telescope, shows the Wolf-Rayet star WR 124 captured in infrared light. Wolf-Rayet stars are some of the most luminous and massive stars in the universe.
NASA/ESA/CSA/STScI/Webb ERO Production Team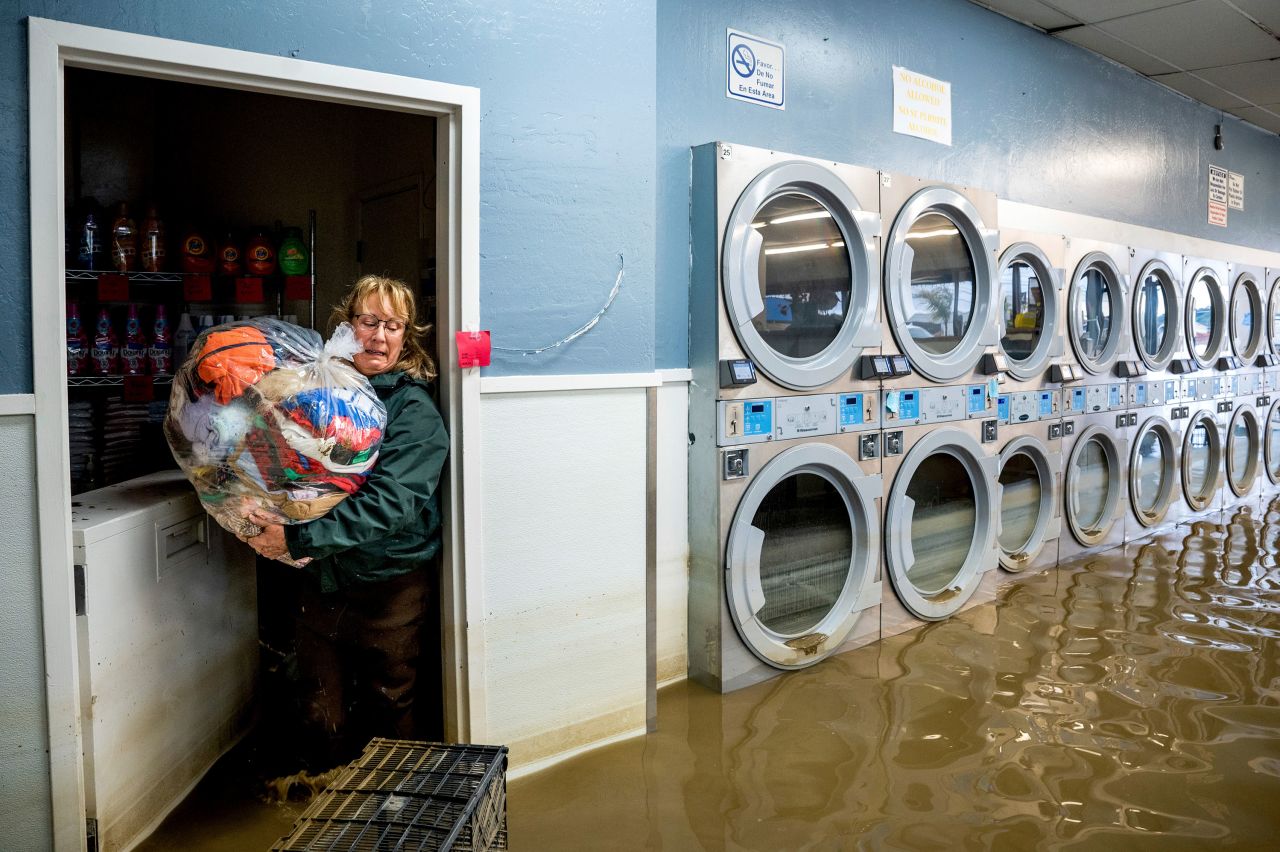 Pamela Cerruti carries a trash bag filled with clothing while wading through floodwaters at a laundromat in Monterey County, California, on Tuesday, March 14. The state faced severe flooding after an onslaught of dangerous storms.
Noah Berger/AP
A still taken from video footage released by the US European Command shows an encounter between a US surveillance drone and Russian fighter jets over the Black Sea on Tuesday, March 14. The MQ-9 Reaper drone and two Russian Su-27 aircraft were flying over international waters when one of the Russian jets intentionally flew in front of and dumped fuel on the unmanned drone several times, a statement from US European Command said. The aircraft then hit the propeller of the drone, prompting US forces to bring the drone down in the Black Sea.
US European Command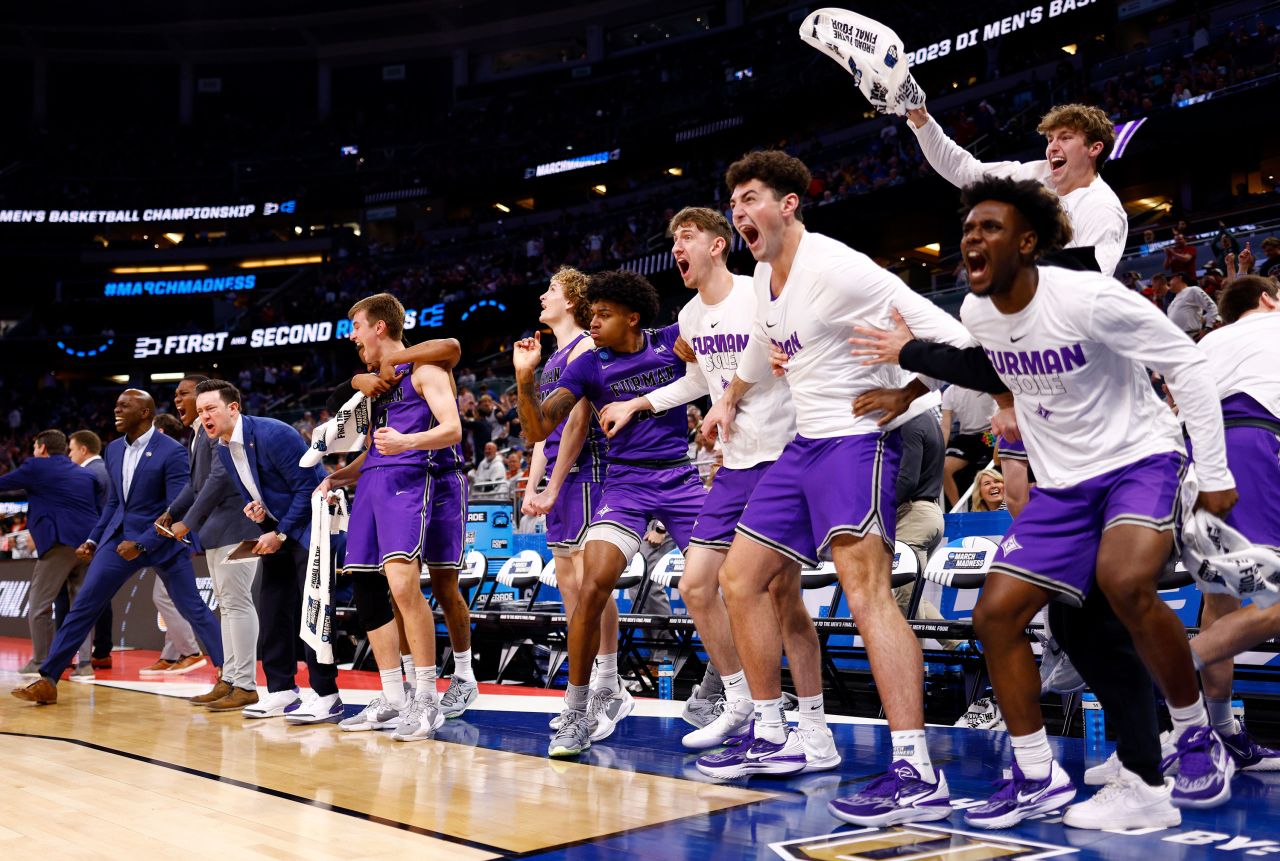 Players on the Furman Paladins bench react during their game against the Virginia Cavaliers in Orlando, Florida, on Thursday, March 16. Furman upset Virginia 68-67 in the first round of March Madness.
Kevin Sabitus/Getty Images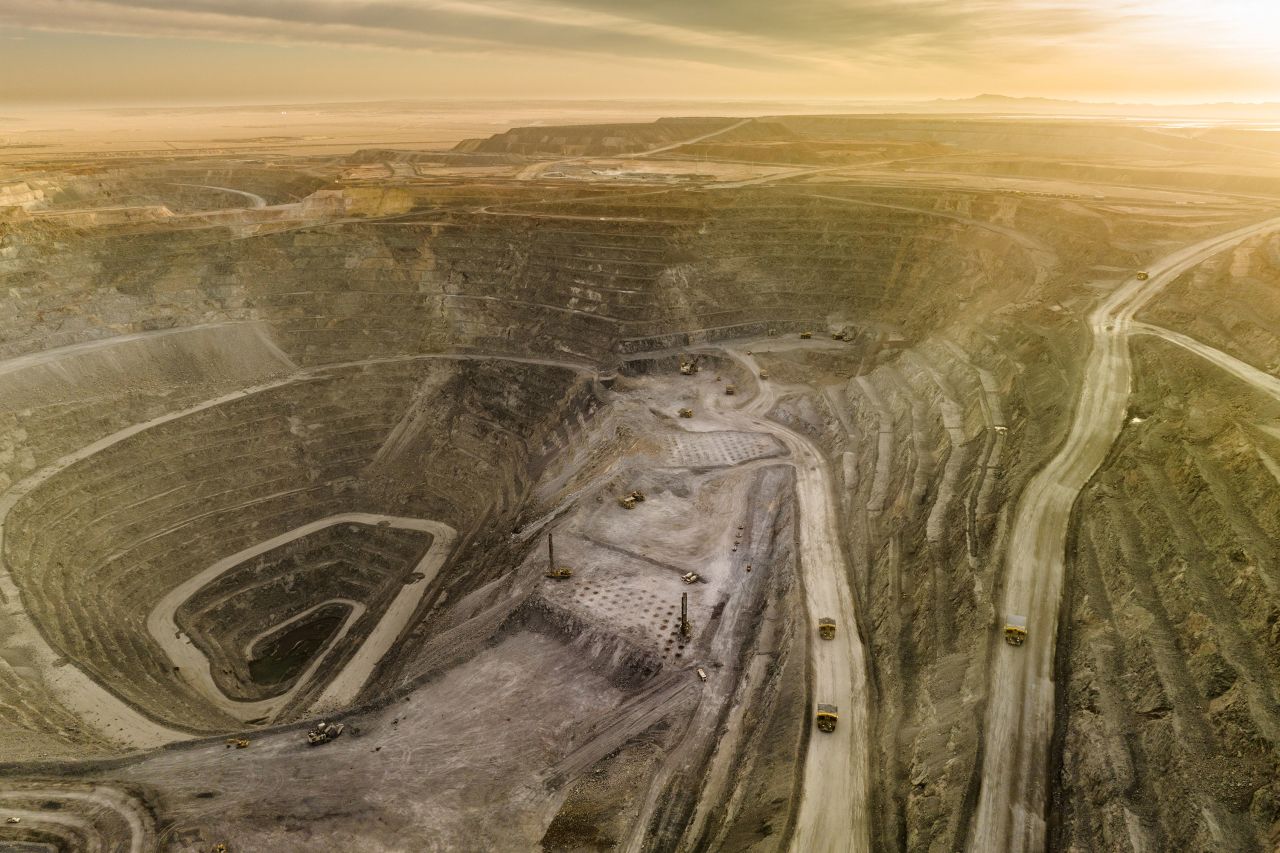 Machinery operates at an open-pit mine in Khanbogd, Mongolia, on Tuesday, March 14.
SeongJoon Cho/Bloomberg/Getty Images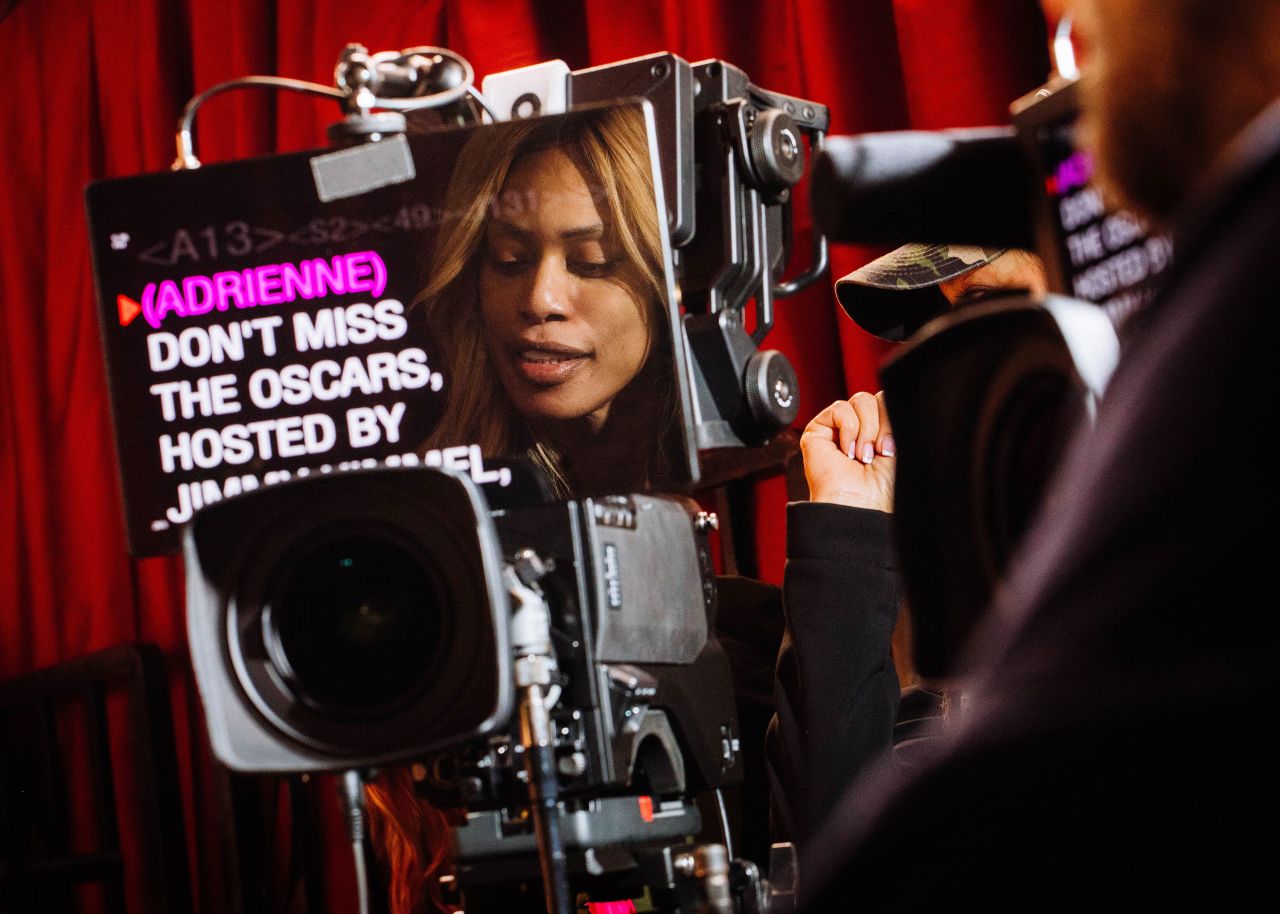 Laverne Cox is reflected in a teleprompter at a "Live From E!" rehearsal on the Academy Awards red carpet on Saturday, March 11, the day before the event.
Sinna Nasseri/The New York Times/Redux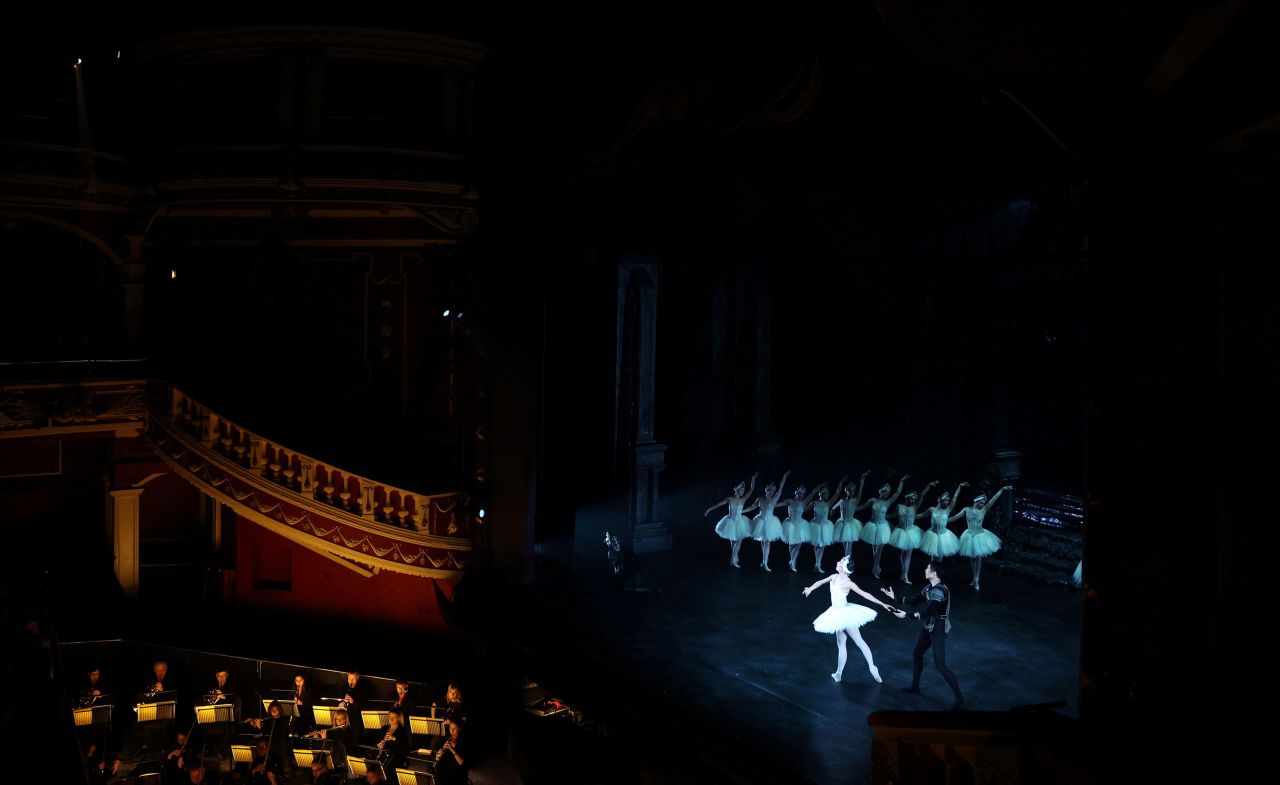 Ballet dancers perform in "Swan Lake" at the Empire Theatre in Sunderland, England, on Friday, March 10.
Lee Smith/Reuters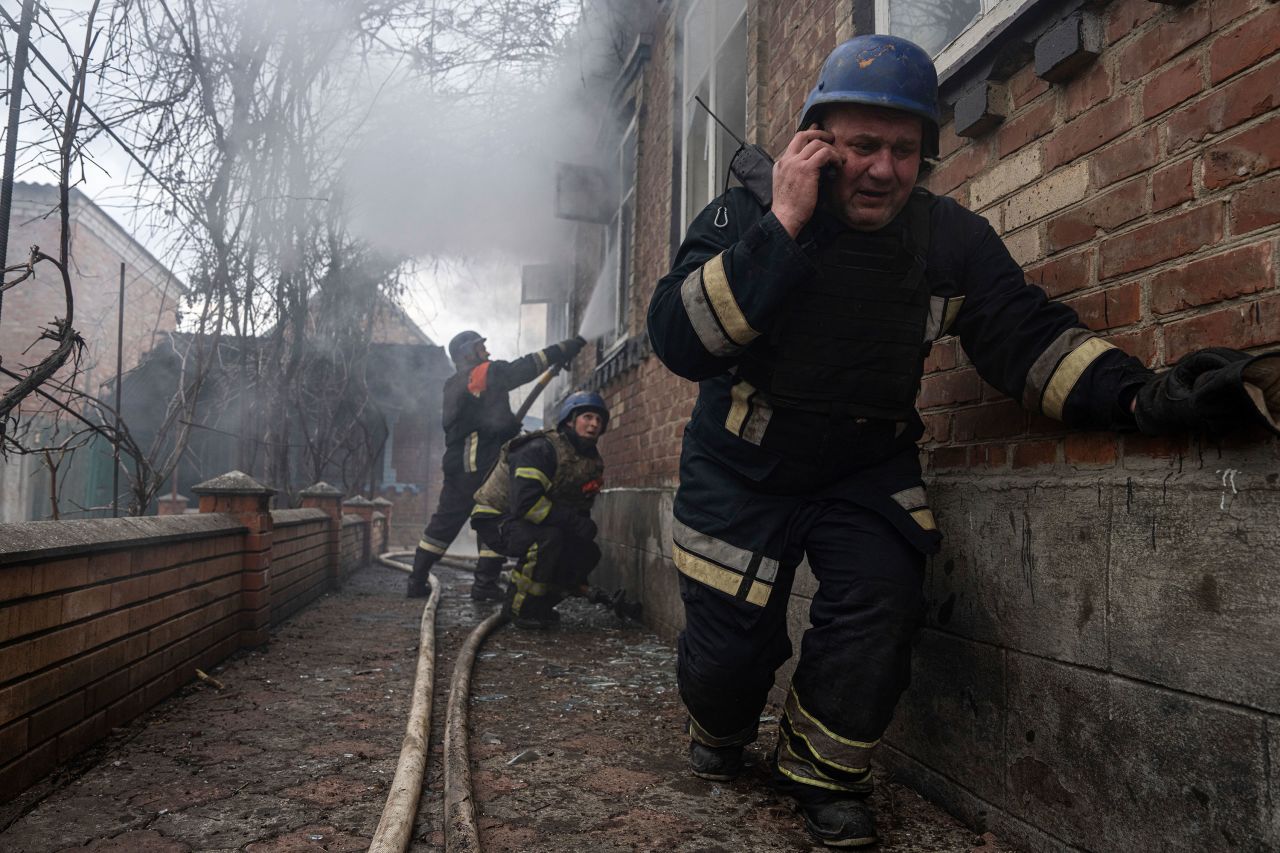 A rescue worker speaks on the phone while other members of his team put out a house fire caused by Russian shelling in Kostiantynivka, Ukraine, on Friday, March 10.
Evgeniy Maloletka/AP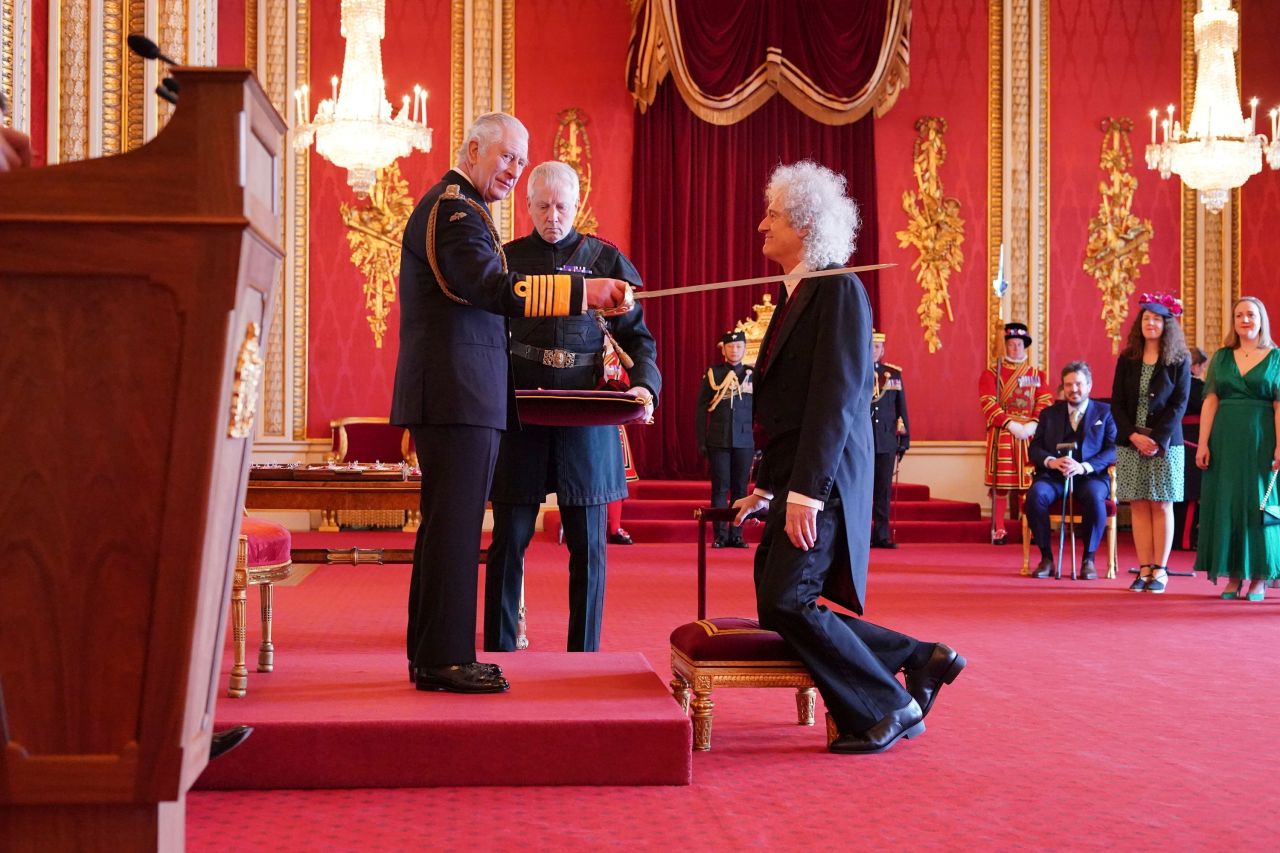 Rock Guitarist Brian May is made a Knight Bachelor by King Charles III at Buckingham Palace in London on Tuesday, March 14. The founding member of the band Queen will now be known as Sir Brian, following the investiture ceremony.
Jonathan Brady/PA/AP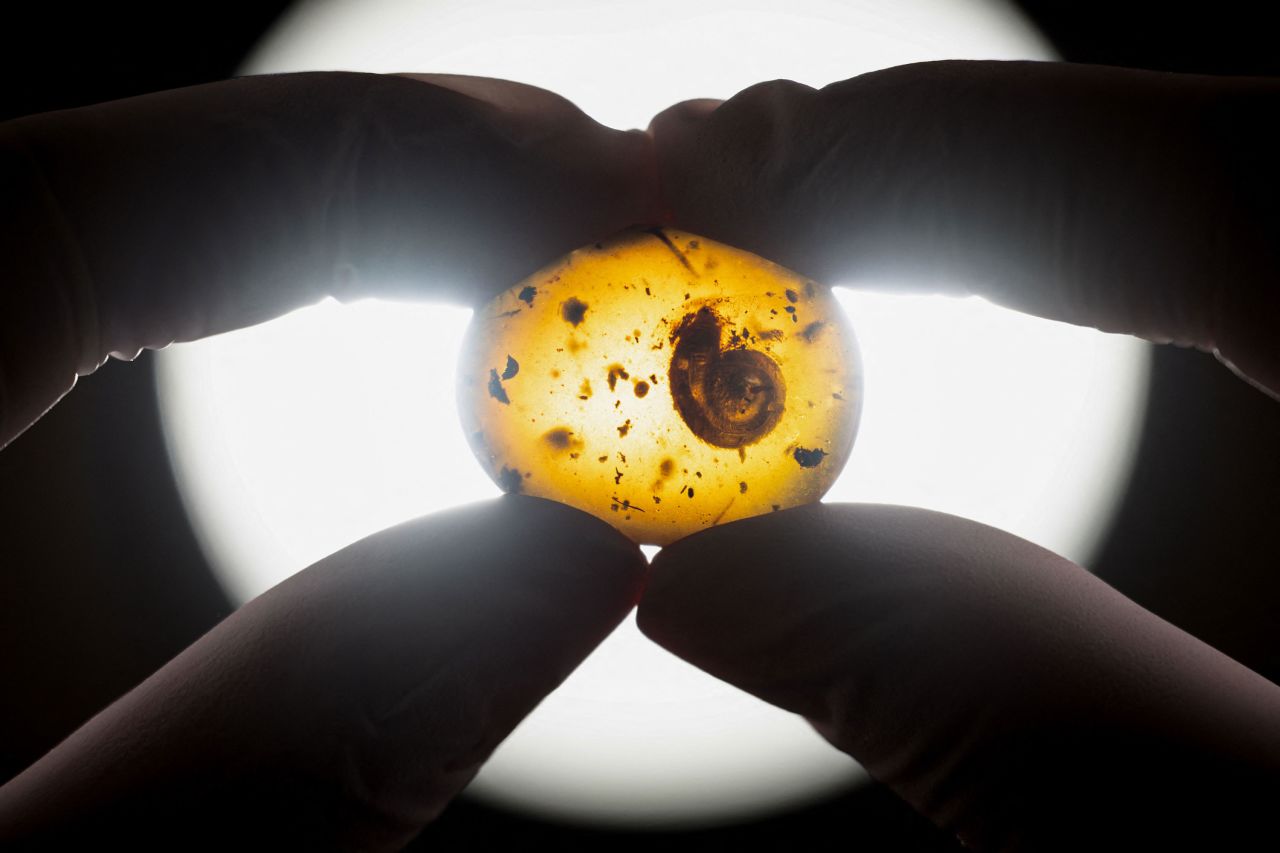 A woman holds a 99-million-year-old fossilized snail trapped in amber at the Colmar Museum of Natural History in Eastern France on Tuesday, March 14.
Sebastien Bozon/AFP/Getty Images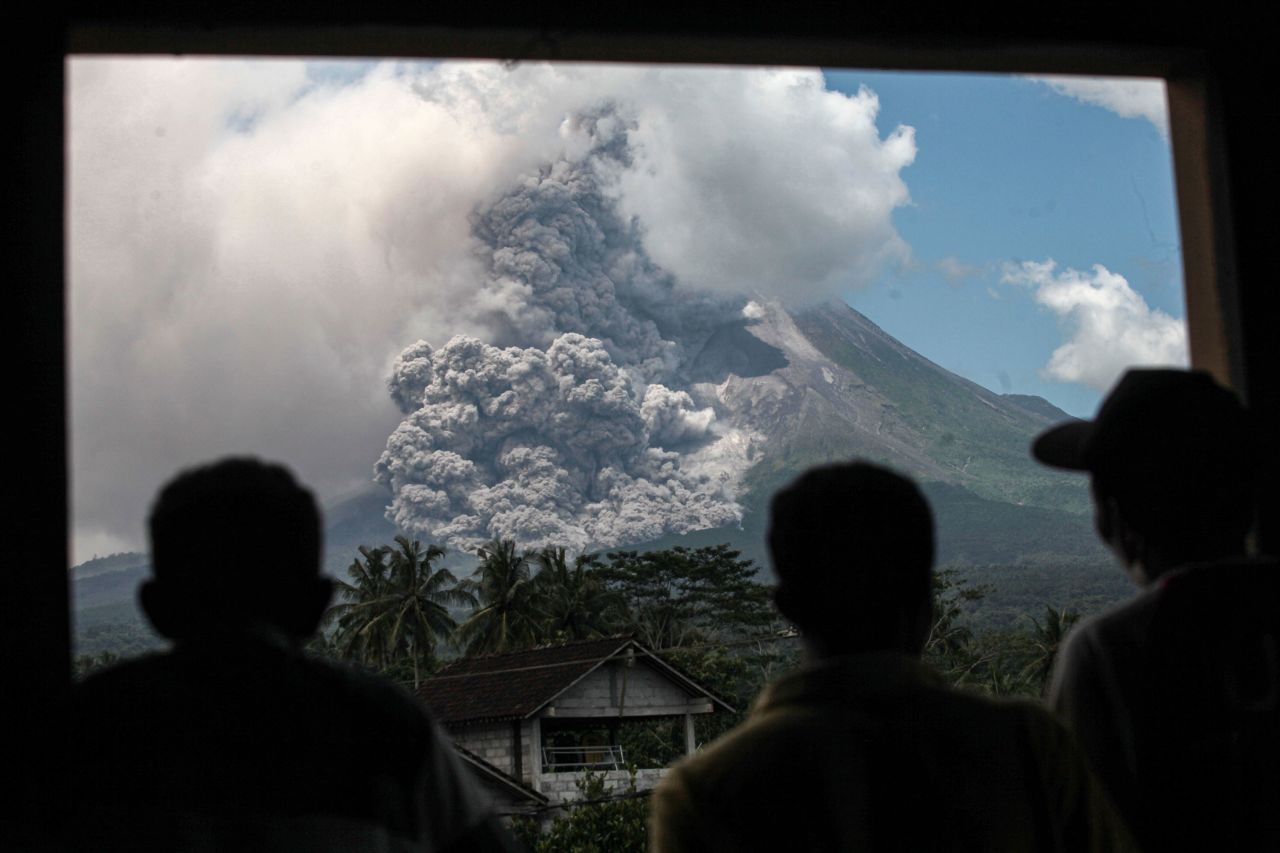 Volcanic ash spews out of Indonesia's Mount Merapi on Saturday, March 11.
Priyo Utomo/Xinhua News Agency/Getty Images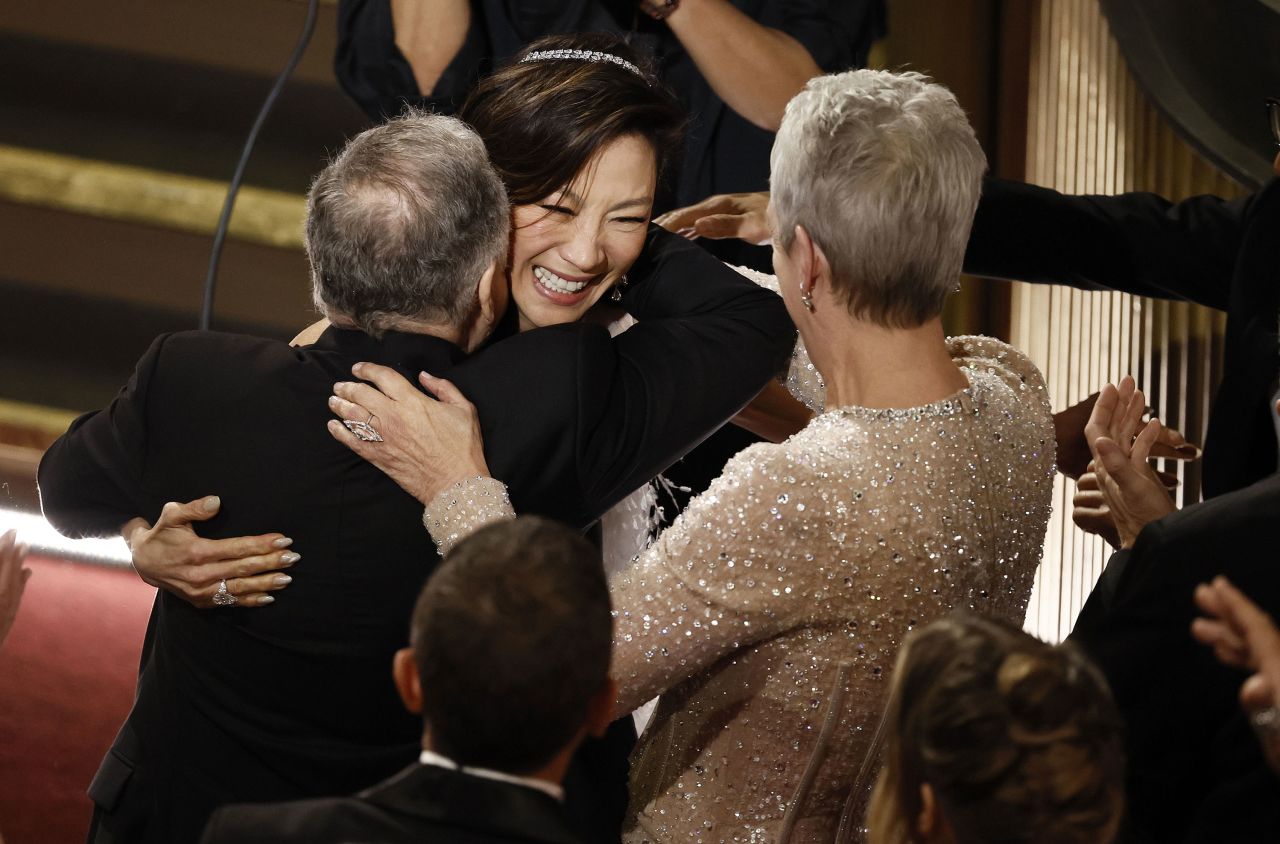 Michelle Yeoh reacts after winning the Oscar for best actress for her role in "Everything Everywhere All at Once" on Sunday, March 12. Yeoh's win made her the first woman of Asian descent and the first Malaysian-born performer to win best actress. She began her speech by saying, "For all the little boys and girls who look like me watching tonight, this is a beacon of hope and possibilities."
Etienne Laurent/EPA-EFE/Shutterstock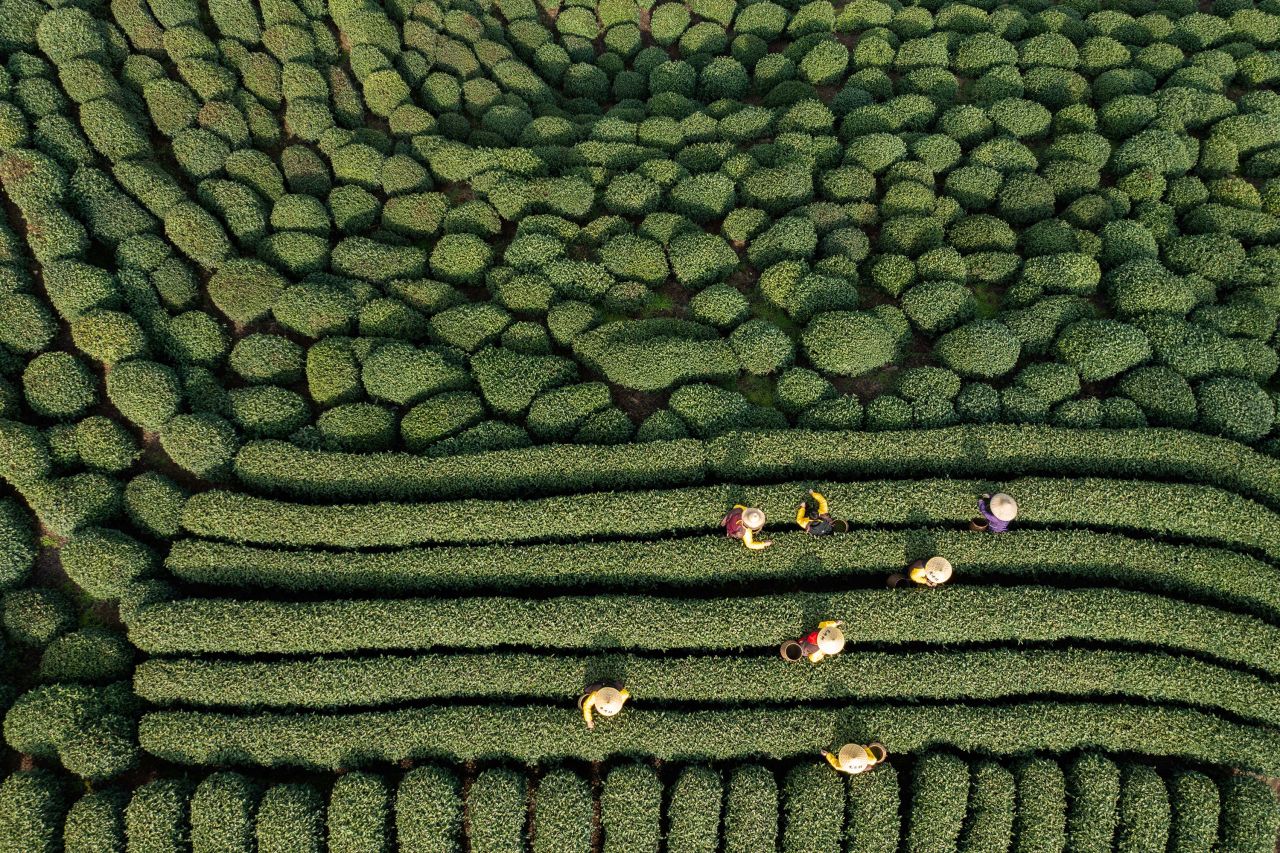 Workers harvest Longjing tea leaves in Zhejiang, China, on Monday, March 13.
Xu Yu/Xinhua/ZUMA Press
A young capuchin monkey named Marcelinho, whose arms were both amputated due to an electric shock from high-voltage wires, is kept in a cage at the Free Life Institute in Rio de Janeiro, Brazil, on Friday, March 10.
Bruna Prado/AP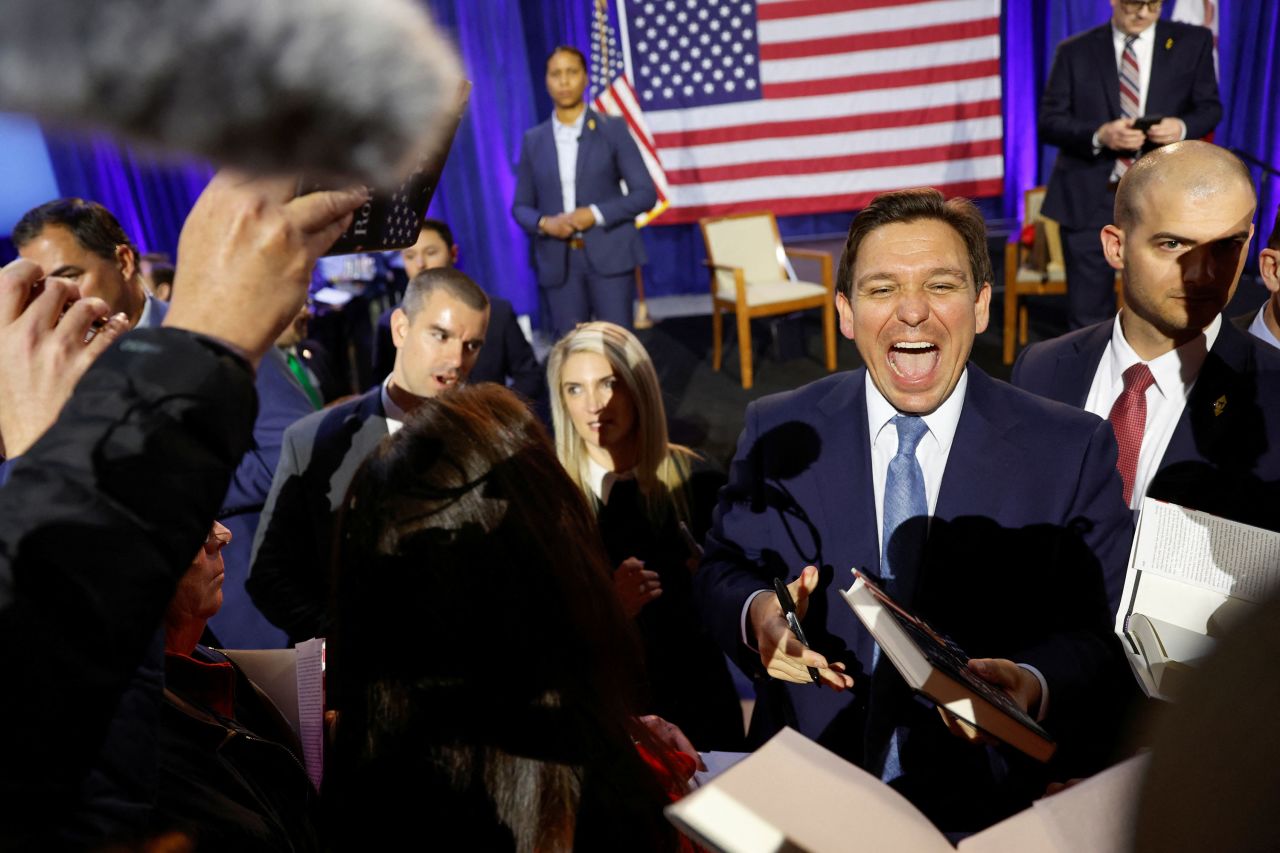 Florida Gov. Ron DeSantis greets attendees and signs copies of his book during a book tour stop at the Iowa State Fairgrounds in Des Moines on Friday, March 10.
Jonathan Ernst/Reuters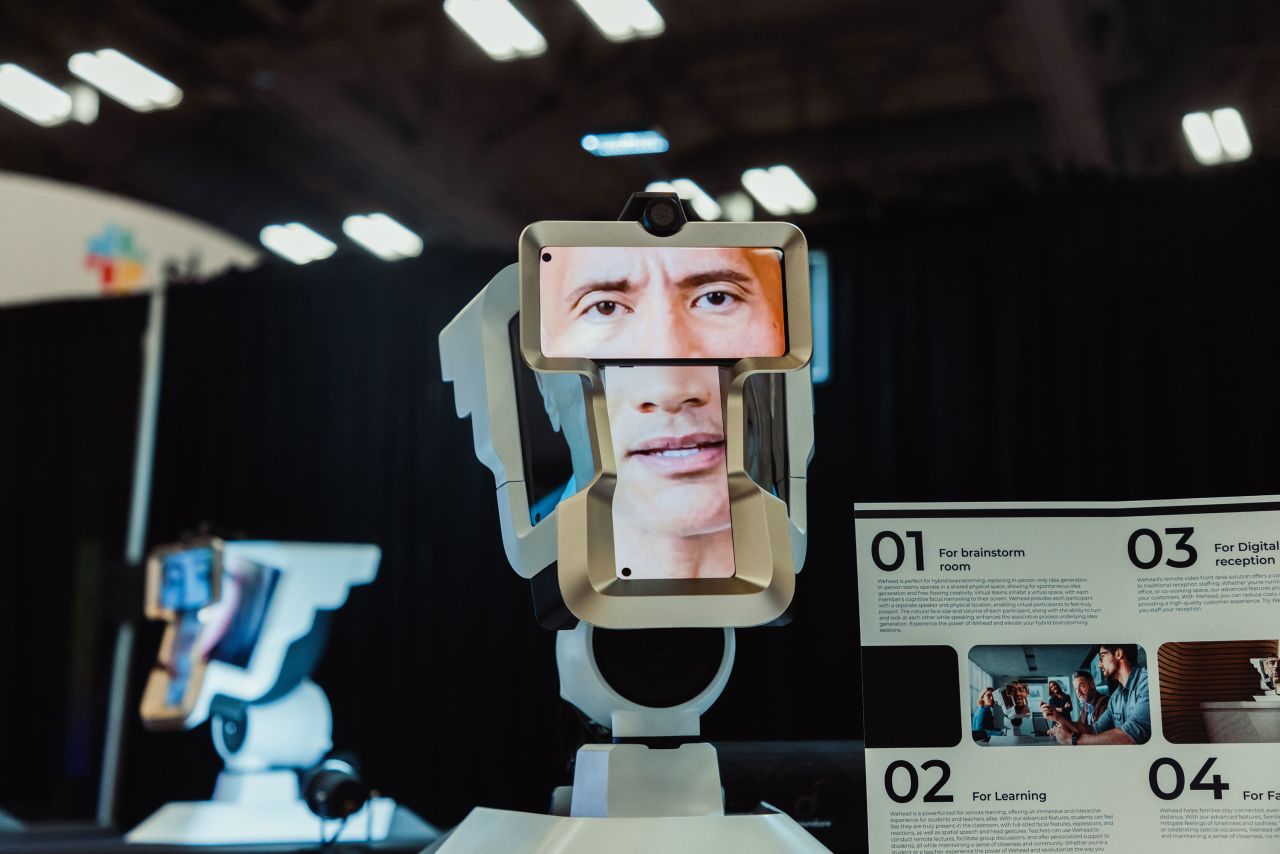 A face is displayed on screens during a demonstration at the South by Southwest conference in Austin, Texas, on Tuesday, March 14.
Jordan Vonderhaar/Bloomberg/Getty Images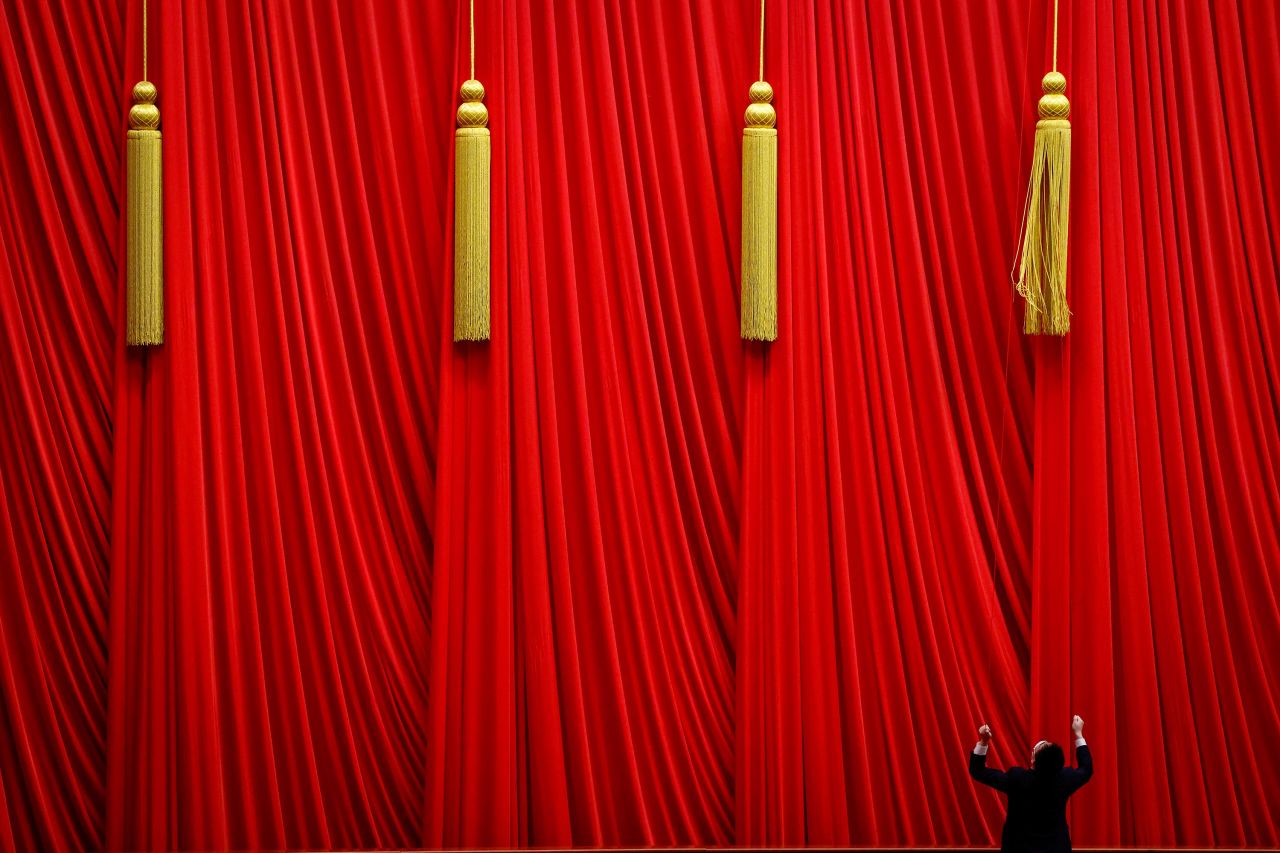 A man fixes curtains ahead of the fifth plenary session of the National People's Congress in Beijing on Sunday, March 12.
Mark R. Cristino/EPA-EFE/Shutterstock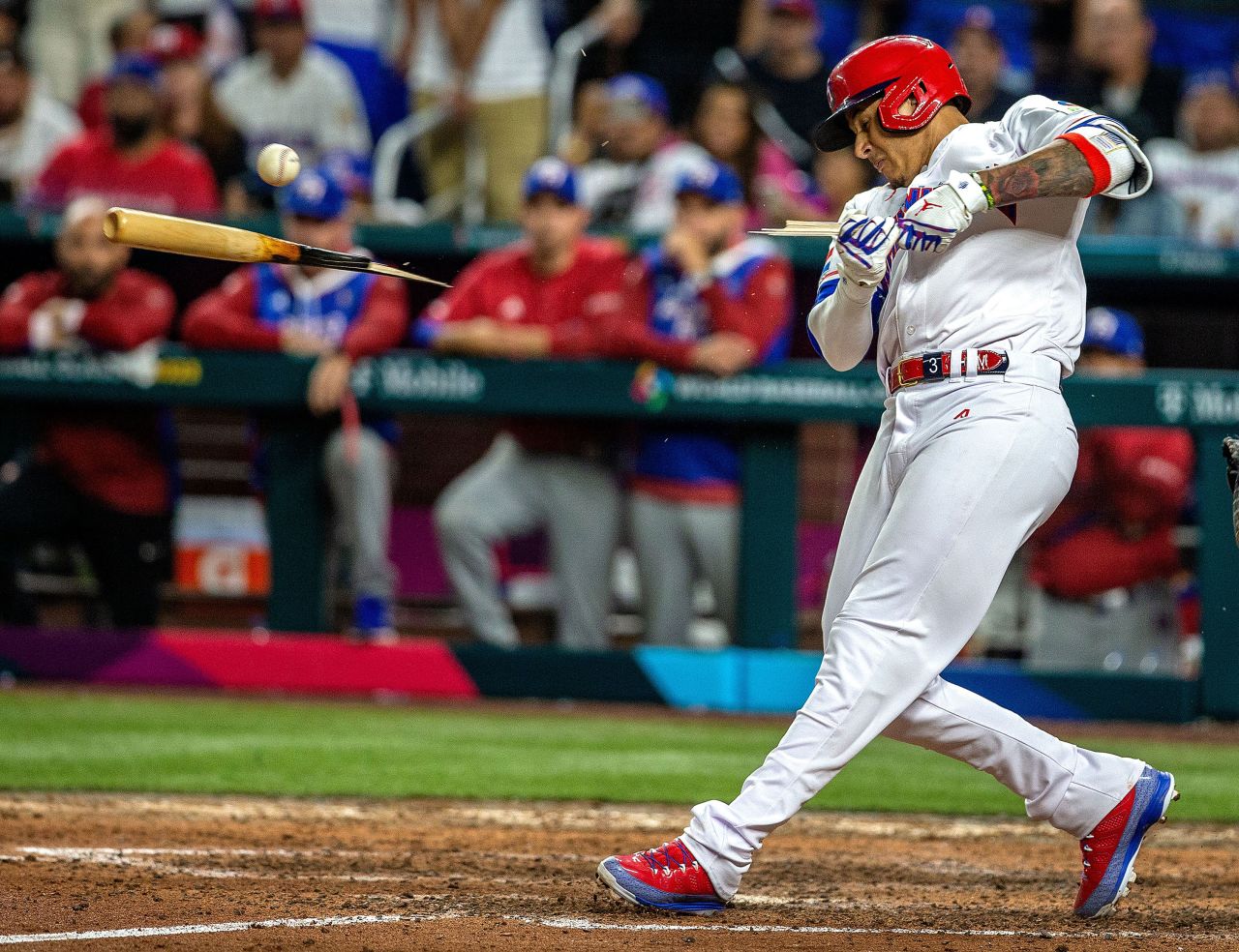 Third baseman Manny Machado of the Dominican Republic breaks his bat during a World Baseball Classic game against Puerto Rico in Miami on Wednesday, March 15.
Cristobal Herrera-Ulashkevich/EPA-EFE/Shutterstock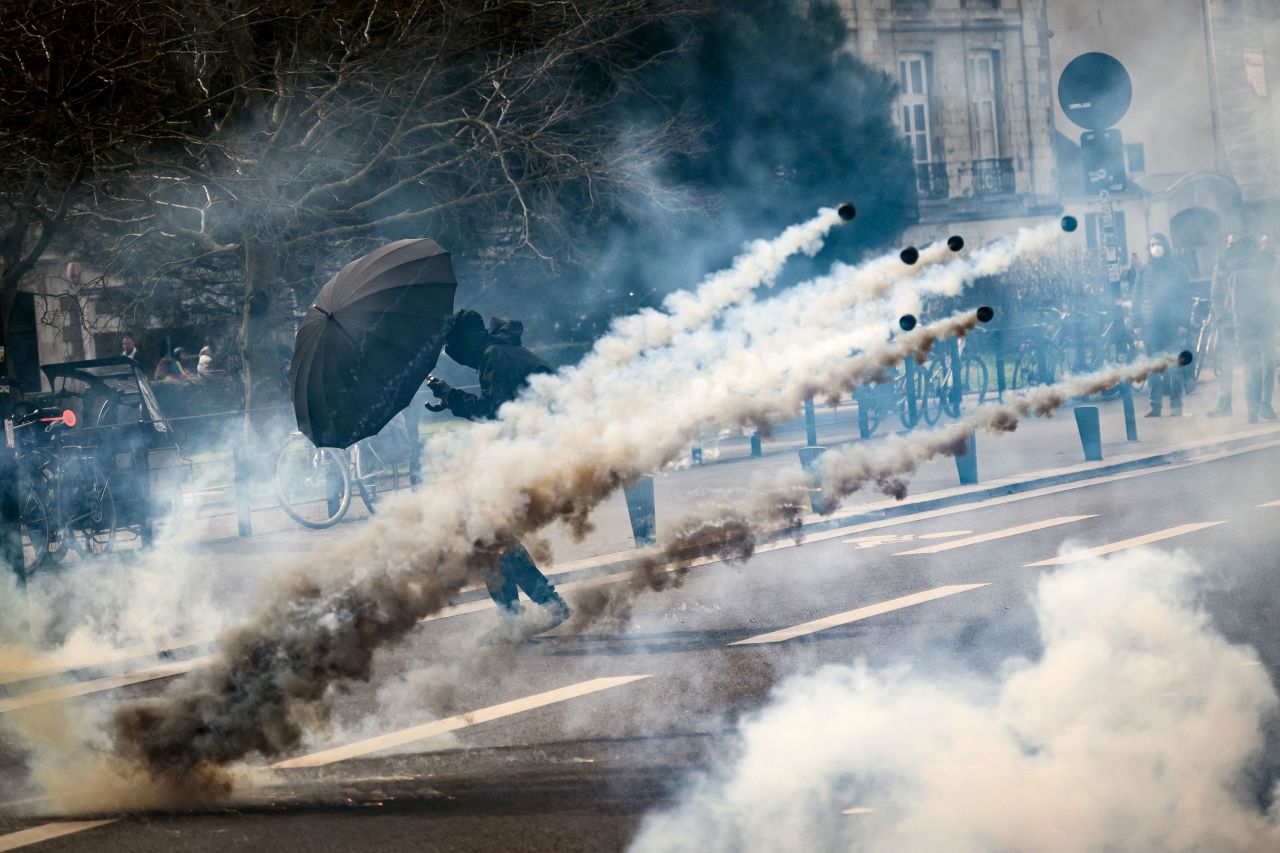 A demonstrator holds an umbrella to protect themselves from tear gas during a protest in Nantes, France, on Wednesday, March 15. Protesters have been taking action against the government's proposed pension reforms.
Loic Venance/AFP/Getty Images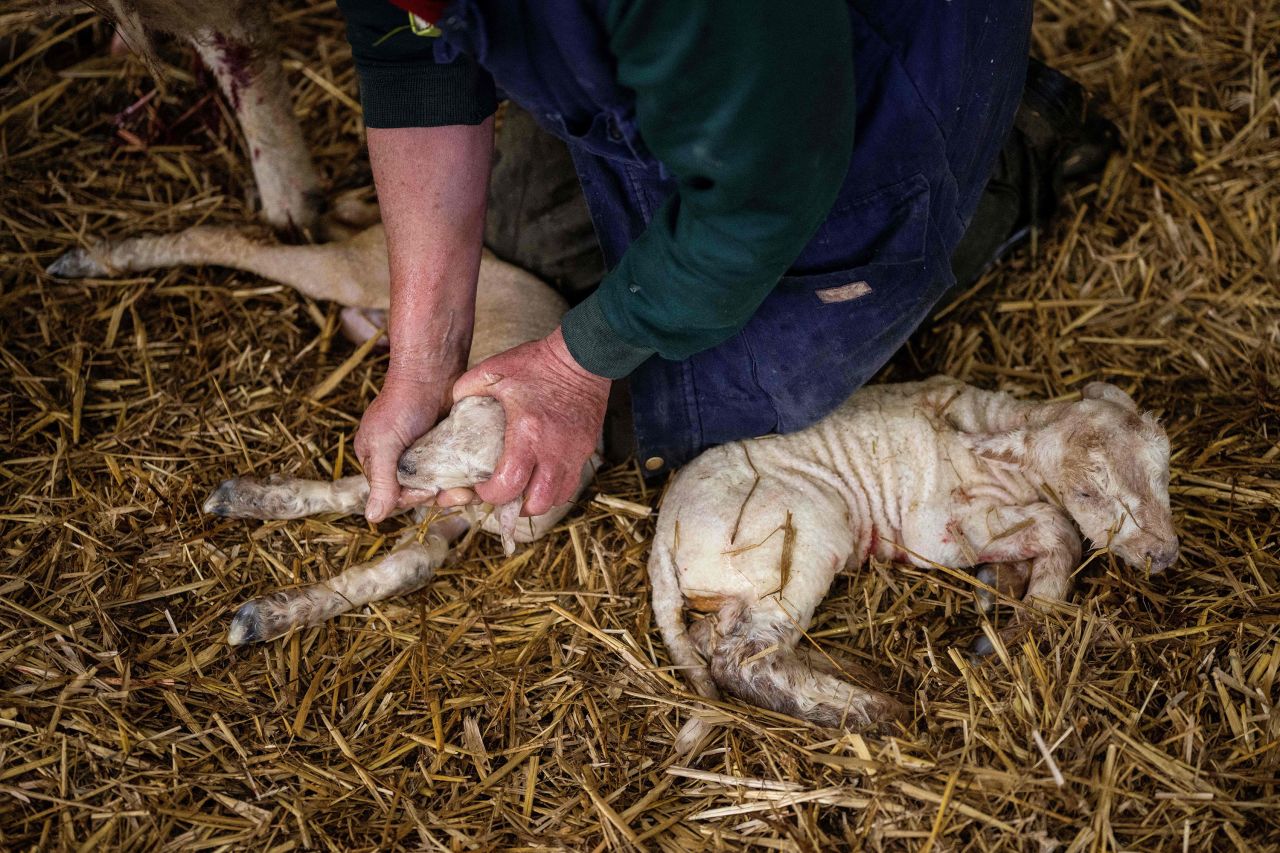 Shepherd Jane Wanstall takes care of a newly born lamb at a farm in Kent, England, on Friday, March 10.
Ben Stansall/AFP/Getty Images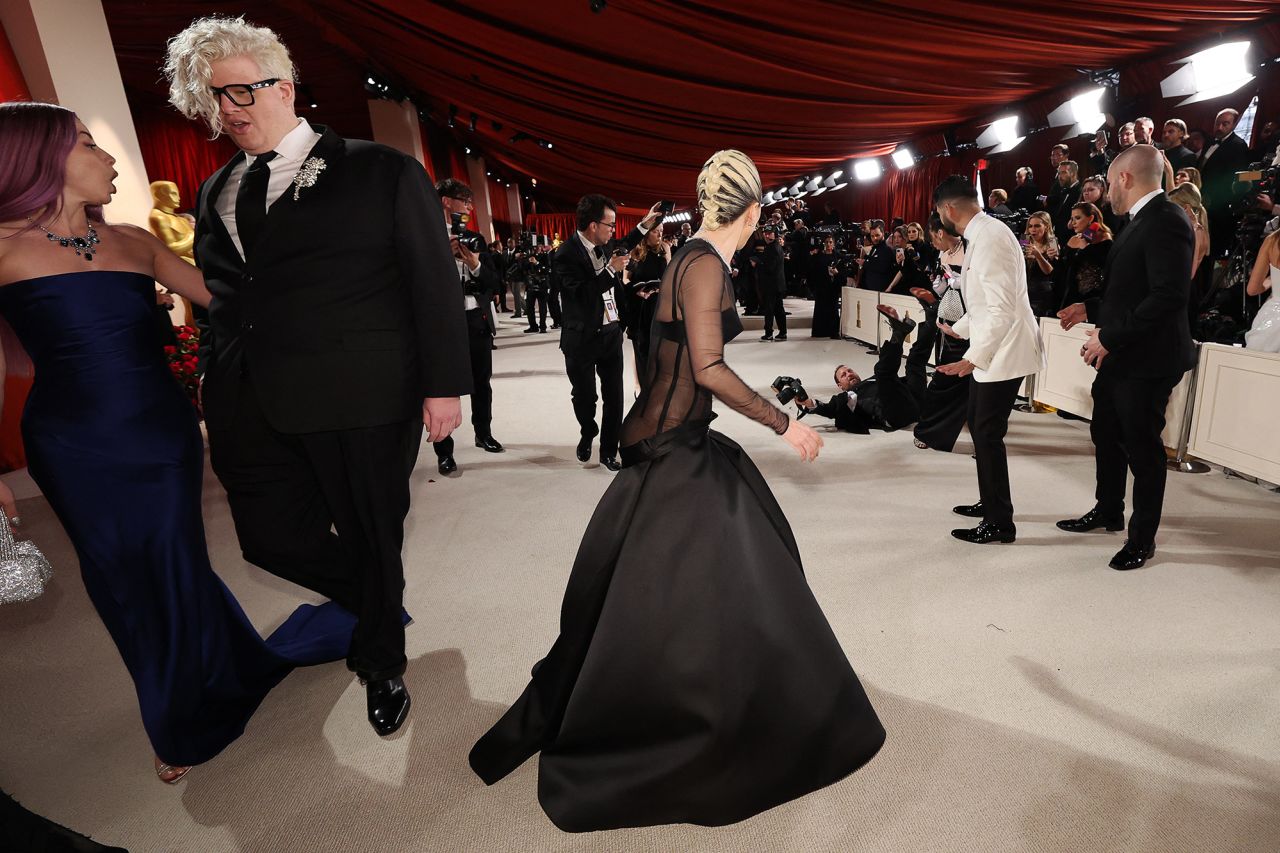 Lady Gaga looks back at a photographer who fell on the champagne-colored red carpet ahead of the Academy Awards on Sunday, March 12. The singer went back to help the man up.
Mario Anzuoni/Reuters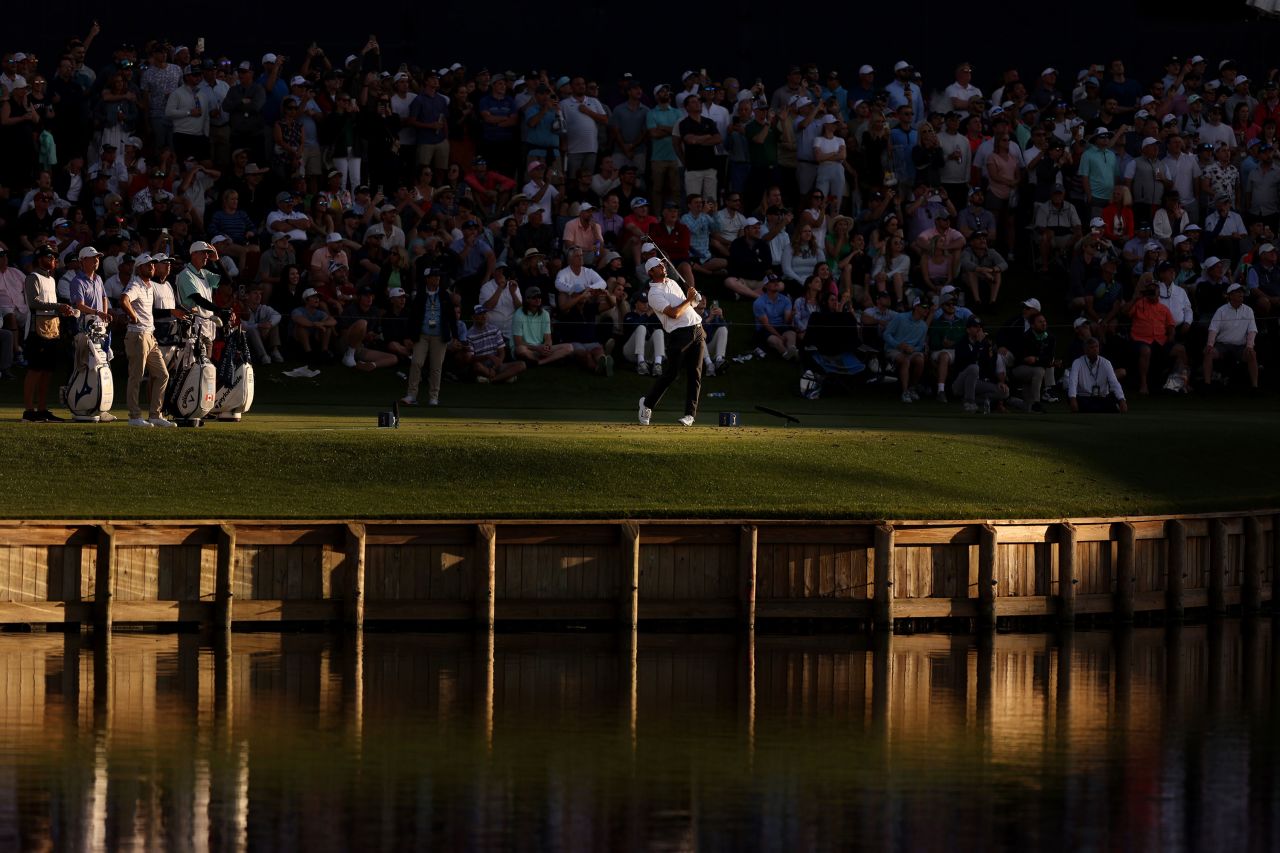 American golfer Scottie Scheffler plays his shot from the 17th tee during the Players Championship at TPC Sawgrass in Ponte Vedra Beach, Florida, on Saturday, March 11.
Richard Heathcote/Getty Images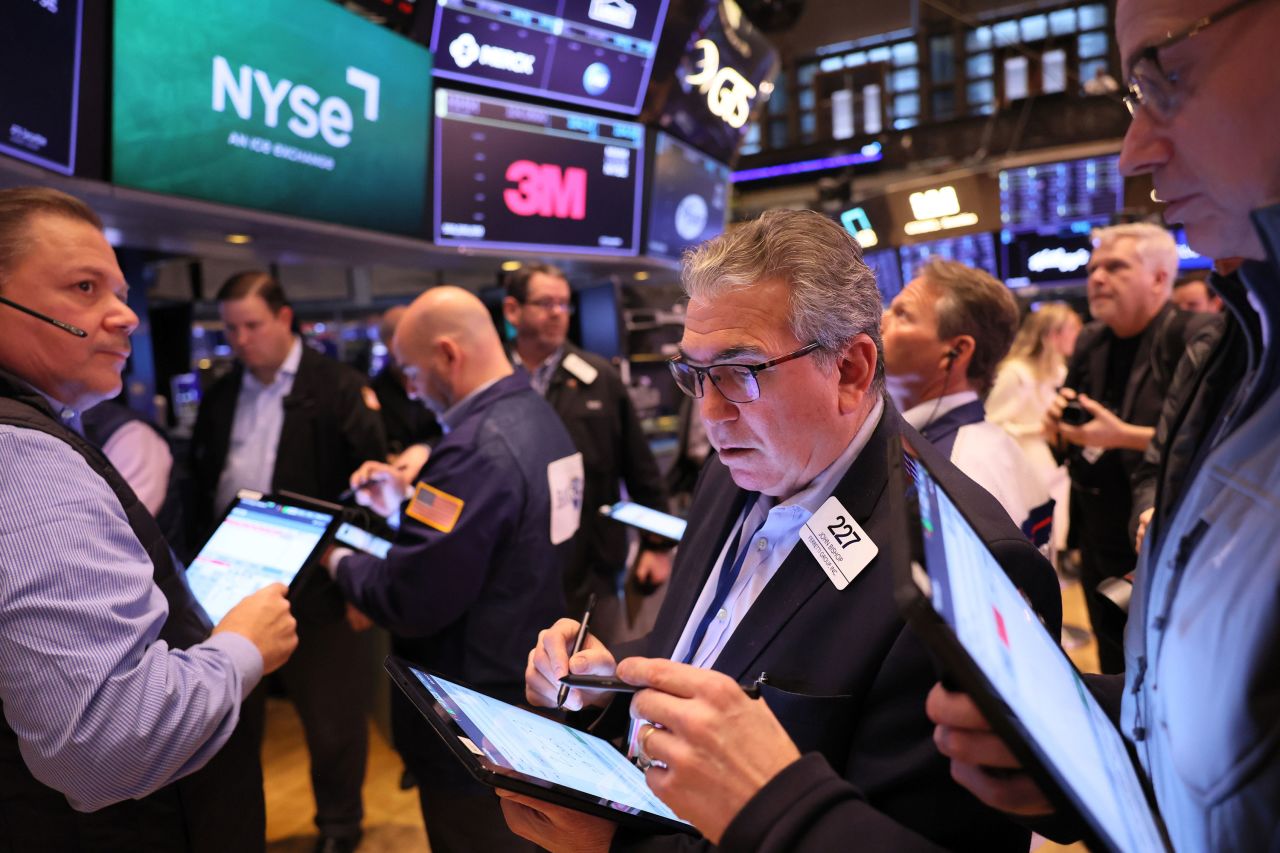 Traders work on the floor of the New York Stock Exchange on Monday, March 13. Stocks continued their downward trend following news of the Silicon Valley Bank crisis, the second largest bank failure in US history.
Michael M. Santiago/Getty Images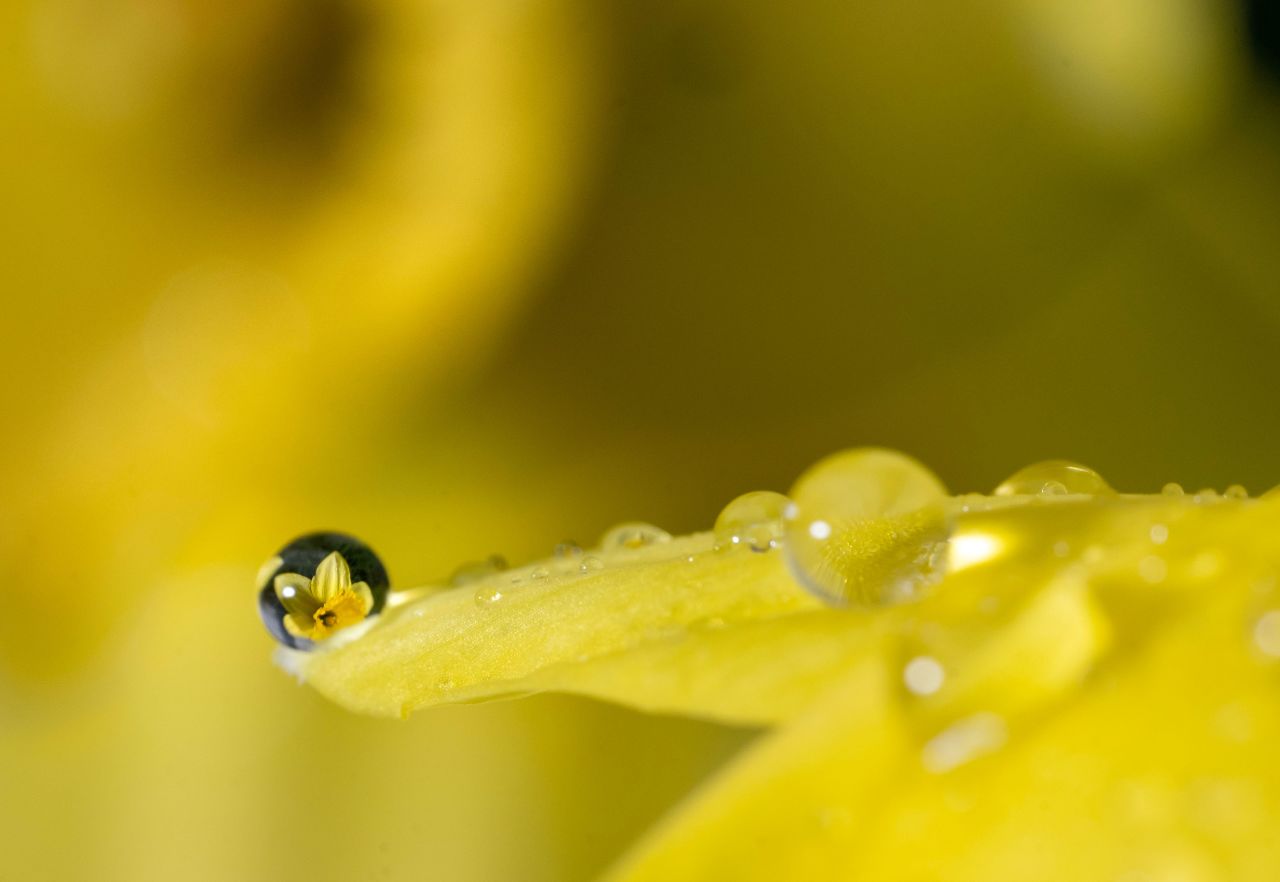 A raindrop refracts the image of a daffodil in Elktok, Oregon, on Monday, March 13.
Robin Loznak/ZUMA Press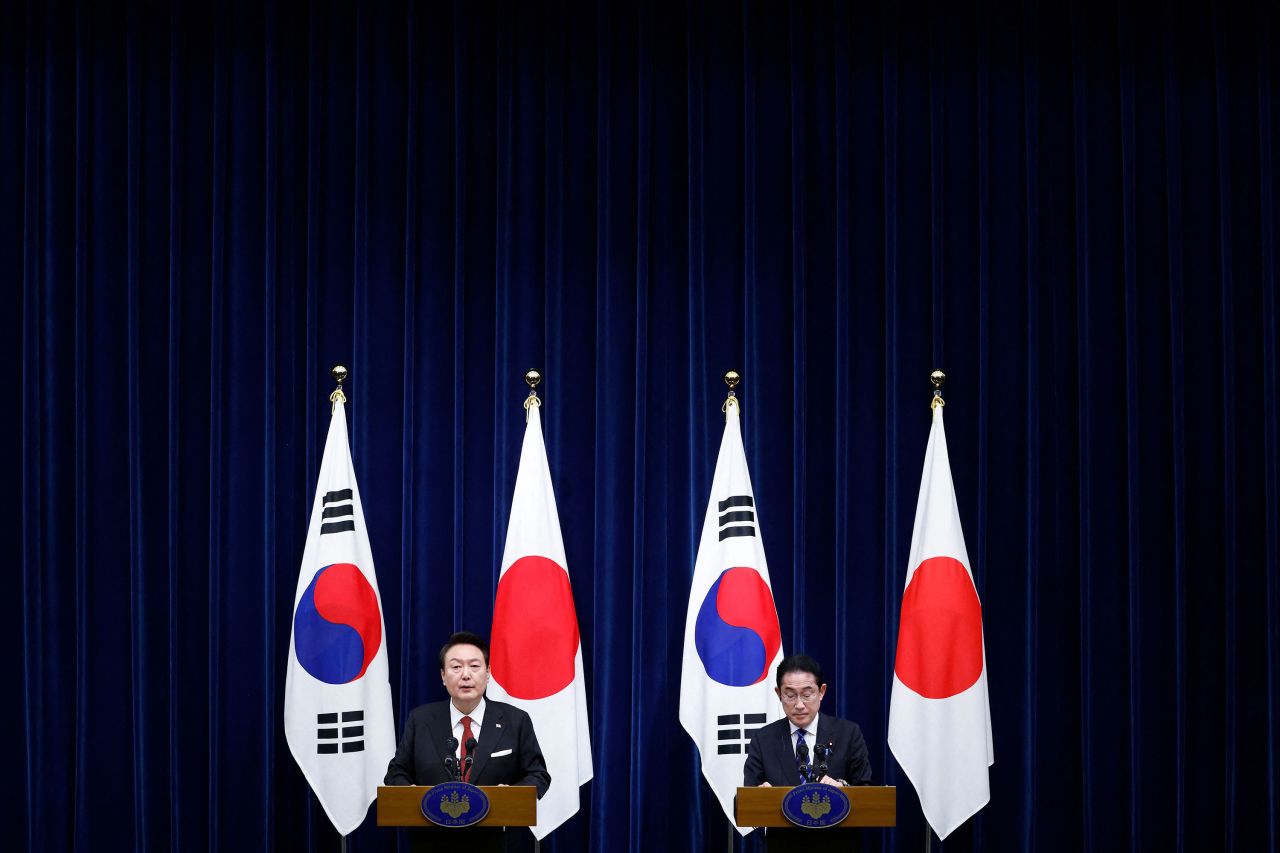 South Korean President Yoon Suk Yeol, left, and Japanese Prime Minister Fumio Kishida attend a joint news conference at the prime minister's official residence in Tokyo on Thursday, March 16. The two leaders promised to resume ties in a fence-mending summit — the first such meeting in 12 years — as the two neighbors seek to confront threats from North Korea and rising concerns about China.
Kiyoshi Ota/Pool/AFP/Getty Images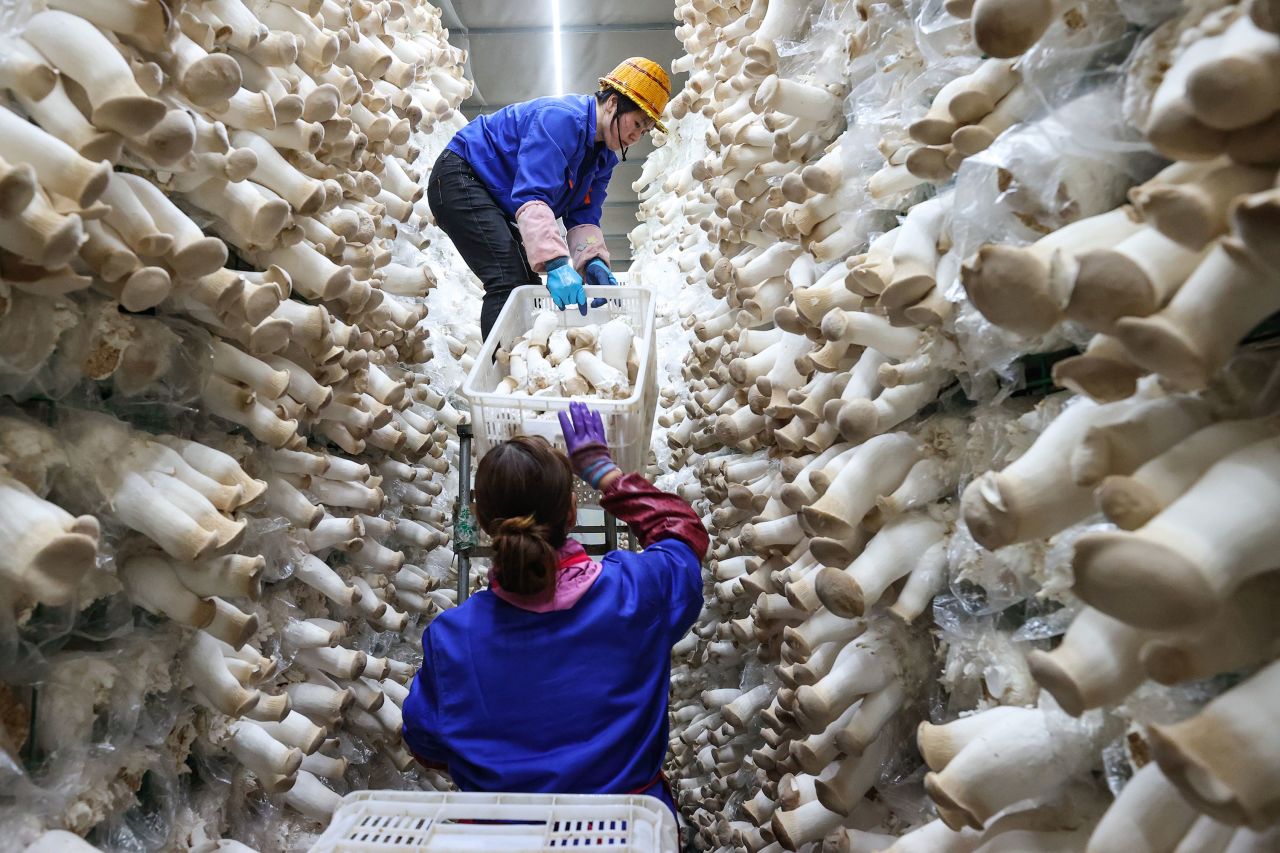 Farmers harvest mushrooms in Zunyi, China, on Tuesday, March 14.
Qu Honglun/China News Service/VCG/Getty Images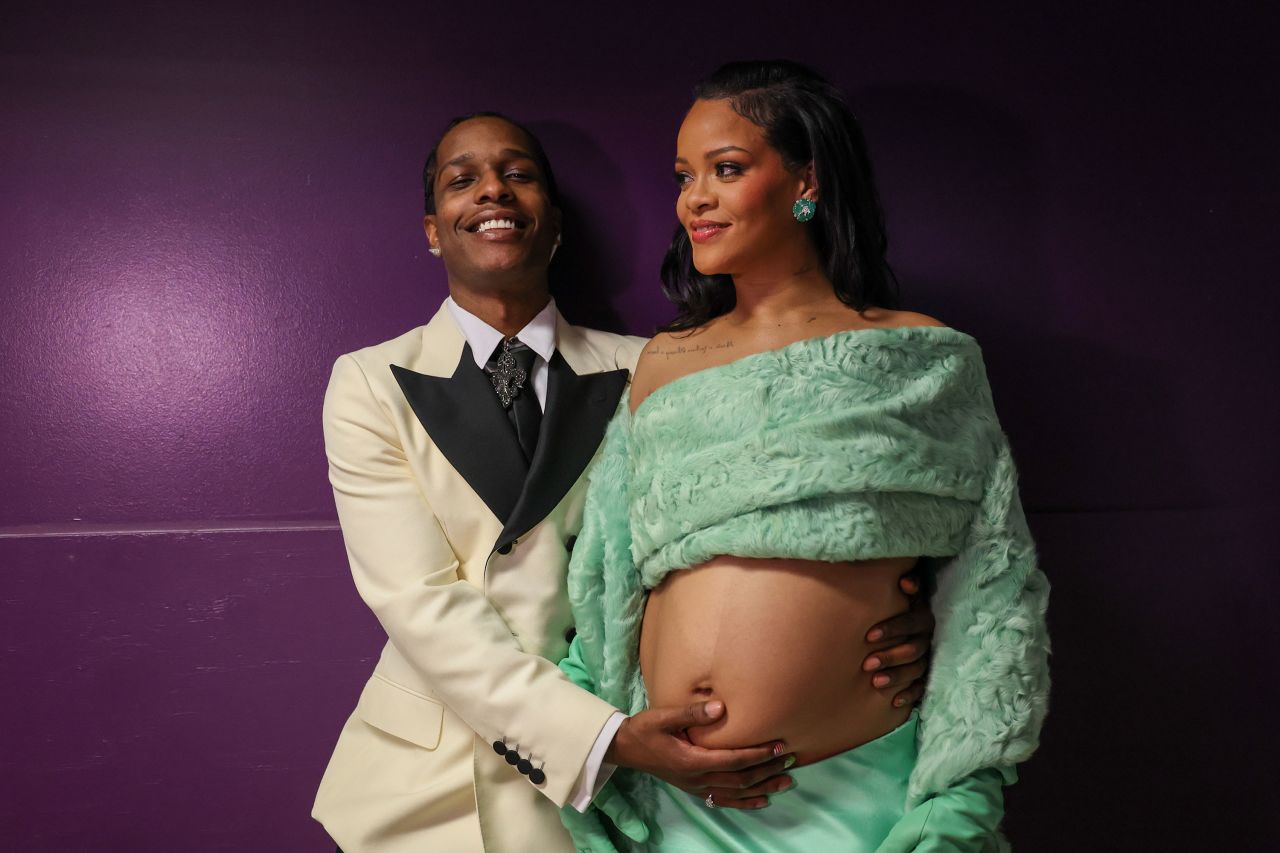 A$AP Rocky puts his hand on Rihanna's belly backstage at the Academy Awards on Sunday, March 12. The two are expecting their second child together. During the show, Rihanna performed "Lift Me Up," her Oscar-nominated song from "Black Panther: Wakanda Forever."
Robert Gauthier/Los Angeles Times/Getty Images
A road connecting the cities of Blantyre and Lilongwe is damaged following heavy rains caused by Tropical Cyclone Freddy in Blantyre, Malawi, on Tuesday, March 14.
Thoko Chikondi/AP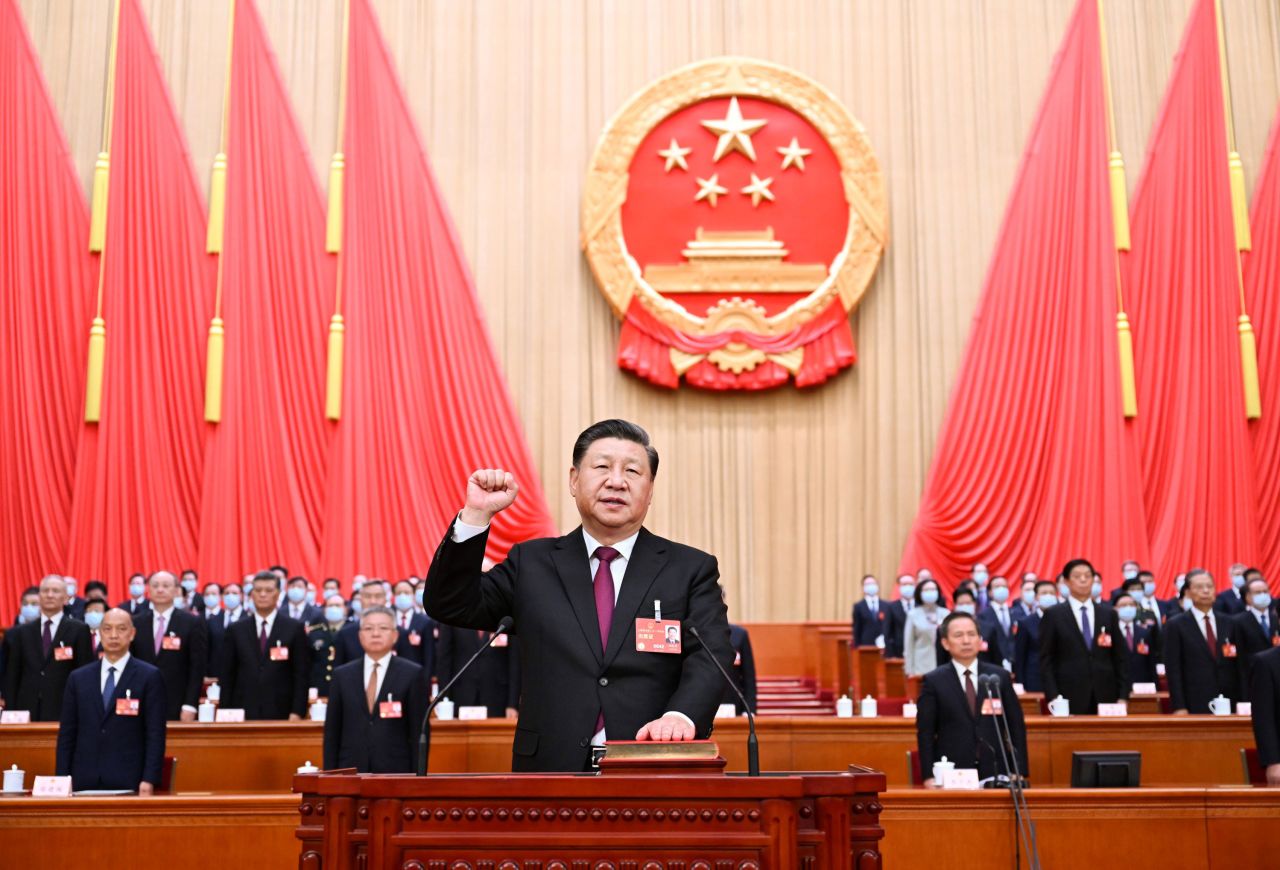 Chinese leader Xi Jinping makes a public pledge of allegiance to the Constitution at the Great Hall of the People in Beijing on Friday, March 10. Xi's unprecedented third term as China's president was officially endorsed by the country's political elite, solidifying his control and making him the longest-serving head of state of Communist China since its founding in 1949.
Xie Huanchi/Xinhua News Agency/Getty Images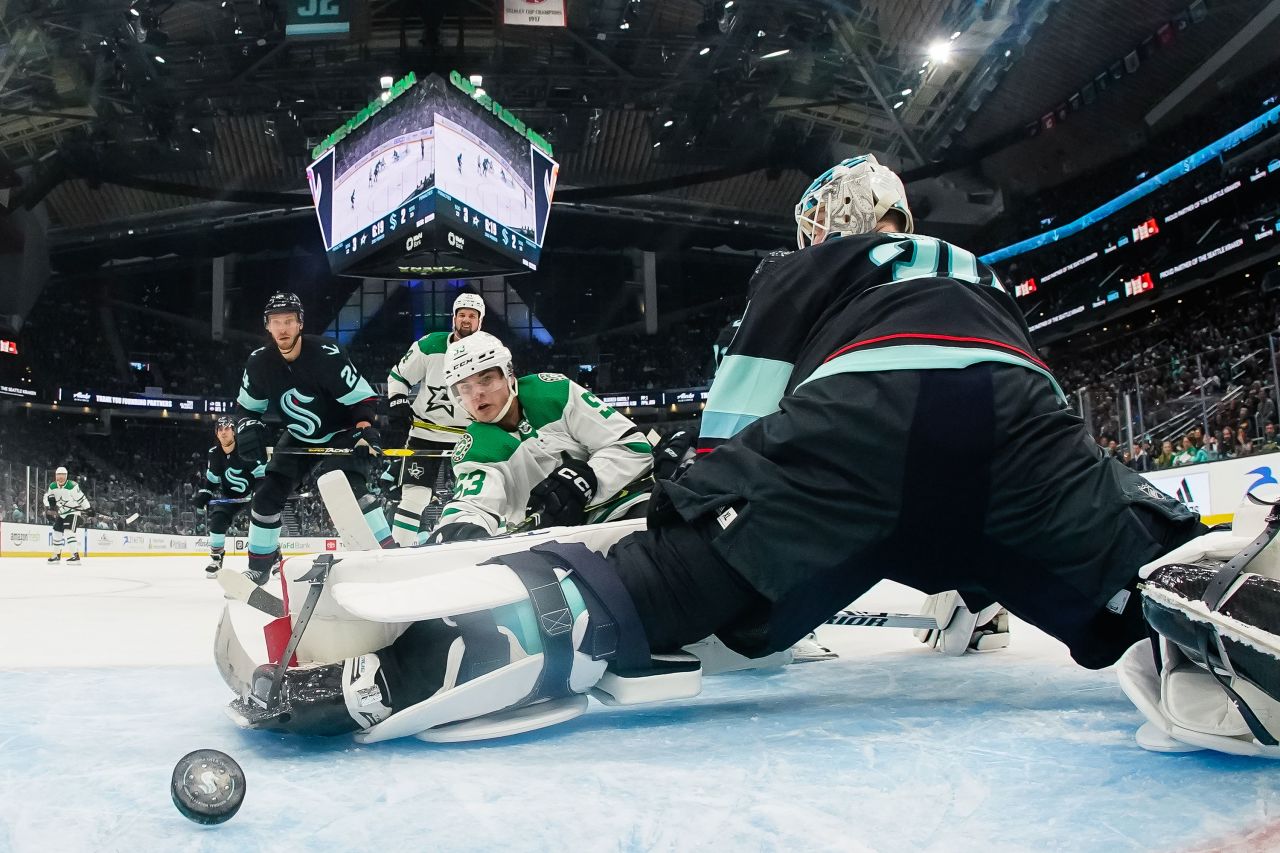 Wyatt Johnston of the Dallas Stars scores a goal on Martin Jones of the Seattle Kraken during the second period of a game in Seattle on Monday, March 13. Dallas won 5-2.
Christopher Mast/NHLI/Getty Images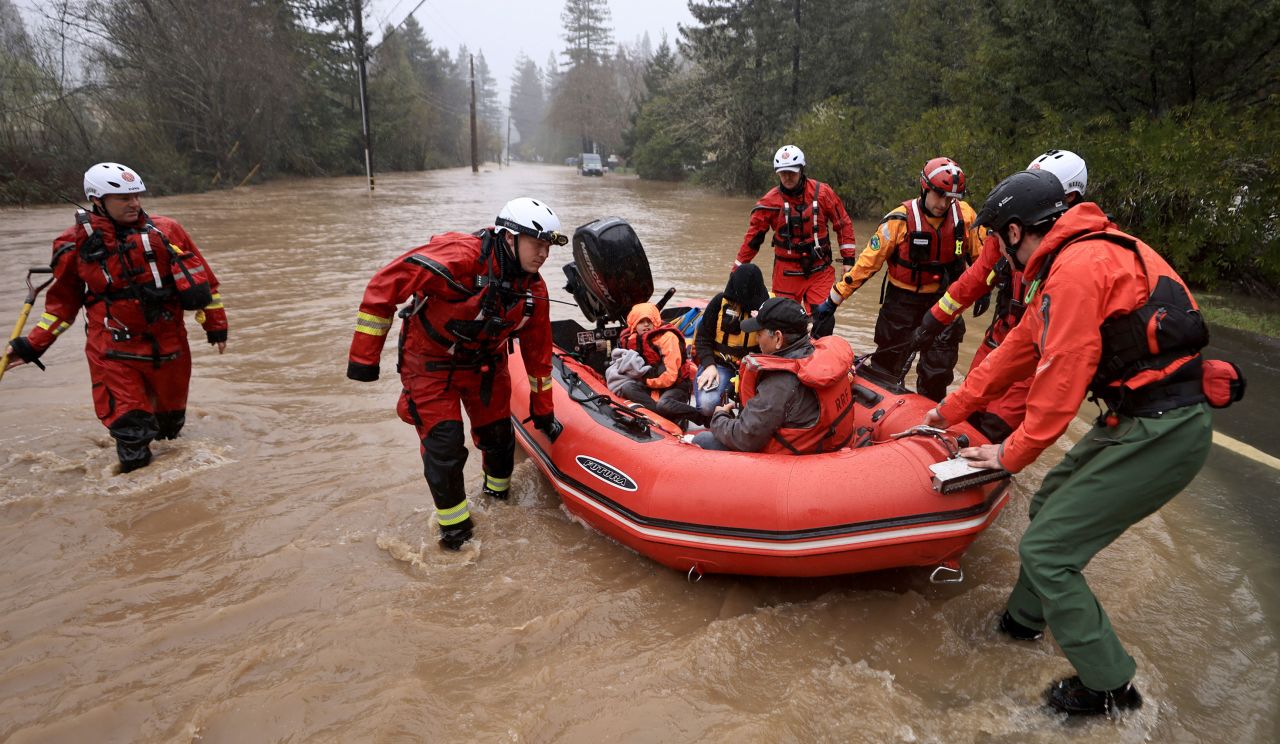 Emergency workers rescue people from floodwaters in Guerneville, California, on Tuesday, March 14.
Kent Porter/The Press Democrat/AP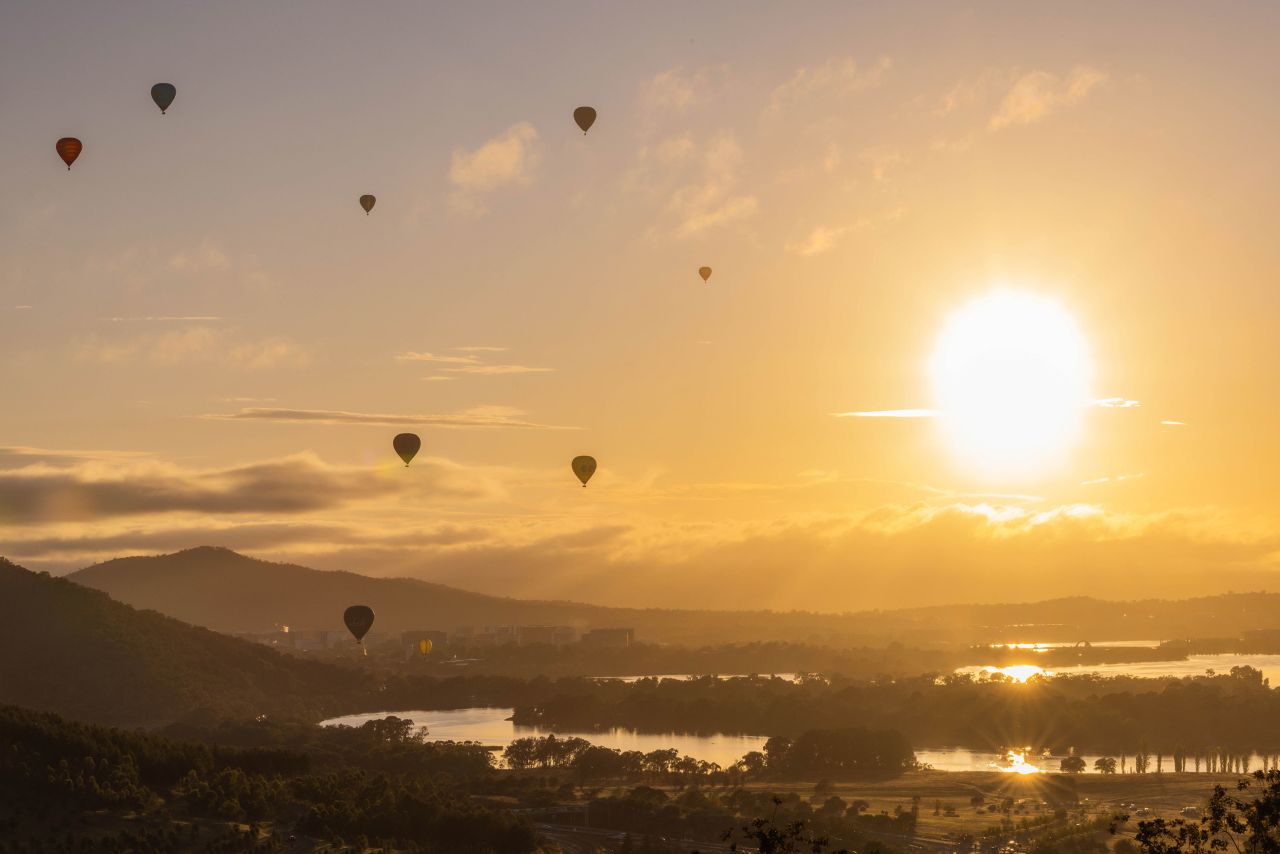 Hot air balloons soar during the annual Canberra Balloon Spectacular festival in Canberra, Australia, on Tuesday, March 14.
Chu Chen/Xinhua News Agency/ZUMA Press
Supporters of former Pakistani Prime Minister Imran Khan throw stones toward riot police officers firing tear gas to disperse them in Lahore, Pakistan, on Wednesday, March 15. Clashes between Pakistan's police and supporters of Khan persisted outside his home in the eastern city of Lahore on Wednesday, a day after officers went to arrest him for failing to appear in court on corruption charges. Police were later ordered to suspend the operation.
K.M. Chaudary/AP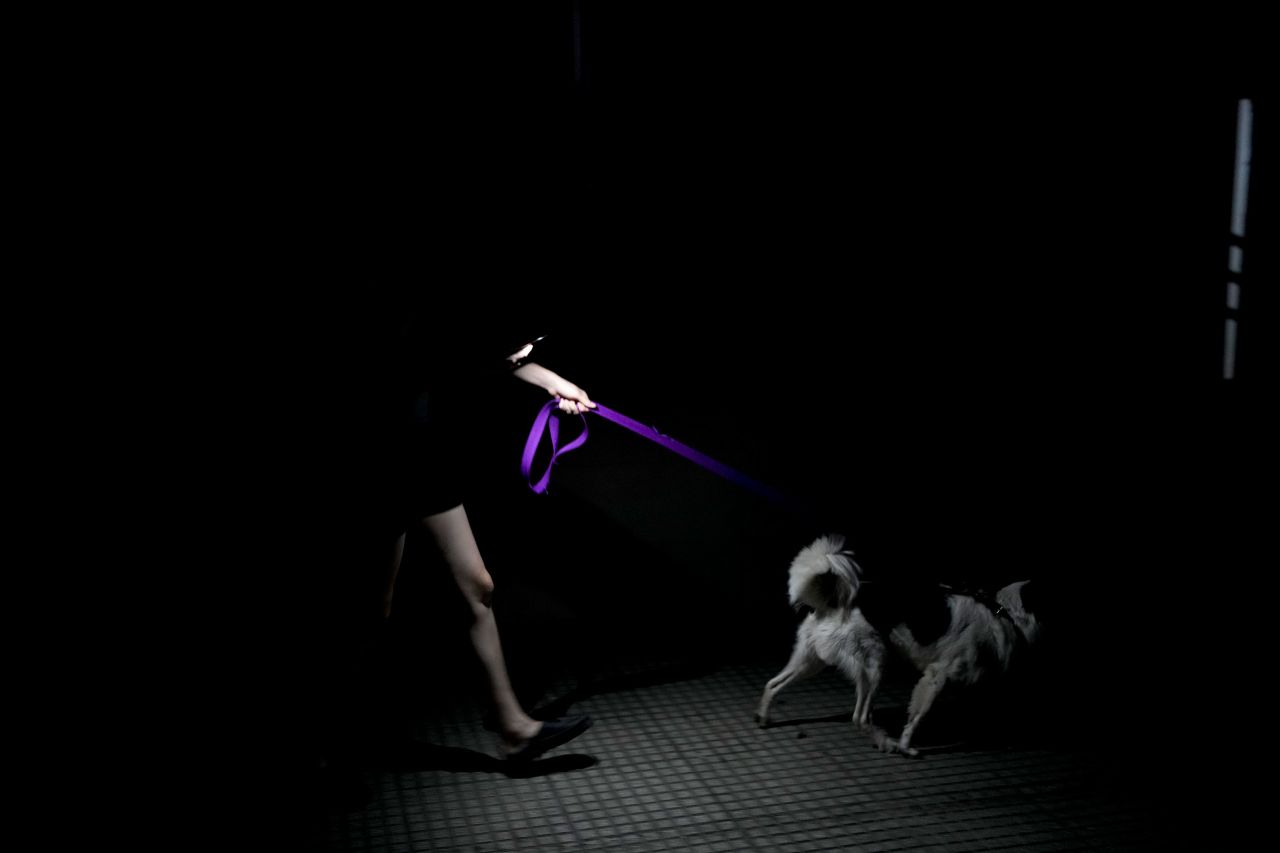 A resident walks her dog during a power outage amid a heat wave in Buenos Aires on Tuesday, March 14. Argentina is grappling with an unprecedented late-summer heatwave as temperatures soar to record-breaking levels.
Natacha Pisarenko/AP
Source: https://www.cnn.com/2023/03/16/world/gallery/photos-this-week-march-10-march-16-ctrp/index.html