Russia unleashes strikes after US and Germany decide to send tanks
1 min ago
Canada pledges 4 Leopard tanks to Ukraine 
From CNN's Hira Humayun
Canada will be sending four Leopard 2 tanks to Ukraine, Canadian Defense Minister Anita Anand announced on Thursday.
"Canada will supply Ukraine with four Leopard 2 main battle tanks in the coming weeks. This donation, combined with the contributions of allies and partners, will significantly help the Armed Forces of Ukraine as they fight heroically to defend their nation's freedom and sovereignty," she said. "Ukraine's armed forces need equipment and they need it urgently."
The defense minister added that the tanks will provide soldiers with a tactical advantage due to their "excellent mobility, firepower, and survivability" and that they would allow Ukraine to retake even more of its territory.
The tanks are combat-ready and will be deployed over the coming weeks, Anand said.
A number of Canadian Armed Forces members will be deployed to train Ukrainian soldiers with the skills they need to operate the equipment, she added.
1 hr 8 min ago
US auditors on the ground in Kyiv to ensure "no aid or weapons are diverted," official says
From CNN's Kylie Atwood and Michael Conte
The US has auditors in Kyiv this week alongside the World Bank and Deloitte consultants to ensure "that no aid or weapons are diverted," according to State Department Under Secretary of State for Political Affairs Victoria Nuland.
"We continue to support essential reform and anti-corruption measures by the Ukrainian government across the country," said Nuland at a Senate Foreign Relations Committee hearing.
Her comments come as Republican members of Congress have signaled a desire to conduct additional oversight efforts when it comes to US support for Ukraine. The administration has said that there are oversight efforts in place. 
This week the State Department said that they are "not aware that any US assistance was involved" in the corruption scandal within the Ukrainian government that led to the resignation of the nation's deputy defense minister.
The auditor's arrival in Kyiv comes as US President Biden announced Wednesday he plans to send 31 Abrams tanks to Ukraine and the Pentagon unveiled last week a $2.5 billion Ukraine security package, including for the first time Stryker armored vehicles and more Bradley fighting vehicles.
1 hr 30 min ago
US ambassador to Russia has arrived in Moscow
From CNN's Jennifer Hansler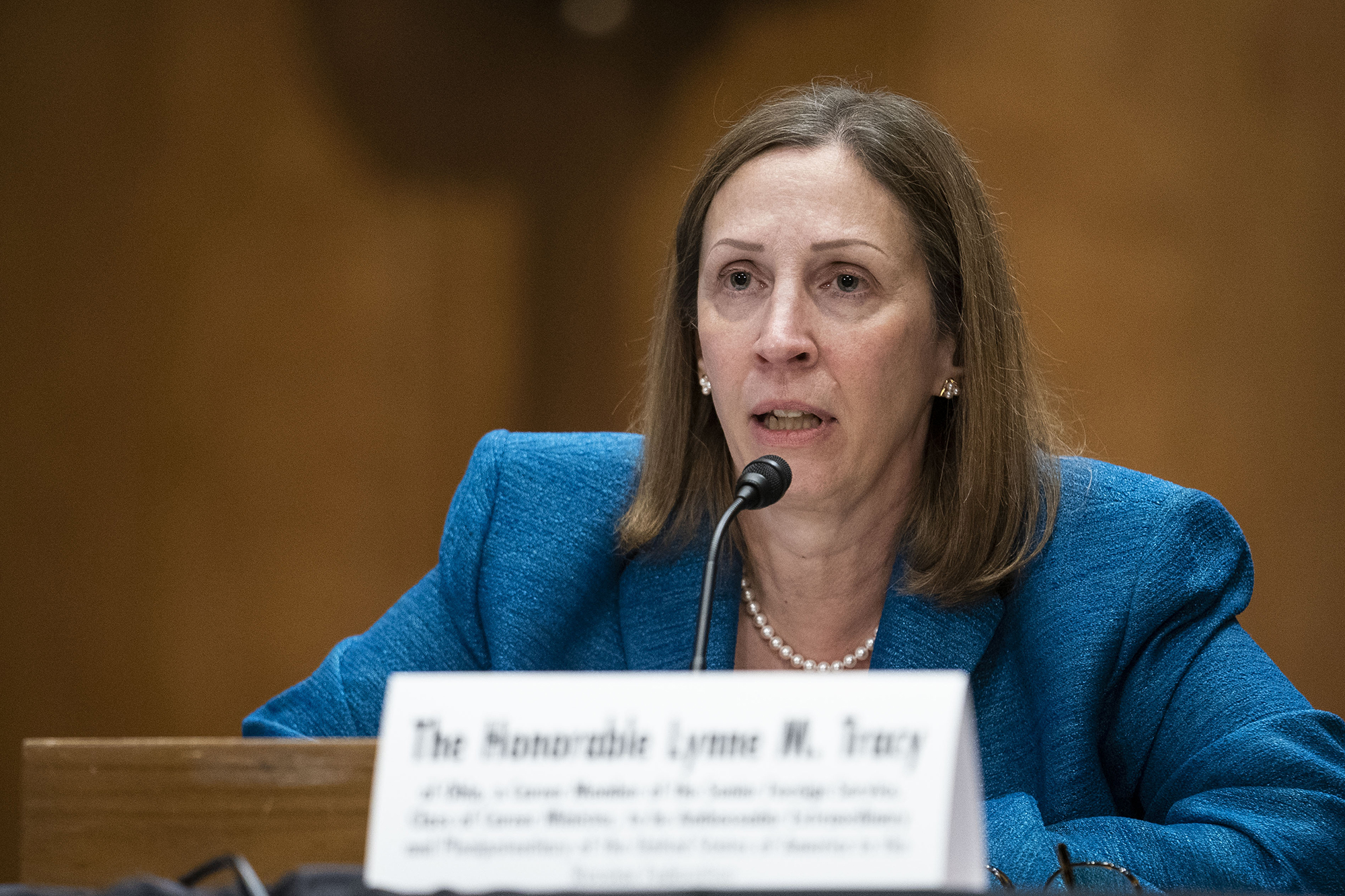 US Ambassador to Russia Lynne Tracy has arrived in Moscow, according to a tweet from the US Embassy. 
Tracy, who has previously served as the deputy chief of mission in Moscow, was overwhelmingly confirmed as ambassador in December.
Prior to her departure for Moscow, Tracy met with Russian Ambassador to the US Anatoly Antonov. 
"We have been clear about our desire to maintain open channels of communication with Russia," US State Department spokesperson Ned Price said Tuesday, adding that these channels are used "to convey where we are on issues that are of the utmost priority to us," including wrongfully detained American citizens and the costs of Russian escalation.
He noted that the US Embassy in Moscow is "under duress because of the pressure and the limitations that the Kremlin has imposed on it," but the US is also able to communicate with the Russian Embassy in the US.
The ambassador's arrival comes a day after US President Biden announced he plans to send 31 Abrams tanks to Ukraine and as Russia launched another round of missile strikes against Kyiv.
Kremlin spokesperson Dmitry Peskov said Thursday Moscow sees the delivery of modern Western battle tanks to Ukraine as "direct involvement" in the conflict between Ukraine and Russia.
2 hr 1 min ago
US designates Wagner Group as significant transnational criminal organization and sanctions its network
From CNN's Jennifer Hansler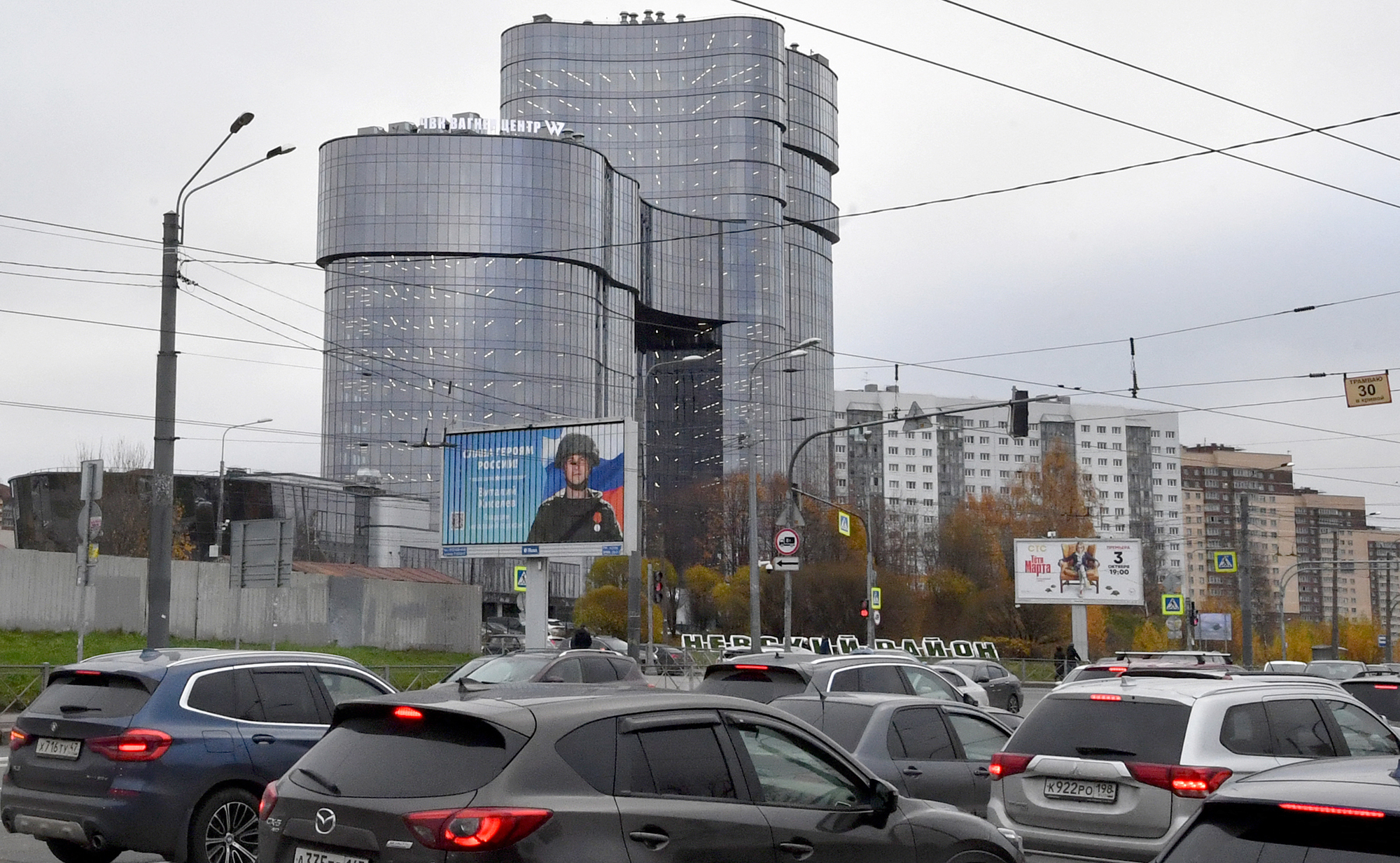 The US Treasury Department on Thursday designated the Wagner Group, a Russian private mercenary organization heavily involved in the war in Ukraine, as a significant transnational criminal organization, and imposed a slew of sanctions on a transnational network that supports it.
The US Department of State concurrently announced a number of sanctions meant to "target a range of Wagner's key infrastructure – including an aviation firm used by Wagner, a Wagner propaganda organization, and Wagner front companies," according to US Secretary of State Antony Blinken.
Here are the actions taken by both US departments:
The State Department announced sanctions on the following:
Three individuals for their roles as heads of the Russian Federal Penitentiary Service, which has been reported to facilitate the recruitment of Russian prisoners into the Wagner Group.
A deputy prime minister who also serves as the Minister of Industry and Trade
The chairman of the Election Commission of the Rostov Region.
A network tied to an already-sanctioned Russian oligarch.
A financier to Russian President Vladimir Putin.
The department also announced it will take steps to impose visa restrictions "on 531 members of the Russian Federation military" associated with the assault on Ukraine.
The Treasury Department announced sanctions on the following:
A number of individuals and companies tied to Moscow's defense industrial complex.
Putin allies and their family members.
Two people involved with Russia's attempts to annex parts of Ukraine.
The White House had previewed the significant transnational criminal organization designation and forthcoming sanctions against the Wagner group last week.
2 hr 20 min ago
Biden considering trip to Europe to mark one-year anniversary of Russia's invasion of Ukraine, officials say
From CNN's Natasha Bertrand and Kevin Liptak
US President Joe Biden is considering making a trip to Europe around the one-year anniversary of Russia's invasion of Ukraine next month, two senior administration officials tell CNN.
A trip is not yet confirmed, and details have yet to be finalized. But one of the officials said that one stop under consideration is Poland, a key NATO ally currently housing thousands of American troops that also serves as a hub for western weapons transfers to Ukraine. US service members are also training Ukrainian troops there. 
It is highly unlikely that Biden would travel to Ukraine as part of this trip, however, one of the officials said, given the ongoing security concerns.  
Some context: Biden's aides have been planning for several weeks on how they will mark the anniversary of the invasion, including potentially having the US president deliver a major address. They hope to emphasize the resilience of the Ukrainian people, noting that when the war began, many assumed Kyiv would fall within days.
NBC News first reported a trip to Europe was under consideration.
2 hr 16 min ago
Russian state media mocks Western tanks promised to Ukraine as experts say issues plague Russia's own tanks
From CNN's Sugam Pokharel 
Russian state media Rossiya-24 on Wednesday mocked Western modern tanks as "toothless" and "battered" after Germany and the United States greenlit deliveries of advanced combat vehicles to Ukraine.  
German Chancellor Olaf Scholz's announcement that he will send Leopard 2 tanks was coupled with a pledge from US President Joe Biden that he will provide 31 M1 Abrams tanks to Ukraine, reversing the allies' longstanding trepidation at providing Kyiv with offensive armored vehicles and unleashing powerful new tools in Ukraine's efforts to retake territory seized by Russia. 
The series of stories broadcast on the Russian channel downplayed the significance of the modern Western tanks, including segments titled "Toothless cats" and "Battered Abrams" – sarcastic references to US- and German-made armored vehicles.  
A presenter described the German tanks being "more primitive," heavier and less effective compared to Russian T-90 tanks. In the "battered Abrams" segment, footage of the Abrams vehicles being hit in battles were shown and a blueprint of the tank was shown illustrating its "weak points." 
Key context: While the state media has made claims about the superiority of Russian battle tanks, hundreds are thought to have been destroyed since Moscow launched its offensive in Ukraine. Experts say a design flaw has caused problems for almost all of the armored vehicles Russia is using in Ukraine.
Biden yesterday called the Abrams "the most capable tanks in the world" while noting that Ukrainian troops will receive training to operate the "extremely complex" vehicles.
Previous military aid, like the American HIMARS rocket system, has been vital in helping Ukraine disrupt Russian advances and make a series of successful counteroffensives in recent months. Kyiv hopes that Western tanks will have a similar impact on the grinding ground war in Ukraine's east.
2 hr 21 min ago
Britain says it is aiming for Challenger 2 tanks to arrive in Ukraine by the end of March
From CNN's Allegra Goodwin in London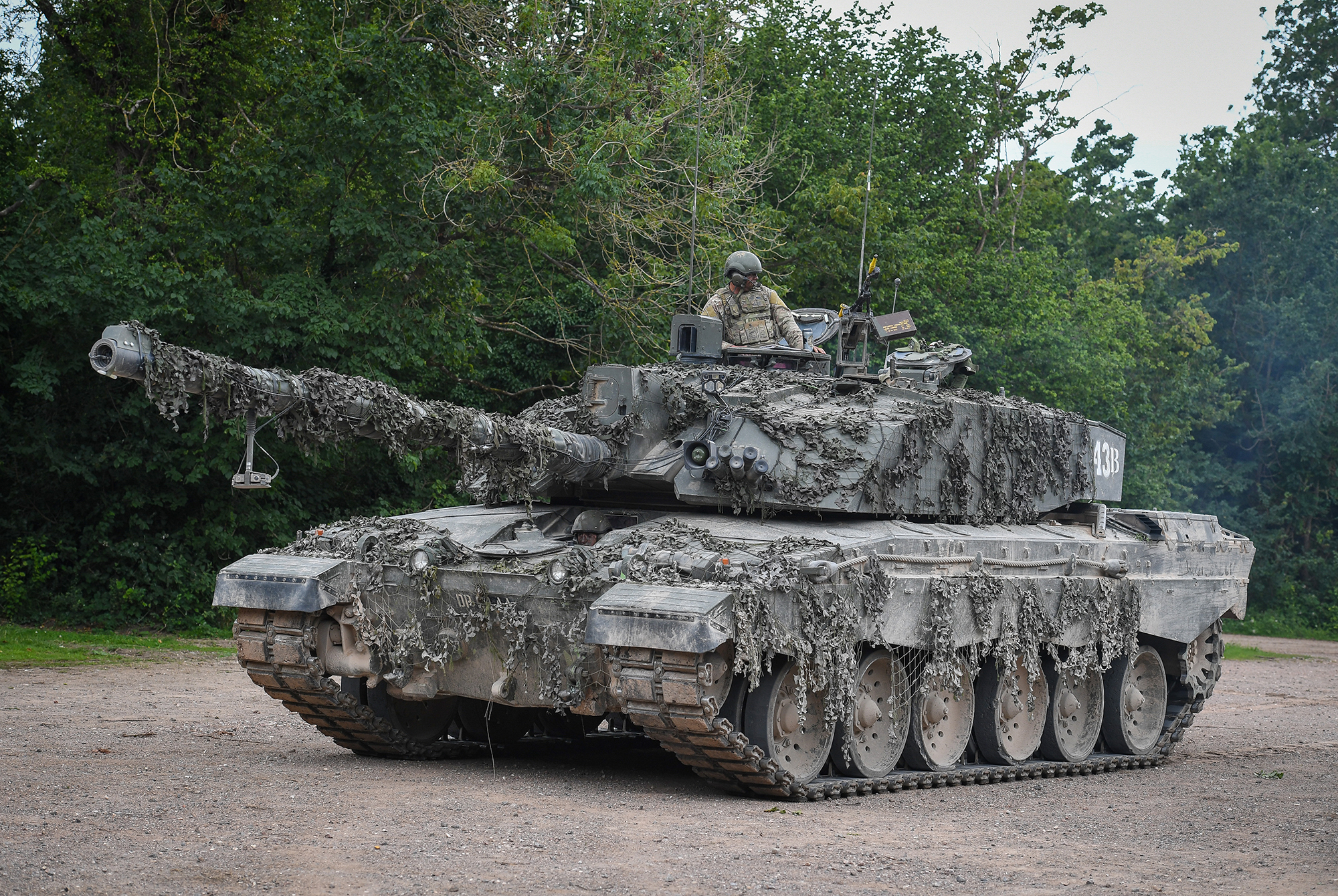 Britain is aiming for its pledged 14 Challenger 2 tanks to arrive in Ukraine by the end of March, defense department procurement minister Alex Chalk said Thursday. 
"The intention is that it will be at the end of March," Chalk told the parliament, adding that between now and then, Ukrainian troops would receive training on how to operate and maintain the Challengers.
The UK government announced earlier this month that it would send "a squadron of 14 tanks" to Ukraine after Prime Minister Rishi Sunak committed to providing Ukrainian President Volodymyr Zelensky with additional support.
Germany followed suit on Wednesday when Chancellor Olaf Scholz committed to sending 14 German-made Leopard 2 tanks to Ukraine, adding that those could be operational in around three months.
2 hr 27 min ago
Russian missile strikes kill 11 people across Ukraine, according to Ukrainian State Emergency Services
From Maria Kostenko in Kyiv and CNN's Vasco Cotovio in London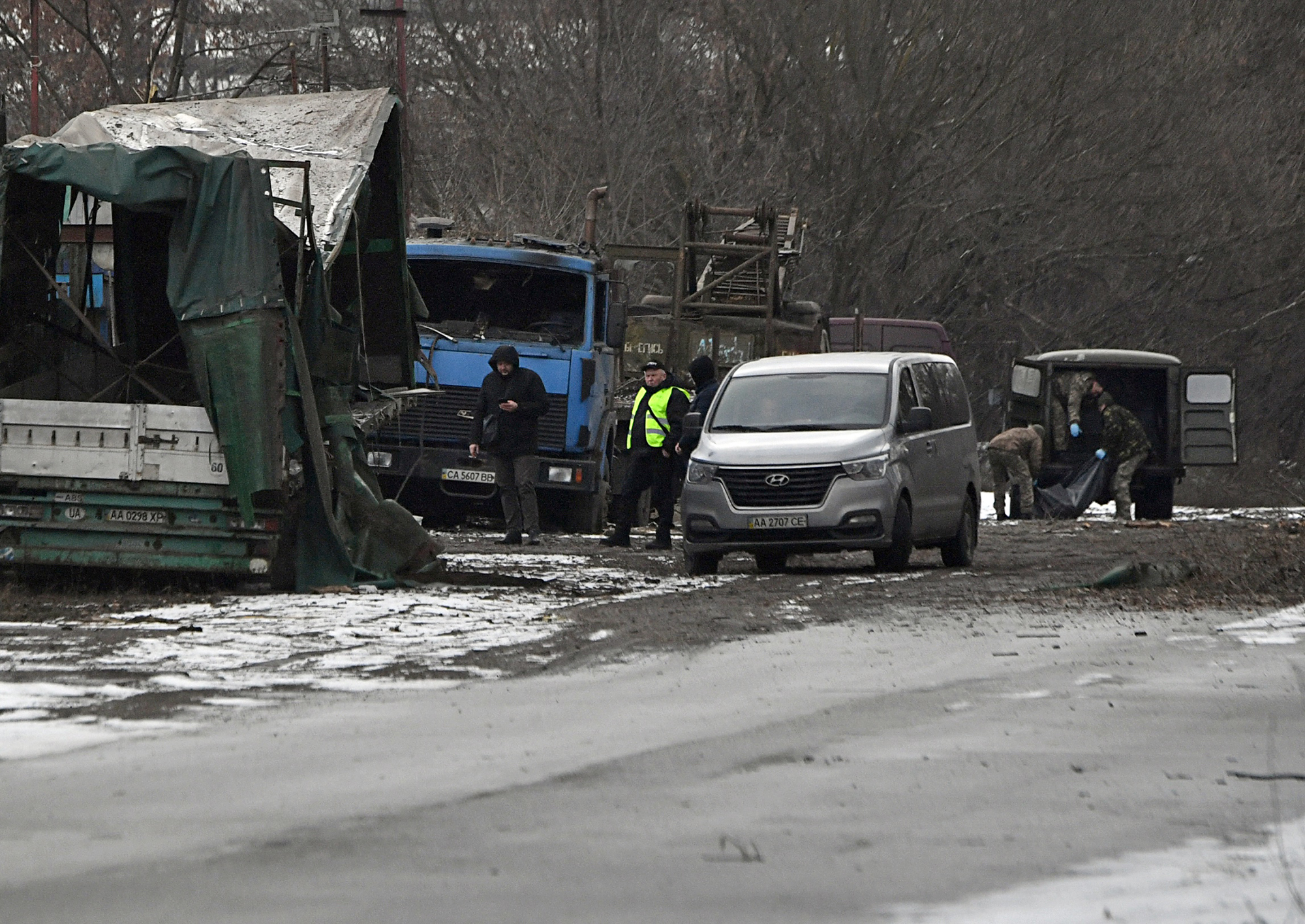 At least 11 people were killed and another 11 were injured across Ukraine as a result of Russian missile strikes, the country's State Emergency Services reported.
In a statement, the service's spokesperson Oleksandr Khorunzhyi provided the following additional details:
35 buildings were damaged
Two fires broke out
100 rescuers are involved recovery process after attack
The missiles caused damage in 11 regions throughout Ukraine, Khorunzhyi also said.
"Most of the damages to the housing are in Kyiv region," he added. "We have connected 88 power generators in order to supply electricity to social facilities such as hospitals, etc."
3 hr 5 min ago
Kyiv is back on scheduled power supply but emergency power outages remain in other areas after Russian attacks
From CNN's Maria Kostenko in Kyiv and Jo Shelly in London
The Ukrainian capital and wider Kyiv region have returned to their previous schedule of power outages, the city administration and DTEK energy company said on Telegram.  
The schedule was changed briefly and an emergency power outage had been introduced in parts of Ukraine, including the Kyiv region and others, after Russian missiles targeted energy facilities on Thursday, Energy Minister Herman Halushchenko had said earlier in a post on Facebook.
He had noted that the worst situation was in Kyiv region, Odesa region and Vinnytsia region.
In the Odesa region, supply to critical infrastructure like hospitals has been restored but emergency power outages are still in effect otherwise, DTEK said in a separate Telegram post.
Earlier, local officials in the Kyiv and Odesa regions reported that energy facilities there had been hit.
Remember: Since Russia has been regularly targeting Ukraine's energy infrastructure, the country has been in an electricity deficit. This has forced suppliers and authorities to devise a limited power supply schedule and residents often see scheduled power outages. In the event of a missile strike, authorities often move from scheduled power outage to emergency power outage. The impact on Ukrainians is especially hard during the biting winter temperatures.
Source: https://www.cnn.com/europe/live-news/russia-ukraine-war-news-1-26-23/index.html