6.4% of readers who took this week's news quiz got a perfect score. How will you do?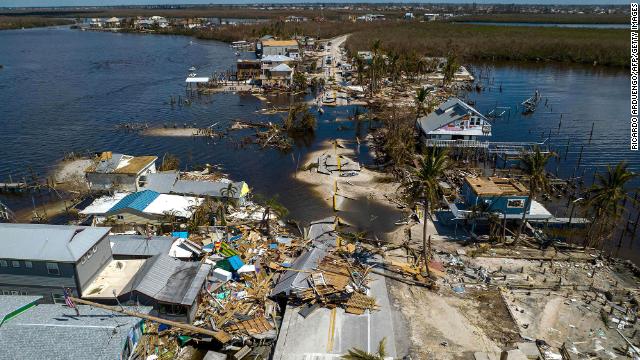 By Alexandra Meeks and Ivory Sherman
Which airline announced it is suspending service at New York's JFK Airport, saying its schedule is too small to remain competitive?
United Airlines is temporarily halting service at JFK beginning October 29, the company announced.
Which new product did Tesla debut at an event this week?
Tesla's new robot, dubbed Optimus, walked on stage at the company's AI Day, slowly waved at the crowd and gestured with its hands for about one minute.
The devastation wrought by Hurricane Ian likely caused how much in damages?
Initial damages from the deadly storm are estimated to be more than $50 billion – and also dinged overall US economic output, economists say.
An independent investigation released this week found systemic abuse and misconduct within which women's professional sport in the US?
The investigation found multiple allegations or findings of sexual harassment and misconduct by head coaches of several women's professional soccer teams.
SpaceX and NASA launched a rocket into space Wednesday. What was its destination?
SpaceX and NASA launched a crew of astronauts to the International Space Station. The mission marks a significant moment in history, as astronaut Nicole Mann became the first Native American woman ever to travel to space. She's also serving as mission commander, making her the first woman ever to take on such a role for a SpaceX mission.
Beloved singer Loretta Lynn died this week at age 90. Which music genre was she best known for?
Loretta Lynn, the "Coal Miner's Daughter," scored several hits with fiery country songs that topped the charts in 1966.
New York Yankees slugger Aaron Judge hit a record-breaking 62nd home run this week. Who holds the overall major league single-season record with 73 home runs?
While Judge broke Roger Maris' single-season American League home run record, Barry Bonds holds the major league record with 73 home runs in 2001. However, many have cast doubt on that landmark given that Bonds was embroiled in a performance-enhancing drug scandal and allegedly used steroids. Bonds has denied those allegations.
Which country announced a new plan this week to prevent any more animal species from reaching extinction?
Australia, which has one of the world's worst records for extinctions, has committed to protecting 30% of its land and 30% of its ocean by 2030.
Which state announced it is legalizing jaywalking?
Californians will soon be able to cross the street outside of a formal intersection without being ticketed – as long as it's safe to do so. The new law signed by Gov. Gavin Newsom will take effect on January 1.
Which country's polarizing presidential race will go to a second round run-off after no candidate achieved a majority of more than 50% of the ballot this week?
Brazil's heated presidential election will go to second round. This comes after more than 123 million Brazilians waited in long lines to vote in the world's fourth largest democracy.
Source: https://www.cnn.com/interactive/2022/10/us/cnn-5-things-news-quiz-october-6-sec/