Covid-19 hospitalizations are creeping toward a pandemic record of people hospitalized in a single day — 142,246, on January 14 of last year
19 min ago
Covid-19 hospitalizations in the US have surpassed Delta September peak, HHS data shows
From CNN's Deidre McPhillips
Covid-19 hospitalizations in the United States have surpassed September's peak during the Delta surge and are quickly approaching the record high from last year, according to data from the US Department of Health and Human Services. 
There are nearly 113,000 people currently hospitalized with Covid-19 – jumping nearly 10,000 since Monday. During the Delta surge over the summer, Covid-19 hospitalizations peaked at about 104,000 on Sept. 1, 2021.
Hospitalizations reached a record high about a year ago, with more than 142,000 people hospitalized with Covid-19 on Jan. 14, 2021. Current hospitalizations are nearly 80% of the way to that peak.
There have been only 43 days since the beginning of the pandemic that there have been more than 110,000 people hospitalized with Covid-19 at one time, HHS data shows.
There have been about 3.7 million total hospital admissions for Covid-19 since August 2020, and there were about 13,000 new admissions each day over the last week of December, according to data published by the US Centers for Disease Control and Prevention. 
43 min ago
CDC study: No link between Covid-19 vaccination during pregnancy and preterm or low-weight births
From CNN's Deidre McPhillips
Women who are vaccinated against Covid-19 during pregnancy face no increased risk for preterm or low-weight births, according to a study published Tuesday by the US Centers for Disease Control and Prevention. 
It's the latest in a series of studies that have shown the Covid-19 vaccines are safe for pregnant women.
The findings are consistent for those who received either the Pfizer/BioNTech or Moderna vaccines and for those who were vaccinated during the second or third trimester. There was not enough data to analyze risk among those vaccinated with during the first trimester or with the Johnson & Johnson vaccine. 
The CDC study included about 46,000 pregnant women, including about 10,000 who received at least one dose of Covid-19 during vaccination. A preterm birth was defined as less than 37 weeks gestation and low-weight births are those where the baby's birthweight was below the tenth percentile for gestational age. 
Pregnant women who experience a symptomatic case of Covid-19 face a two-fold risk for intensive care unit admission and ventilation and an even higher increased risk for death compared with non-pregnant women who experience a symptomatic infection, according to the researchers. 
The CDC recommends vaccination for all women who are pregnant, recently pregnant, those who are trying to become pregnant or may become pregnant in the future. Yet, vaccine uptake among pregnant women is low – only about a third of pregnant women have been vaccinated, according to the latest CDC data. 
"Evidence of the benefits of Covid-19 vaccination during pregnancy continues to accrue, including the detection of antibodies in cord blood," the researchers wrote. That suggests the vaccinating pregnant women can also protect their newborns.
"Together, these findings reinforce the importance of communicating the risks for Covid-19 during pregnancy, the benefits of vaccination, and information on the safety and effectiveness of COVID-19 vaccination during pregnancy," they added.
The study does not account for potentially confounding factors, including a pregnant woman's previous history of preterm or low-weight births or a prior Covid-19 infection. Also, the group studied does not include those who may have been eligible for additional vaccine doses or booster shots during pregnancy. 
1 hr 7 min ago
CDC director: If you test positive after 5 days in Covid-19 isolation — stay home
From CNN's Virginia Langmaid
People who get a positive result on a rapid test after five days in isolation for Covid-19 should stay home, US Centers for Disease Control and Prevention Director Dr. Rochelle Walensky said Monday.
"If you have access to a test, and if you want to do a test at day five, and if your symptoms are gone and you're feeling well, then go ahead and do that test," Walensky said on "The Late Show with Stephen Colbert."
"But here's what I how I would interpret that test. If it's positive, stay home for another five days. If it's negative, I would say you still really need to wear a mask. You still may have some transmissibility ahead of you. You still should probably not visit grandma. You shouldn't get on an airplane. And you should still be pretty careful when you're with other people by wearing your mask all the time," she said.
Some more context: The CDC is expected to update its guidance on the recommended isolation period imminently, according to a source familiar with the plan.
The agency, which could provide the update as soon as Tuesday, has faced pressure over the last week from outside medical experts to include a testing component in its new shortened isolation period. But it remains to be seen what the final language from the CDC will look like.
CNN's Kaitlan Collins contributed reporting to this post. 
48 min ago
UK prime minister recommends that mandatory indoor mask measures be kept in place due to surging cases
From CNN's Vasco Cotovio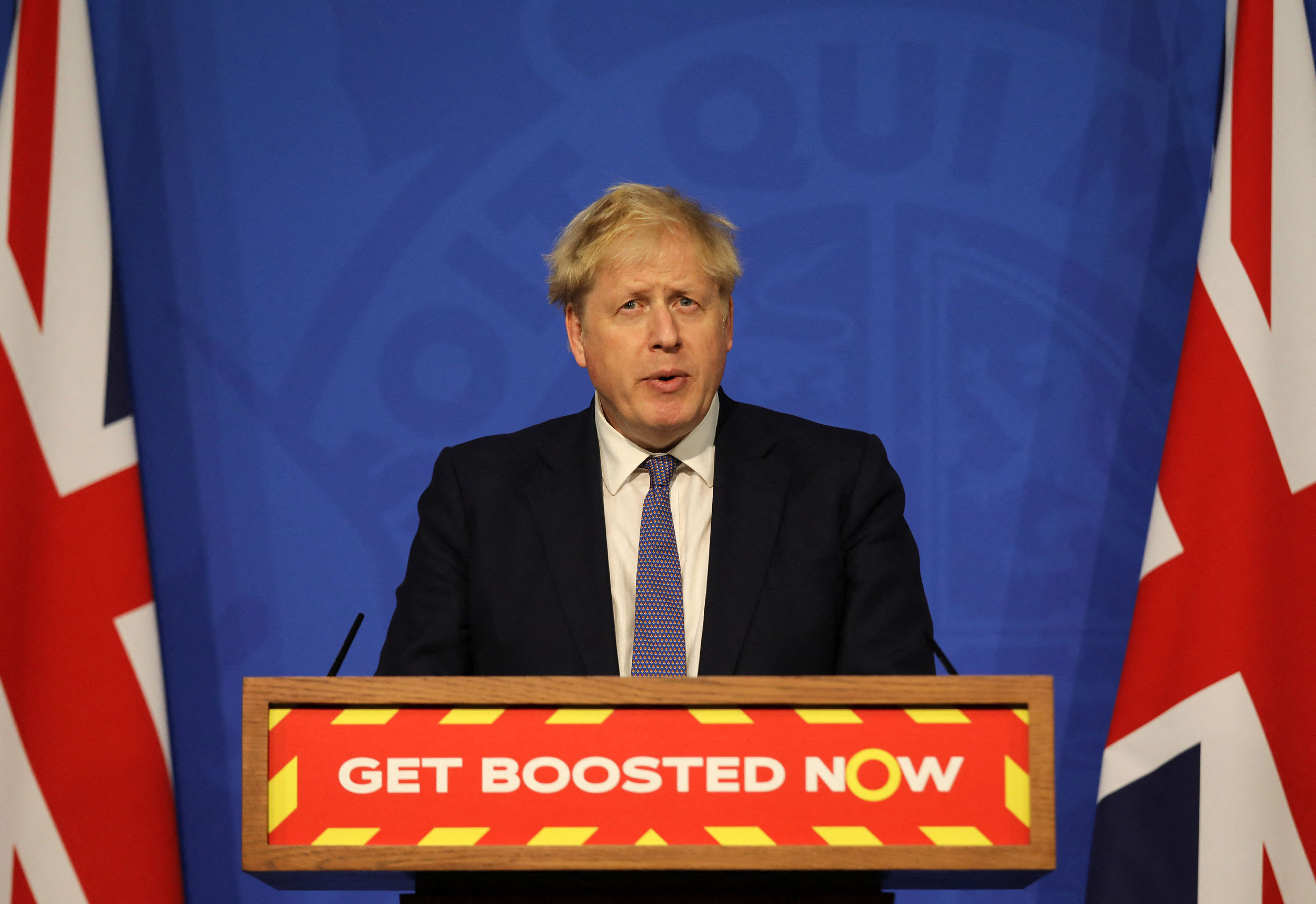 British Prime Minister Boris Johnson says he will recommend to his Cabinet that so-called "Plan B" measures be kept in place for the time being, he said at a news conference on Tuesday.
These measures include mandatory use of face masks in most indoor spaces and the recommendation for people to work from home.
"As our NHS moves to a war footing I will be recommending to Cabinet tomorrow, that we continue to Plan B," Johnson said, adding that the country's battle against Covid-19 was not over.
"Carry on observing those measures for now," Johnson said.
The British prime minister said the UK was seeing the fastest growth in the number of Covid-19 cases since the pandemic started, but thanking evidence suggesting Omicron is milder than other variants and the ongoing vaccination campaign, Johnson said no further restrictions would be introduced.
"We have a chance to ride out this Omicron wave without shutting down our country once again," he said. "We can keep our schools and businesses open and we can find a way to live with this virus."
"The weeks ahead are going to be challenging both here in the UK and across the world," he cautioned nonetheless.
Johnson also announced new measures to keep schools and businesses open, namely the return of teachers who had left the profession and daily lateral flow tests for key workers.
"We've identified 100,000 critical workers in areas from food processing to transport, to our border force, and from the 10th of January we will be rolling out lateral flow testing for all these workers, available every working day," he said.
1 hr 27 min ago
US is still "woefully undertesting" for Covid-19, CNN's Dr. Sanjay Gupta says
From CNN's Adrienne Vogt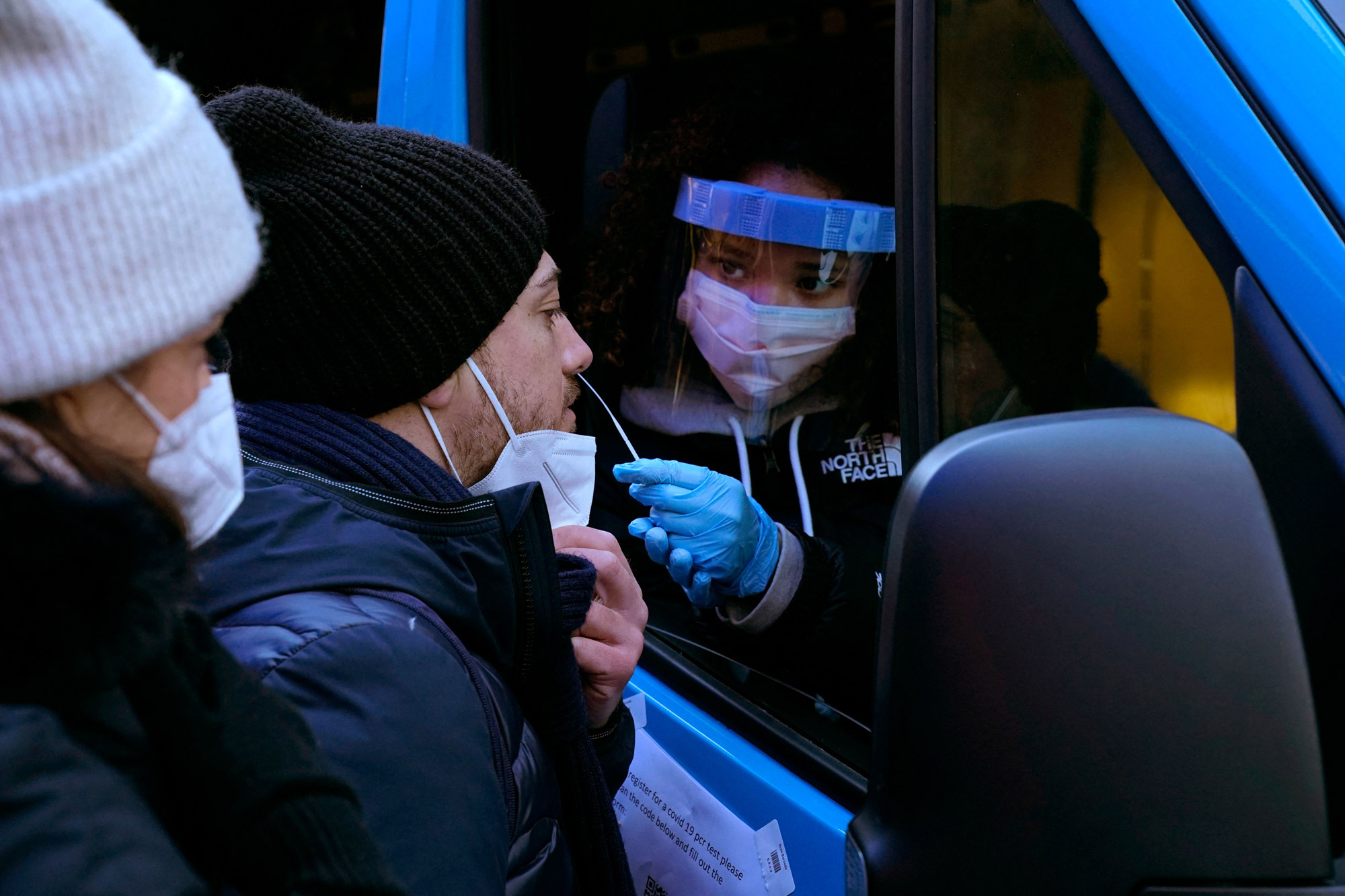 CNN's Dr. Sanjay Gupta said the US still doesn't have enough tests at this point in the Covid-19 pandemic, especially as the Omicron variant spreads.
"I think the original problem still here … is that we don't have enough tests. I think that is fundamentally what is still driving this. I think it just makes total sense if we had enough tests, people would get tested before they come out of isolation," he told CNN's Kate Bolduan.
The US Centers of Disease Control and Prevention will be clarifying the shortened isolation period guidance and will "speak to the role that testing will play," US Surgeon General Dr. Vivek Murthy told CNN this morning.
"As you're listening to these recommendations, keep in mind that at one point we thought we should be doing 20 to 30 million of these tests a day in this country, and obviously we're closer to a million or so. So we're still woefully undertesting here," Gupta said.
Gupta also spoke about the rise in child hospitalizations because of Omicron.
"A highly contagious virus that is causing significant uptick in pediatric hospitalizations and a significant 86% [under age 12] not yet vaccinated, that's a bad mix," he said.  
2 hr 1 min ago
No need for further Covid-19 restrictions in England, UK Health Secretary says
From CNN's Amy Cassidy in Glasgow
UK Health Secretary Sajid Javid reiterated "no further restrictions" are needed in England to curb the spread of Covid-19, despite rising hospitalizations.
The numbers are rising among older age groups, he told reporters on Tuesday, but "thankfully" the number of people in intensive care is "broadly flat."
It is "too early to say" if this pattern will continue, he also said, adding that the sheer number of infections across the country could lead to "severe hospitalizations."
Despite this, "there is nothing in the data at this point that suggests that we need to move away" from the current measures in England, which include wearing a mask in public places and working from home where possible.
He spoke ahead of a Downing Street press conference due to be held by Prime Minister Boris Johnson, as at least six National Health Services Trusts have declared critical incidents due to staff absences. A National Health Services Trust covers a geographical area and can be made up of multiple hospitals and specialized services such as an ambulance service.
Despite this, the government is "not looking" to cut England's self-isolation period from seven days to five, in line with the US, Javid said.
2 hr 25 min ago
Omicron now accounts for 95% of new US Covid-19 infections
From CNN's Ben Tinker
The Omicron variant caused 95.4% of new Covid-19 cases in the US last week – significantly higher than the previous week, according to estimates posted Tuesday by the US Centers for Disease Control and Prevention.
Over the past four weeks, Omicron has risen rapidly in estimates, accounting for:
8.0% of cases the week ending Dec. 11
37.9% of cases the week ending Dec. 18
77.0% of cases the week ending Dec. 25
95.4% of cases the week ending Jan. 1
The Delta variant makes up nearly all of the rest.
Note: Not every Covid-19 test is sent for the extra genetic sequencing needed to detect which variant has infected someone. The CDC works off samples and extrapolates its estimates based on that extra testing.
1 hr 32 min ago
Here's what one preliminary Israeli study shows about a fourth Covid-19 shot
From CNN's Elliott Gotkine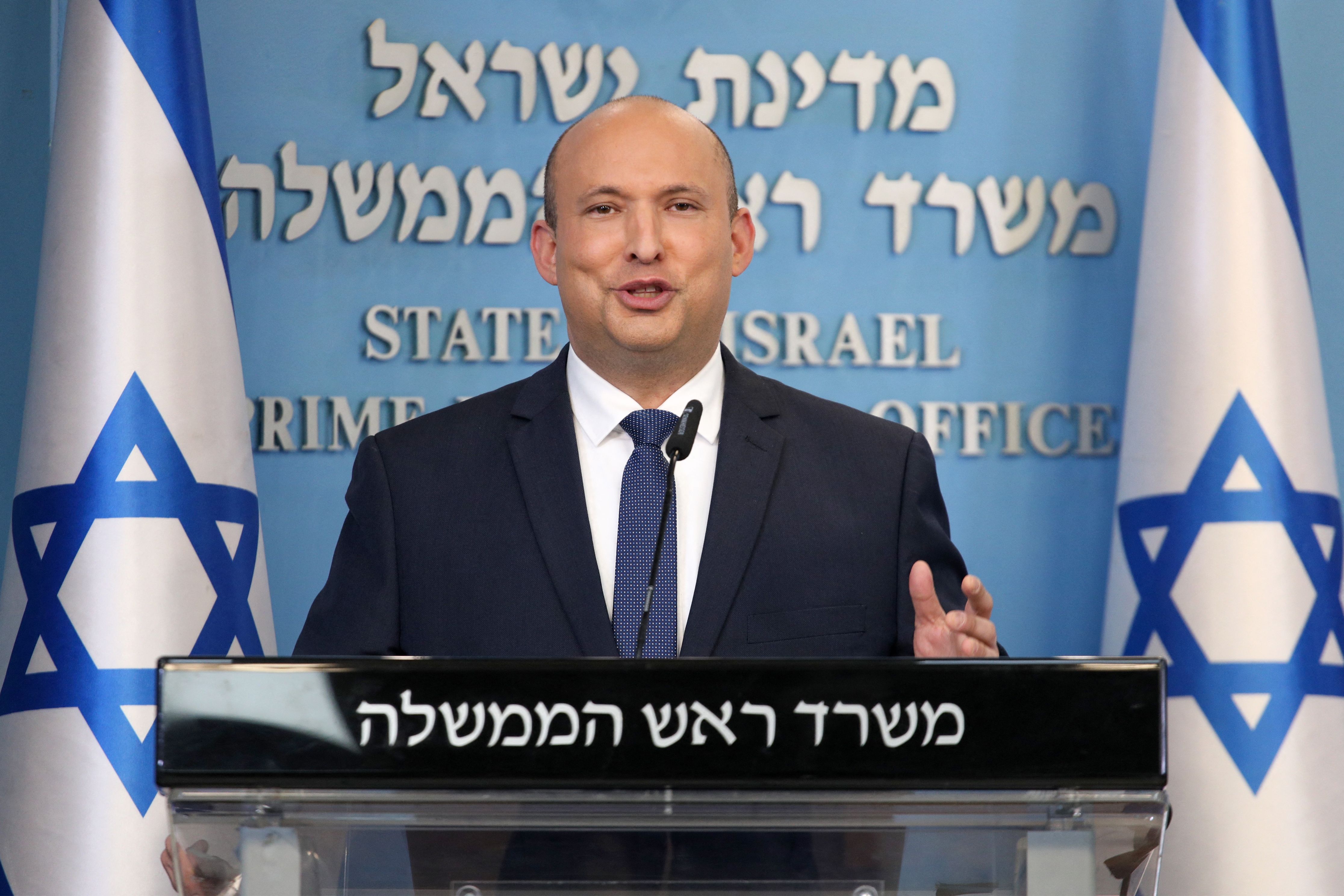 A fourth dose of the Pfizer/BioNTech vaccine boosts a person's antibodies fivefold in the space of a week, a preliminary Israeli study shows, supporting the country's decision to offer a second booster to high-risk groups. 
The study is preliminary and has yet to be peer reviewed or published in a medical journal.
"This is good news," said Prime Minister Naftali Bennett, who embraced the decision to recommend it. "That's an indicator of a very high likelihood that the fourth dose will protect vaccinated people to a great degree against infection [and] to some degree against severe symptoms."
Israel began rolling out a fourth shot of the Covid-19 vaccine to people 60 and older, as well as health care workers on Monday. Israel's immunocompromised residents began receiving their second booster shot on New Year's Eve. But this study, conducted at the Sheba Medical Center just outside Tel Aviv, used healthy hospital workers as their subjects.
Bennett's spokesperson said the results increased the likelihood of a fourth shot being rolled out to the general population, though the final decision would lie with the Ministry of Health's Director-General Nachman Ash.
Israel's seven-day average of daily cases stands at 5,273, according to data compiled by Johns Hopkins University. The highest seven-day average was 9,426 between August and September last year. 
Earlier in the week, Bennett predicted the country's current wave could peak at 50,000 cases a day. The R-coefficient, the number of people infected by each person who tests positive, jumped to 1.91, a level not seen since June 2021.
2 hr 28 min ago
About 10-15% of Omicron cases in the UK are reinfections, top British scientist says
From CNN's Niamh Kennedy
Data suggests that about to 10 to 15% of Omicron cases in the United Kingdom are reinfections, according to the country's top scientist Dr. Neil Ferguson, who is a member of the UK government's Scientific Advisory Group on Emergencies (SAGE).
The fact that the variant is "substantially less severe" has helped the UK "undoubtedly," he told told BBC Radio 4 on Tuesday.
"We would be seeing much higher case numbers in hospital otherwise. And vaccines are holding up against severe disease and against severe outcomes well, but that doesn't mean it's not going to be difficult few weeks for the NHS," he said.
Ferguson also said he is "cautiously optimistic" that cases in London may have plateaued.
"I'm cautiously optimistic that infection rates in London in that key 18-50 age group, which has been driving the Omicron epidemic, may possibly have plateaued," he said, adding that it is too early to say fully whether cases are going down. 
It will take one to three weeks for other regions in England to see a drop in their case numbers, Ferguson estimated.
The return of schools and current mixing trends, however, make it too difficult for the scientists to know whether this will be sustained decrease or an initial drop and then high plateau as observed in July. 
Unlike the Delta variant, Omicron has not yet had time to make its way up to older more at-risk age groups, he warned.
As these cohorts are more likely to be hospitalized, this may culminate in a "different pattern in hospitalizations."
Source: https://www.cnn.com/world/live-news/omicron-variant-coronavirus-news-01-04-22/h_3d5f6e788fd6ef5e668dd3f795ed9b57