Grading the Season 3 premiere of 'Succession'
37 min ago
Grading the season premiere
From CNN's Brian Lowry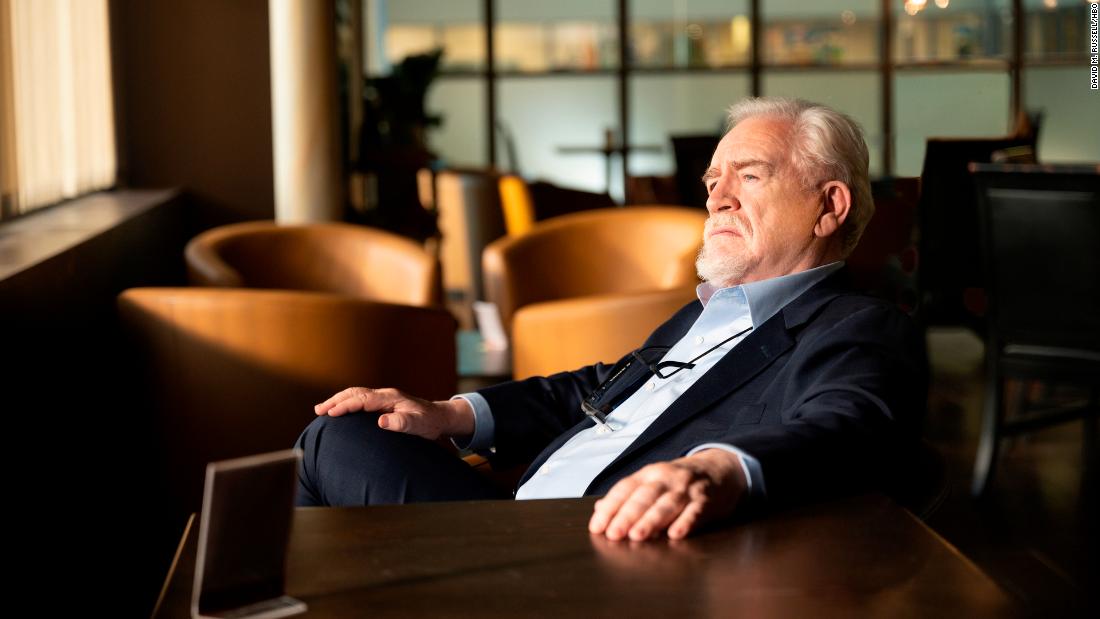 It's easy for a show like this to fall victim to the hype, and I've already seen a bit of backlash, in that "Oh yeah? Well, I don't think 'Succession' is all that" fashion. But this season continues the story in a gradual but extremely addictive fashion, featuring a cast – including the new additions – that's at the top of its game. The cringe-worthy scenes involving Kendall alone would are worth the price of admission, but throw in everything, and even in the land of prestige TV, this remains a blue-chip stock worthy of its Triple-A rating.
Grade: A
Read CNN's premiere review.
28 min ago
The white smoke has appeared
From CNN's Sandra Gonzalez
A new CEO has been crowned. 
Congrats, Gerri. 
This, of course, came with help from Roman, who put in a good word for Gerri with his father. Logan responded by immediately taking Roman out of the running, likely seeing Roman's endorsement as a sign of weakness. But, ultimately, he went with Gerri over Shiv.
Roman was more than happy to deliver the news about Gerri being appointed to Shiv — in song, no less. 
"Your friend doesn't like you — boohoo, boohoo. Your father wants to fire you — boohoo, boohoo."
The friend jab was a reference to Shiv's failed attempt to secure a highly sought-after lawyer, who was her friend, for her father's team. (Kendall got to the lawyer first.)
Tough night for Shiv. Good night for Gerri. Excellent night for Roman's musical improv skills.
52 min ago
Bravo to all the under-appreciated characters of 'Succession'
From CNN's Sandra Gonzalez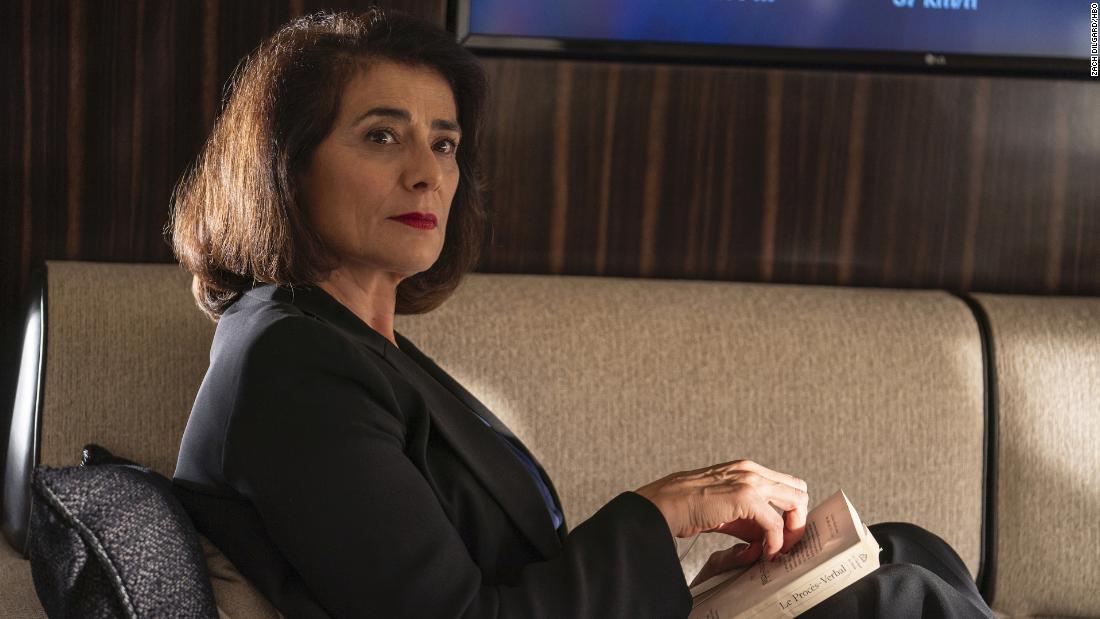 There's a special place in heaven for exes like Rava (Natalie Gold) who would help their former husband in his time of need. I would've told Kendall to take a hike and go find a Cosí to squat at. 
Credit to actress Gold for being one of many recurring faces on this show who regularly hold their own against this powerhouse cast. I'd add Juliana Canfield, who plays Kendall's assistant Jess; Hiam Abbass, who plays Marcia Roy; and Peter Friedman, poor Frank, to this list. 
Casting on this show has always been on-point, though — especially its guest cast. Holly Hunter, Cherry Jones, James Cromwell, Eric Bogosian and so many more.
A reminder that this season will see a few new additions, including Adrien Brody and Alexander Skarsgård. The latter plays a tech mogul and Brody plays a billionaire activist. Sanaa Lathan also makes her debut in this premiere as high-powered lawyer Lisa Arthur. 
1 hr 11 min ago
A tribute to TV's best phone acting 
From CNN's Sandra Gonzalez and Brian Lowry
Sandra Gonzalez, senior entertainment writer: That three-way conversation scene between Logan and Kendall (via his assistant Jess) was gold. 
So much of this show hinges on the interactions these characters have over a series of loaded phone calls, especially in this episode so far. I think the last show I remember relying this much on phone acting was "Scandal." Is this the best phone acting on TV? 
Brian Lowry, critic: That sort of comes with the territory in these kind of shows – "Billions" would be another example – but the structure this season, with Kendall and Logan essentially battling from afar, does really lend itself to that. You especially feel for the surrogates caught between them, even if that just means relaying messages or handing over calls.
And I will note, having watched ahead, that there are some terrific in-person encounters in the future, so it's not all about racking up minutes on their phone plans.
Gonzalez: I recall that some of the "Scandal" cast previously told me that when they would film, say, a phone call with another actor, they generally tried to show up for the filming each other's scenes. This way, they said, they'd always have the other actor's choices to play off of.
I didn't get to include this in the final version of my published interview with Brian Cox, but he said they largely film these without the other actor present. Usually, an assistant director or someone will help out. This scene, he said, was a "brilliant idea." "I was extraordinarily surprised by that scene," he told me. "I thought [Juliana Canfield] did a wonderful job as the messenger…It was very funny."
1 hr 21 min ago
How realistic is 'Succession'? 
From CNN's Brian Stelter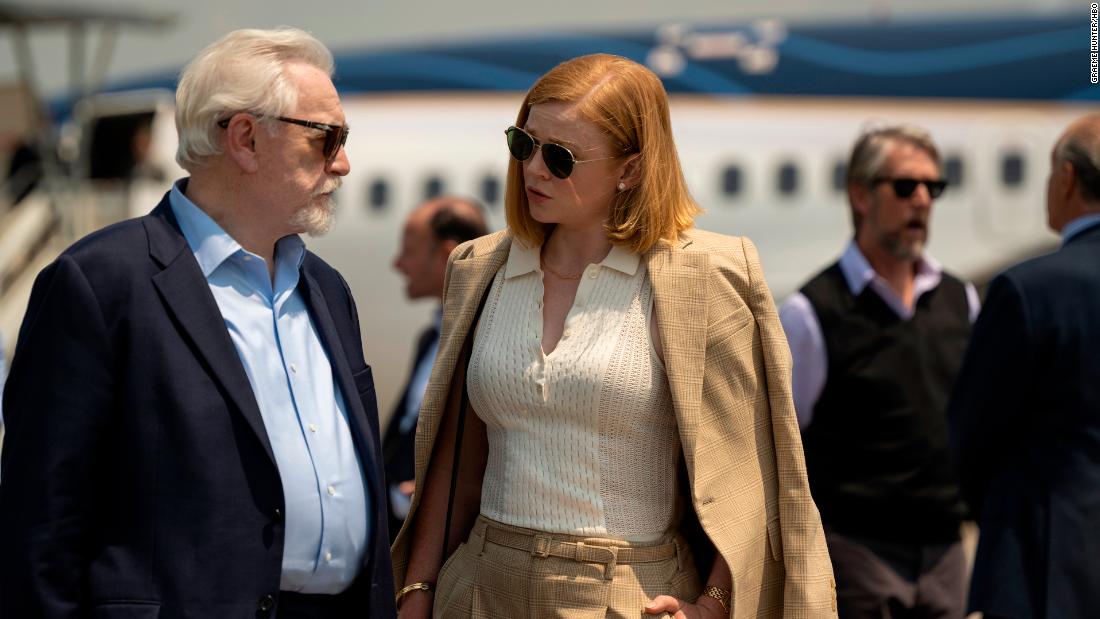 It's no secret "Succession" is heavily influenced in part by a certain family — down to that cringe-worthy rapping from Season 2. But, overall, how realistic is the show? Here's our Chief Media Correspondent's take…
Brian Stelter:  Honestly, I wish we could ask the Murdochs that question. But they rarely answer questions from news outlets they don't own, and they certainly don't engage on the subject of "Succession." (Though, journalists have tried.)
There are certainly some big differences between the Murdochs and the Roys. Rupert Murdoch's daughters aren't actively involved with the family business like Shiv Roy. And Lachlan and James Murdoch are much savvier than any of the Roy boys. If James, currently the liberal outcast of the family, ever tries to take over Fox Corp, it will occur after Rupert dies.   
But the producers get the big notes right — the cloistered world of media moguls, the private planes, the corporate media cynicism. The moments I think to myself "that would never happen" are moments made for creative effect, like executives coming in and out of SUVs on public streets, bombarded by paparazzi. In truth, they slip in and out from parking garages and gated airline terminals, rarely seen by prying eyes.  
But there's no fun in showing that! 
1 hr 32 min ago
Why the Roys resonate
From CNN's Brian Lowry and Brian Stelter
Brian Lowry, Sr. Writer & Critic: There's obviously no one reason "Succession" has captured the culture the way it has, but I think this is one of those rare shows that manages to be enormously entertaining – and downright funny – and still make you feel smarter for watching it. 
For those who know the media world, it captures the jargon and big, bruising egos and sharp elbows.  
For those who don't, it feels like an invitation behind the velvet ropes, while infusing all of that with plenty of family drama about children trying to measure up to their powerful father and siblings who bicker and snipe at each other in recognizably juvenile ways, only with high-stakes deals hanging in the balance as they jockey for dad's approval.    
You know, just like everyone's family, more money = more dysfunction. 
Brian Stelter, Chief Media Correspondent & Anchor of "Reliable Sources": Everybody has experience with toxic relationships, although hopefully not to the level of the Roys. Everybody wonders how the top 1% of the 1% live. And almost everybody has a point of view about our twisted global media ecosystem. The influence of Murdoch-style media has reshaped how we vote and what we think. A peek behind the fictional curtain has tremendous appeal. Plus — the filthy language. It's irresistible. 
1 hr 45 min ago
'Succession' star Brian Cox: 'You can't underestimate Logan in any shape or form'
From CNN's Sandra Gonzalez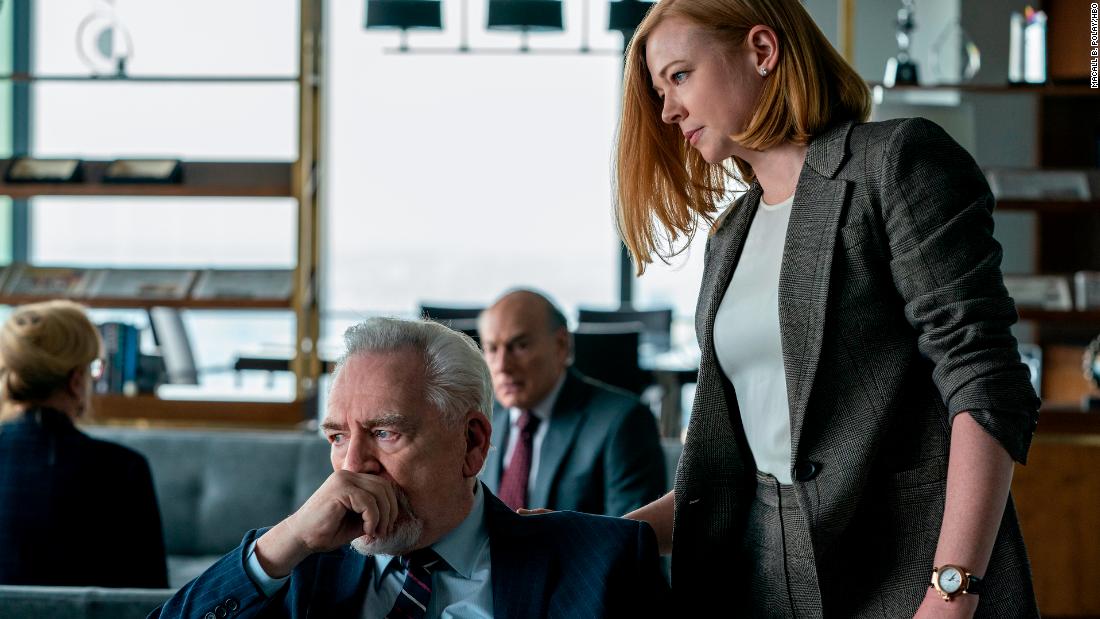 What does "Succession" star Brian Cox think of Kendall Roy's bold move to uncrown the king of Waystar Royco?
"If Kendall really does gather some values, which are outside of the domain of Waystar Royco, then I think that's his salvation," Cox tells CNN. "And it's going to be interesting to see if he will get those values because he's so locked into that ambition and the family dynamic, but it needs someone to break it. And unfortunately, it has to be one of the children. Logan's not going to break it because it suits Logan to have this situation."
For all the family's drama, though, Cox believes Logan does love his children. 
"They mean a lot to him. Unfortunately, they're consistently disappointing, which I understand," he says. "I mean, any parent is both in love with their child, but there's also expecting sometimes too much of them. You know, we're all guilty of that. We can put terrible pressure on our children in order to validate themselves, you know?"
Logan's personal dysfunction — whether he's screaming at someone or making some underlings play "Boar on the Floor" — is what Cox says he enjoys most about the role.
"You can't underestimate Logan in any shape or form because he's an extraordinary animal," he says. "Logan, you know, there aren't very many characters like him in drama. We haven't seen them. Because he's relentless. He doesn't seem to take any prisoners. That's the joy of playing him."
You can read more from my chat with Cox in my full interview.
3 hr 16 min ago
Where we left off: A refresher
From CNN's Sandra Gonzalez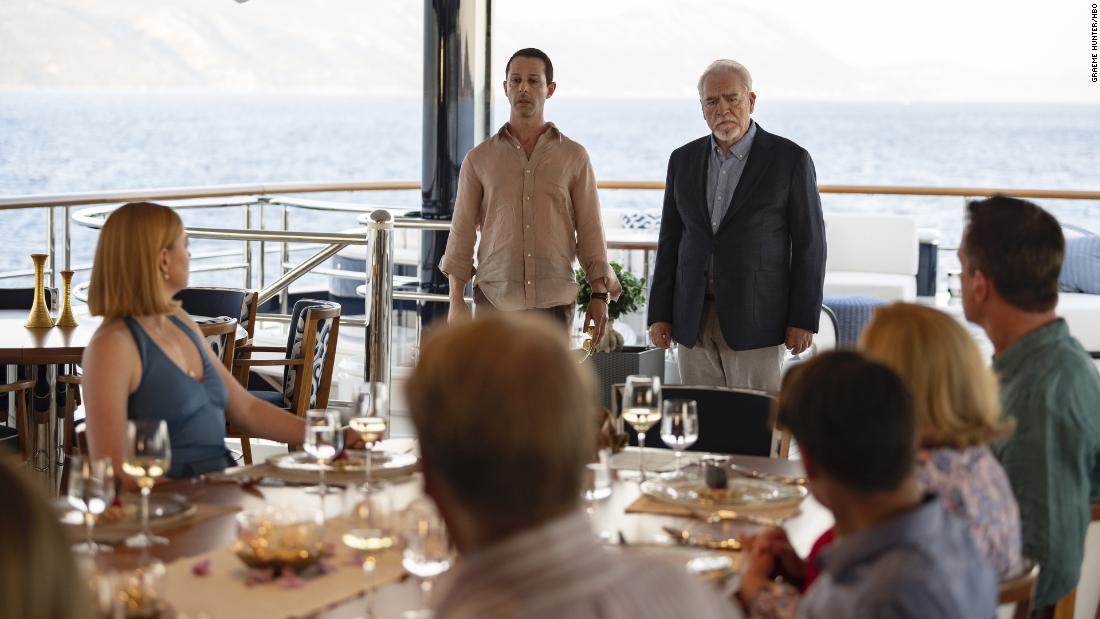 Much like Ted Lasso always asks of his team, I am, in fact, a goldfish. My terrible memory is both a blessing (because I only remember my enemies and never my regrets) and a curse (because I'm terrible at trivia). 
For my fellow goldfish, who know they watched a show called "Succession" but can't remember what happened in Season 2, here's a refresher:
Logan Roy (Brian Cox): Season 2 ends with Big Daddy Boss Man prepared to sacrifice his oldest son in order to clear the company's name amid accusations of wrongdoing involving its cruise division. The scandal — a seed planted in Season 1 — involved payouts to cover up lots of things like sexual exploitation and other bad stuff. After a lengthy game of whogonnadoit on a yacht, the patriarch decided that Kendall. Logan never says it but he knows that his son owes him big after he bailed him out of that pesky accidental murder back in England. If Kendall took responsibility for the scandal, he thought, shareholders' desire for Roy blood would be satisfied and authorities would have someone to hold legally responsible. All was going well until…
Kendall Roy (Jeremy Strong): At the press conference where Kendall was supposed to take responsibility, he turned the tables and pinned the whole thing on his dad. He's nothing if not persistent in his desire to be the last one standing — even if he can't actually stand because Logan is going to break his legs. 
Greg (Nicholas Braun): Greg was there when Kendall dropped the bomb at the press conference, so I guess he's Team Kendall? "Was there" is a great way to describe Greg generally, which is why so many people love him, I think. 
Siobhan "Shiv" Roy (Sarah Snook): Last season saw Logan's beloved "Pinky" get the middle finger from her father many times. He's dangled the main job over her head, and while Shiv and the audience know she'd be a good leader, he's slow to let her feel too sturdy in her standing. Meanwhile, her marriage is in a weird place…
Tom Wambsgans (Matthew Macfadyen): If being the spouse to a Roy doesn't look like an easy job, it's because it's probably not. I'd imagine it's much like being murdered while sleeping in very fancy sheets — it's great and luxurious until it's horrible. At least, that seemed like Tom's experience last season, particularly in the finale when it looked like Shiv was pushing for him to be the sacrificial lamb. Tom didn't appreciate this and took the opportunity to tell her so and express that he's unhappy with the idea of being in an open marriage, as she'd proposed. He also mentioned that he's pretty unhappy in general. Ouch. 
Roman Roy (Kieran Culkin): No one really cares what happened to Roman last season. They just want Gerri and Roman to get…better acquainted. Sorry to be the messenger if this is somehow news to you. Also, congrats on visiting the internet for the first time. 
1 hr 15 min ago
'Succession' Season 3 trailer: 'The whole world is watching'
From CNN's Sandra Gonzalez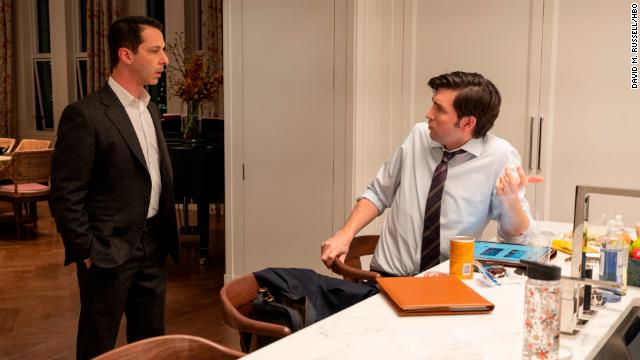 Oh, Kendall if you only knew.
Sunday's season premiere of "Succession" is right around the corner and if this trailer doesn't get you pumped up, you probably don't watch the show. In which case, what are you doing here?
The episode begins at 9 p.m. ET.
Source: http://rss.cnn.com/~r/rss/cnn_topstories/~3/PwD7bC0xRj4/h_a7e01d8aabc533f4f23e1e2f92108b03