Hawaii's Covid-19 case rate hits all-time high
2 hr 25 min ago
Hawaii's Covid-19 case rate hits all-time high
From CNN's Andy Rose
Hawaii reached a new single-day record for Covid-19 cases Friday, the state announced.
"The fact is, 1,167 more people are now battling Covid-19, and the overwhelming majority of them are unvaccinated," Gov. David Ige said in a news conference.
Although Ige acknowledged that part of Friday's large number was due to lags in reporting, he says the overall trend is still at a level they have not previously seen, with "an average of 729 new Covid infections each day over the last three days."
"I didn't expect it to spike to this degree, this fast," said state health director Dr. Libby Char.
The Department of Health is now ramping up contact tracing, although Char said their efforts to avoid spread are not always met with a favorable response.
"My guys get yelled at on the phone," Char said. "Please don't yell and scream at us when we call you, and please share the information that we request."
Hawaii avoided a Covid-19 surge at the outset of the pandemic by cutting off virtually all outside travel to and between the islands. However, Ige said he does not plan to reinstitute a travel ban right away since tourists currently account for a very small percent of cases.
"The overwhelming majority of the cases tied to travel is with residents traveling and getting infected and returning to the islands," said Ige.
Still, the state's health director encouraged Hawaiians to think twice about traveling right now – or, for that matter, doing anything unnecessary that could potentially spread infection.
"If you can go back to thinking of what we did before we had vaccines… that would work really well right now, you know?" said Char.
2 hr 19 min ago
Florida reports record high number of new Covid-19 cases this week
From CNN's Virginia Langmaid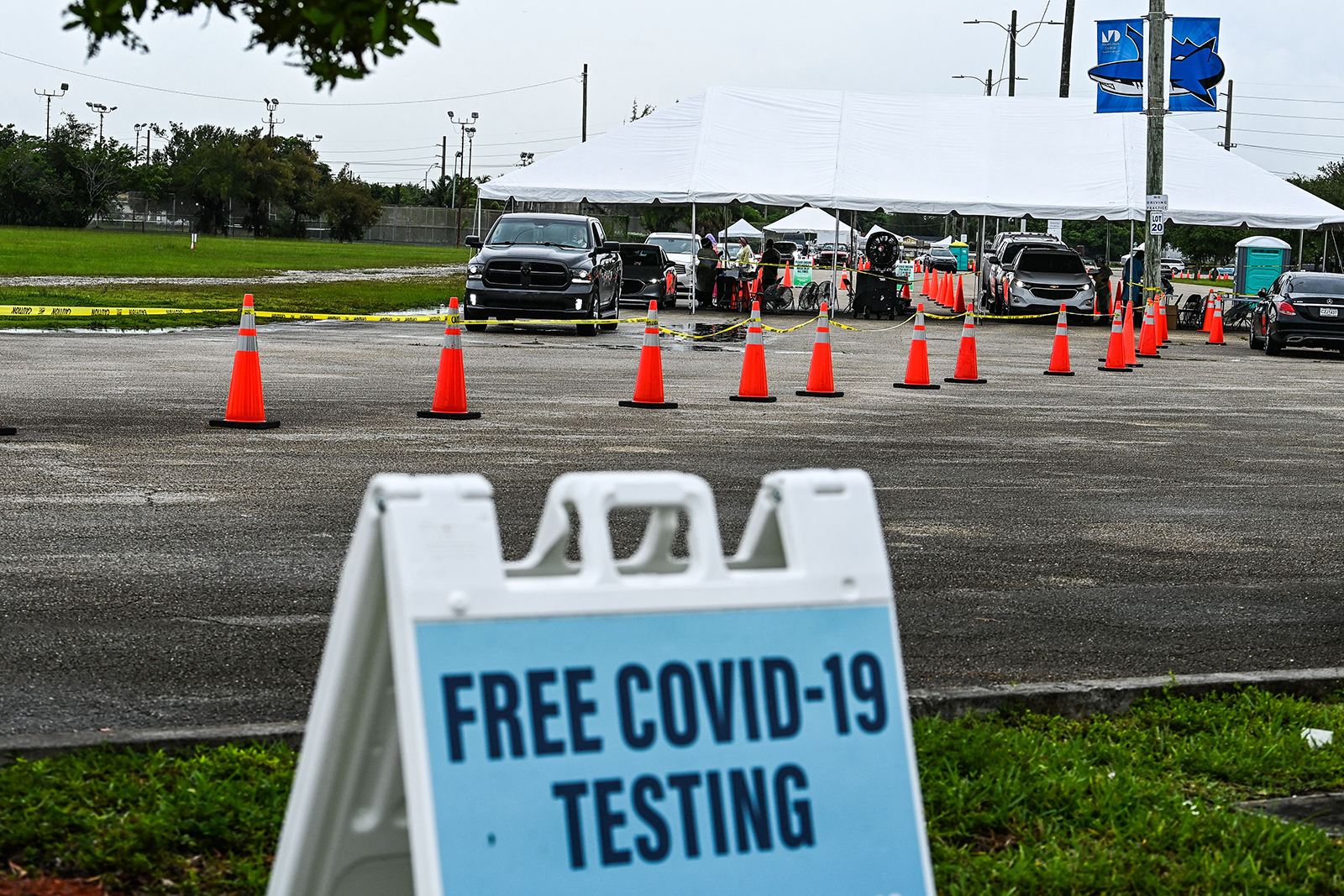 Florida reported more Covid-19 cases over the past week than any other seven-day period during the pandemic.
Data published Friday by the state health department reported 151,415 new Covid-19 cases over the past week, for an average of 21,630 cases each day. 
The previous record high was on Aug. 6, 2021, with 134,711 total cases reported over seven days, for an average of 19,244 cases each day, according to data from Johns Hopkins University.
With this latest update, Florida has the second-highest rate of new cases per capita, with just over 100 new cases per 100,000 people each day over the past week, behind only Louisiana. The US overall is averaging more than 37 new cases per 100,000 people each day.
Over the past week, Florida reported 286 deaths and a new case positivity rate of 19.3%, according the state health department's Covid-19 Weekly Situation Report.
2 hr 37 min ago
Alabama governor issues temporary state of emergency following surge in Covid-19 cases
From CNN's Devon Sayers
Alabama Gov. Kay Ivey issued a "limited, narrowly-focused state of emergency" based on the state's surge of coronavirus cases, according to a news release from the governor's office.
The statement from Ivey's office stressed "there will be absolutely no statewide mandates, closures or the like." 
According to the governor's office, the order was "targeted at removing bureaucracy and cutting red tape" to assist medical facilities and staff in the state.
"The proclamation will relax regulatory burdens to allow expanded capacity in healthcare facilities, additional liability protections, increased authority for frontline health care personnel and easier shipment of emergency equipment and supplies," the statement said.
2 hr 42 min ago
Education Department sends letters to Texas and Florida governors over school mask mandates
From CNN's Liz Stark
The Department of Education is sending letters to the governors of Texas and Florida, as well as Florida school district superintendents, amid an escalating battle between the White House and state officials over school mask guidance as the Delta variant surges.  
In a new letter Friday, Education Secretary Miguel Cardona wrote to Republican Gov. Ron DeSantis of Florida that he is "deeply concerned" by the state's executive order restricting the implementation of school mask mandates. Cardona also took aim at the recent threat from the governor's office that the state board of education could move to withhold the salaries of superintendents and school board members who disregard his executive order.
"The Department recognizes that several school districts in your State have already moved to adopt such policies in line with guidance from the CDC for the reopening and operation of school facilities despite the State level prohibitions. The Department stands with these dedicated educators who are working to safely reopen schools and maintain safe in-person instruction," Cardona wrote in the letter, which was also addressed to Florida Education Commissioner Richard Corcoran.
Cardona sent a similar warning to Texas Republican Gov. Greg Abbott and the state's education commissioner Mike Morath, underscoring how "Texas's recent actions to block school districts from voluntarily adopting science-based strategies for preventing the spread of COVID-19 that are aligned with the guidance from the Centers for Disease Control and Prevention (CDC) puts these goals at risk and may infringe upon a school district's authority to adopt policies to protect students and educators as they develop their safe return to in-person instruction plans required by Federal law." 
This follows statements from White House press secretary Jen Psaki earlier this week, who told reporters that the White House and federal government are continuing to look for ways to support local school districts and educators in Florida, "as they try to follow the science do the right thing and save lives."
Psaki said later that paying for salaries could be a part of that, and the Department of Education is looking at options. Withholding funds is not the intention, she said.
Previously, Biden and members of his administration have specifically targeted the governors of Florida and Texas for standing in the way of mask and vaccine requirements, pointing to the extraordinary amount of Covid-19 cases and hospitalizations in their states. 
In Friday's letter to DeSantis and Corcoran, Cardona pointed to how Florida school districts can use funds from federal Covid relief for educators' salaries, noting that "any threat by Florida to withhold salaries from superintendents and school board members who are working to protect students and educators (or to levy other financial penalties) can be addressed using ESSER funds at the sole and complete discretion of Florida school districts."
In the letter to Florida school district superintendents, Cardona further emphasized the administration's support, saying, "I want you to know that the U.S. Department of Education stands with you. Your decisions are vital to safely reopen schools and maintain safe in-person instruction, and they are undoubtedly in the best interest of your students."
2 hr 55 min ago
CDC endorses additional vaccine dose for immunocompromised people
From CNN's Maggie Fox
US Centers for Disease Control and Prevention Director Dr. Rochelle Walensky endorsed on Friday the use of a third dose of coronavirus vaccine in immunocompromised people.
Walensky signed off on recommendations the CDC's Advisory Committee on Immunization Practices approved just hours before.
"This official CDC recommendation — which follows FDA's decision to amend the emergency use authorizations of the vaccines — is an important step in ensuring everyone, including those most vulnerable to COVID-19, can get as much protection as possible from COVID-19 vaccination," Walensky said in a statement.
"Emerging data suggest some people with moderately to severely compromised immune systems do not always build the same level of immunity compared to people who are not immunocompromised. In addition, in small studies, fully vaccinated immunocompromised people have accounted for a large proportion of hospitalized breakthrough cases (40-44%). Immunocompromised people who are infected with SARS CoV-2 are also more likely to transmit the virus to household contacts," Walensky added.
"While people who are immunocompromised make up about 3% of the U.S. adult population, they are especially vulnerable to COVID-19 because they are more at risk of serious, prolonged illness. Included in CDC's recommendation are people with a range of conditions, such as recipients of organ or stem cell transplants, people with advanced or untreated HIV infection, active recipients of treatment for cancer, people who are taking some medications that weaken the immune system, and others," she said.
"A full list of conditions can be found on CDC's website."
The recommendation applies to mRNA vaccines made by Pfizer/BioNTech and Moderna. The US Food and Drug Administration and the CDC said there is not yet enough information to support any recommendation regarding Johnson & Johnson's Janssen vaccine.
"While vaccination is likely to increase protection in this population, even after vaccination, people who are immunocompromised should continue follow current prevention measures (including wearing a mask, staying 6 feet apart from others they do not live with, and avoiding crowds and poorly ventilated indoor spaces) to protect themselves and those around them against COVID-19 until advised otherwise by their healthcare provider," Walensky said.
"CDC does not recommend additional doses or booster shots for any other population at this time," she added.
"At a time when the Delta variant is surging, an additional vaccine dose for some people with weakened immune systems could help prevent serious and possibly life-threatening COVID-19 cases within this population."
4 hr 20 min ago
Immunocompromised people make up disproportionate number of Covid-19 breakthrough cases, CDC says
From CNN's Maggie Fox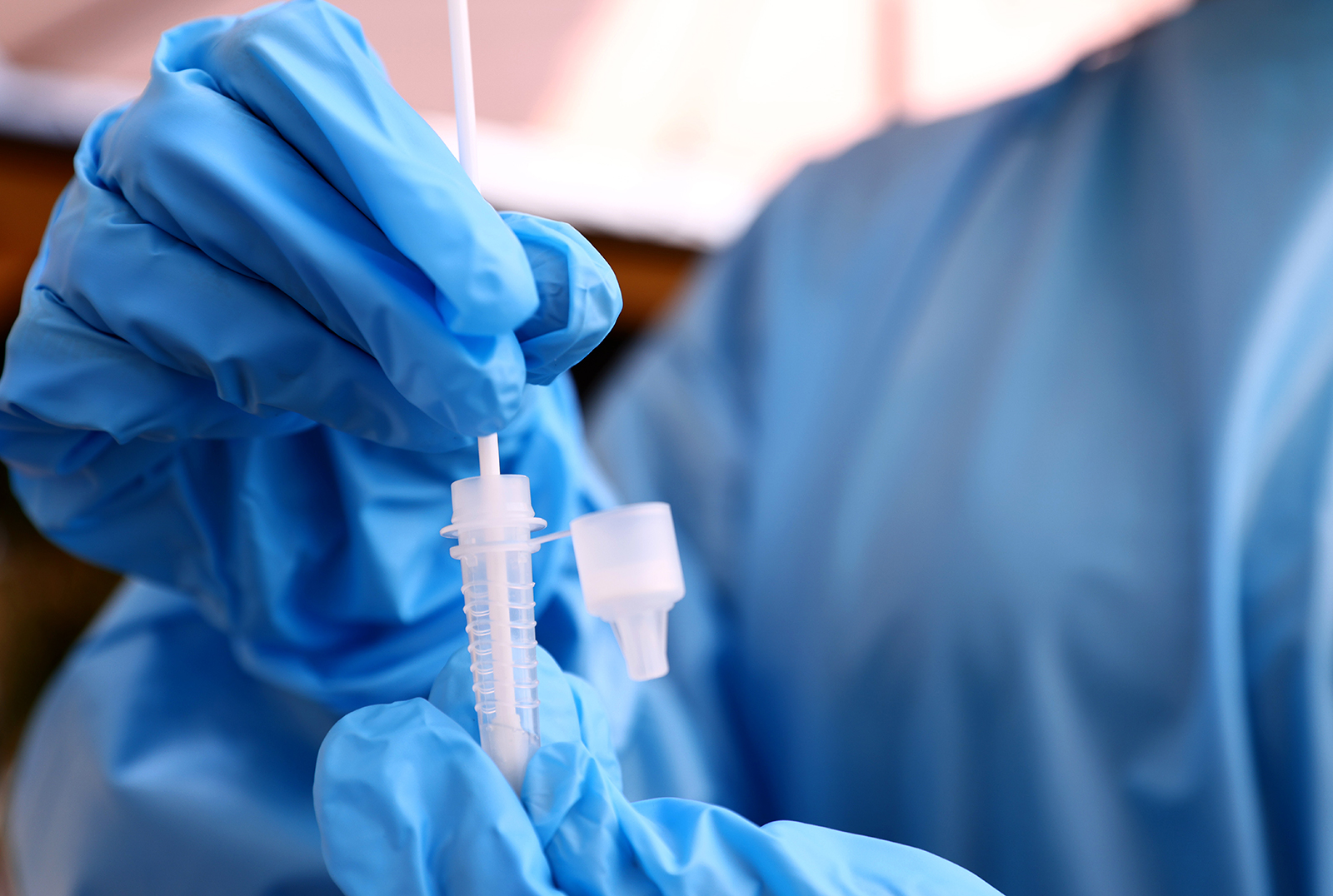 A disproportionate number of vaccine breakthroughs – when a fully vaccinated person gets infected anyway – are among immunocompromised people, a US Centers for Disease Control and Prevention expert said Friday.
"For breakthrough cases, there's a larger proportion of immunocompromised ones in comparison to vaccinated cases," the CDC's Dr. Heather Scobie told a meeting of CDC vaccine advisers.
The Advisory Committee on Immunization Practices voted unanimously Friday to recommend a third dose of Covid-19 vaccine for immunocompromised people.
Scobie said 32% of vaccinated breakthrough cases are among immunocompromised people. 
While immune compromised people make up about 2.7% of the adult population – about 7 million people – they're more vulnerable to infection, said the CDC's Dr. Amanda Cohn, who is ACIP's executive secretary. She said vaccine effectiveness is about 59% to 72% in immunocompromised people, compared to 90% to 94% overall.
"Immunocompromised people are more likely to get severely ill from Covid-19. They are at higher risk for prolonged SARS-CoV-2 infection and shedding and viral evolution during the infection and treatment, particularly amongst hospitalized patients," Cohn said.
"They are more likely to transmit SARS-CoV-2 to household contacts," she added.
"Immunocompromised people are more likely to have breakthrough infection. In small studies of hospitalized breakthrough cases, 40 to 44% were deemed to be immunocompromised."
Out of 164 million people vaccinated, the CDC has counted 7,101 hospitalizations for Covid-19, with 1,507 deaths. That number is likely an undercount, the CDC says.
4 hr 30 min ago
Broward County teachers union says Covid-19 death is a graduate with close ties to Florida district
From CNN's Kay Jones
The fourth death associated with Florida's Broward County Public School District is not a teacher, but a graduate with close ties to the district, according to a statement from the teachers union Friday afternoon. 
Broward Teachers Union President Anna Fusco had previously said that four people who were employees of the district had died of Covid in a 24-hour span this week. In a corrected statement, she said that two teachers and a teacher assistant had died and a fourth death was a graduate who had close ties to the district through her job. 
The three who died included a female teacher and a female teaching assistant from the same elementary school as well as another female teacher from a different elementary school. Fusco said in the statement all three of them were unvaccinated. 
"We grieve their losses along with their families and the school communities they left behind," Fusco said.
No additional information was provided on the three women, including what schools they were part of.
5 hr 28 min ago
5 states have fewer than 10% of ICU beds available, according to HHS data
From CNN's Virginia Langmaid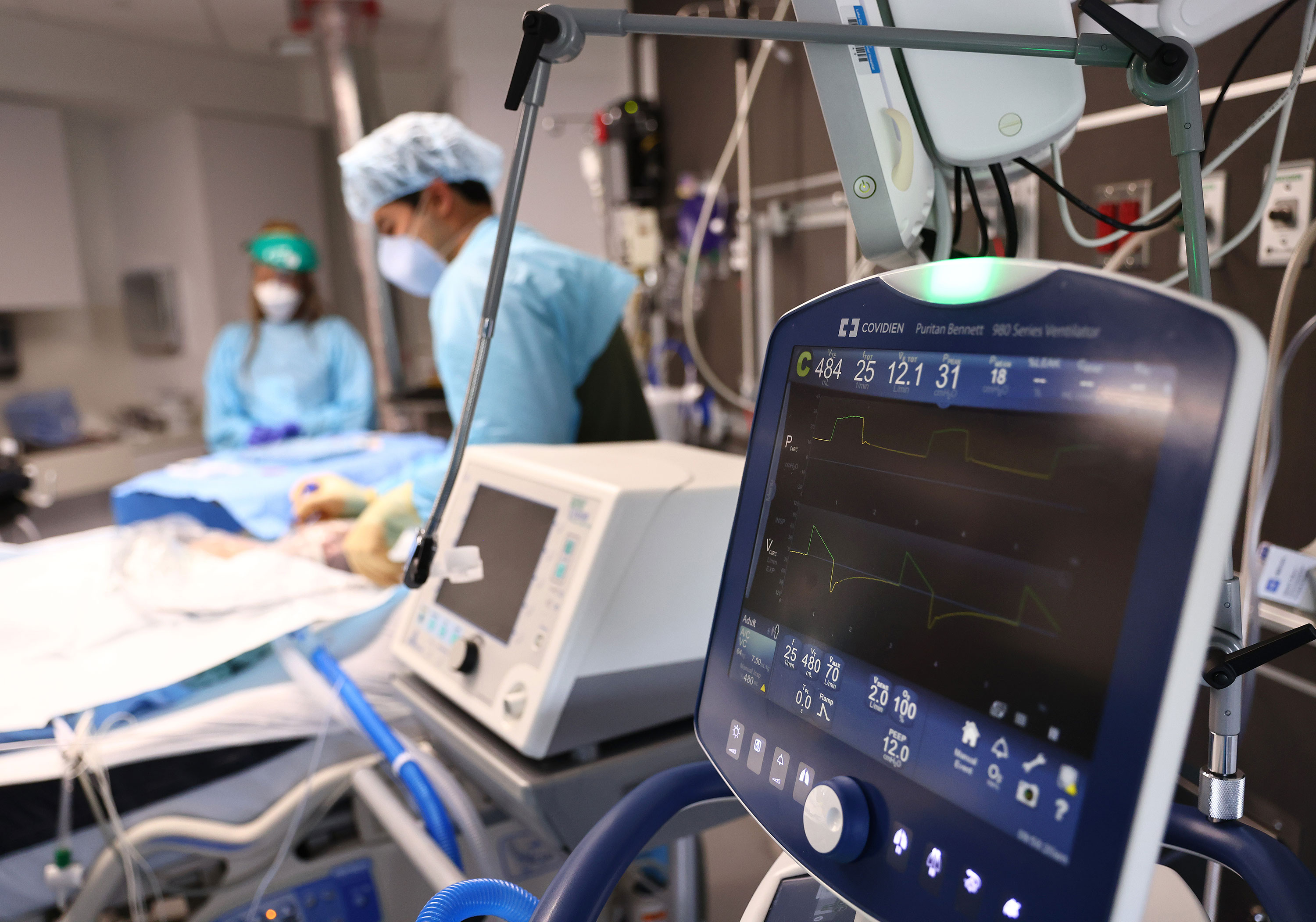 Five states in the US have fewer than 10% of their intensive care unit beds available, according to most recent data from the US Department of Health and Human Services.
The states reporting at or greater than 90% intensive care unit bed occupancy are:
Alabama
Texas
Georgia
Florida
Mississippi
In Alabama, 95% of beds are in use, leaving only 80 available. Mississippi is reporting only 78 open beds across the state.
Five states, meanwhile, have fewer than 60 ICU beds available statewide, according to HHS data: Rhode Island, Vermont, Alaska, Delaware, and Idaho. All five are reporting greater than 70% ICU bed utilization.
Nationwide, 77% of ICU beds are in use, and 23% of ICU beds are in use for Covid-19 patients specifically.
Fifteen states have at least 25% of their ICU beds occupied by Covid-19 patients. Florida, Louisiana, Mississippi, Arkansas, Alabama, Texas, and Georgia all have at least 40% of their ICU beds occupied by Covid-19 patients. 
6 hr ago
Recommendation for third dose doesn't cover all immunocompromised people, CDC advisers say
From CNN's Maggie Fox
The recommendation for a third dose of Covid-19 vaccine doesn't include everyone who may be immunocompromised, vaccine advisers to the US Centers for Disease Control and Prevention were told Friday.
The US Food and Drug Administration extended emergency use authorization Thursday for Pfizer's and Moderna's coronavirus vaccine to provide a third dose to certain people with immune deficiencies. The CDC's Advisory Committee on Immunization Practices voted to recommend its use in some people.
"This EUA is intended to be for people with moderate to severe immunosuppression and not persons with chronic conditions for which there might be mild associated immunosuppression," the CDC's Dr. Amanda Cohn told the meeting.
"The intent of our clinical considerations is to allow for some flexibility for providers to assess their patients' immunosuppression, and individuals will need to kind of attest to their immunosuppression to get vaccine," Cohn added.
"But the intent of this is to limit this to individuals for which are considered under the EUA to be moderate or severe, and so for example would not include long-term care facility residents or persons with diabetes, persons with heart disease – those types of chronic medical conditions are not the intent here."
Source: http://rss.cnn.com/~r/rss/cnn_topstories/~3/2A4fqYdF0o0/h_05b289f664cfc939ec511f33a96bd8a6