An Afghan interpreter is trying to get his family out of Afghanistan
1 min ago
This Afghan interpreter is trying to get his family out of Afghanistan
As the US government withdraws its troops from Afghanistan, it is also evacuating some of its Afghan interpreters, who aided the US military in their operations. However, there are still thousands of interpreters, support staff and families left behind, and they're now facing persecution at the hand of the Taliban.
Said Noor is an Afghan interpreter, who immigrated from Afghanistan, and joined the US army, but has not been able to get his family out of Afghanistan yet.
As his family sees the Taliban rapidly seizing Afghan provincial capitals, Noor says they get worried and call him.
"They just want to know about their fate — how they're going to get out of Afghanistan, or are they going to become the next target for the Taliban? So far, I have not heard any positive feedback from the US government as far as pulling my families out of Afghanistan and bringing them into safe haven in the United States," he told CNN.
Noor described how extremely difficult it is for any interpreters, support staff and their families to leave Afghanistan.
To get to Kabul. his parents and siblings had to make a lot of excuses and make it through a lot of checkpoints manned by the Taliban.
"[My mother] had to explain that she's seeking medical treatment in Kabul and that's how my family were allowed to go," he said. "If I put myself in the shoes of the other interpreters who do not have any US contract, or local interpreters in Afghanistan, their life is [in] as much danger as my family's life is. And they have no way to get out of the country."
Noor also says he is "very surprised" at how quickly the cities have fallen, including Kandahar – the country's second-biggest city – which is of particular strategic importance and was formerly a major hub for US military operations.
So far, the Taliban swept more than a dozen provincial capitals in Afghanistan.
"I'm very concerned about the situation there. And I'm sure the Taliban, pretty soon, they're going to make their way into Kabul, and it's going to be chaos,"
Afghanistan, he fears, will soon see a civil war.
WATCH THE INTERVIEW:
58 min ago
Pakistan calls for "international plan" to deal with Afghan refugees
From CNN's Pauline Lockwood
Pakistan is calling for an international plan to deal with Afghan refugees as the country sees an influx of people fleeing the Taliban after the US and other forces withdrew from the country. 
Moeed Yusuf, national security adviser to Pakistan's Prime Minister, said Friday that there needs to be an "international conversation" about managing the crisis.
Yusuf told a press conference that it was "hypocritical" of the West to criticize Pakistan for not taking more refugees in, saying Pakistan has "financed and housed" the largest number of Afghan refugees and now "simply doesn't have the economic capacity" to house more.
Pakistan's "generosity" to take in Afghan refugees was "unparalleled, but was not a favor to anybody."
He added that Afghans are not "commodities which everyone is washing their hands clean off" but "human beings."
Regarding the situation in Afghanistan, Yusuf said that "there are chances of" the Afghan Taliban coming out with "some settlement" which will not be a "Western settlement," and as long as that's what the "Afghans decide and as long as it is politically settled and inclusive," it will have to be "respected."
Peace in Afghanistan is "non-negotiable for Pakistan" said Yusuf, adding that the aim is to at some point "offer" Pakistan's sea routes to Central Asian countries, which can only be possible if Afghanistan is "somewhat peaceful."
1 hr 31 min ago
Afghanistan's quick unraveling jolts national security officials and threatens to stain Biden's legacy
From CNN's Natasha Bertrand, Phil Mattingly, Kylie Atwood and Jennifer Hansler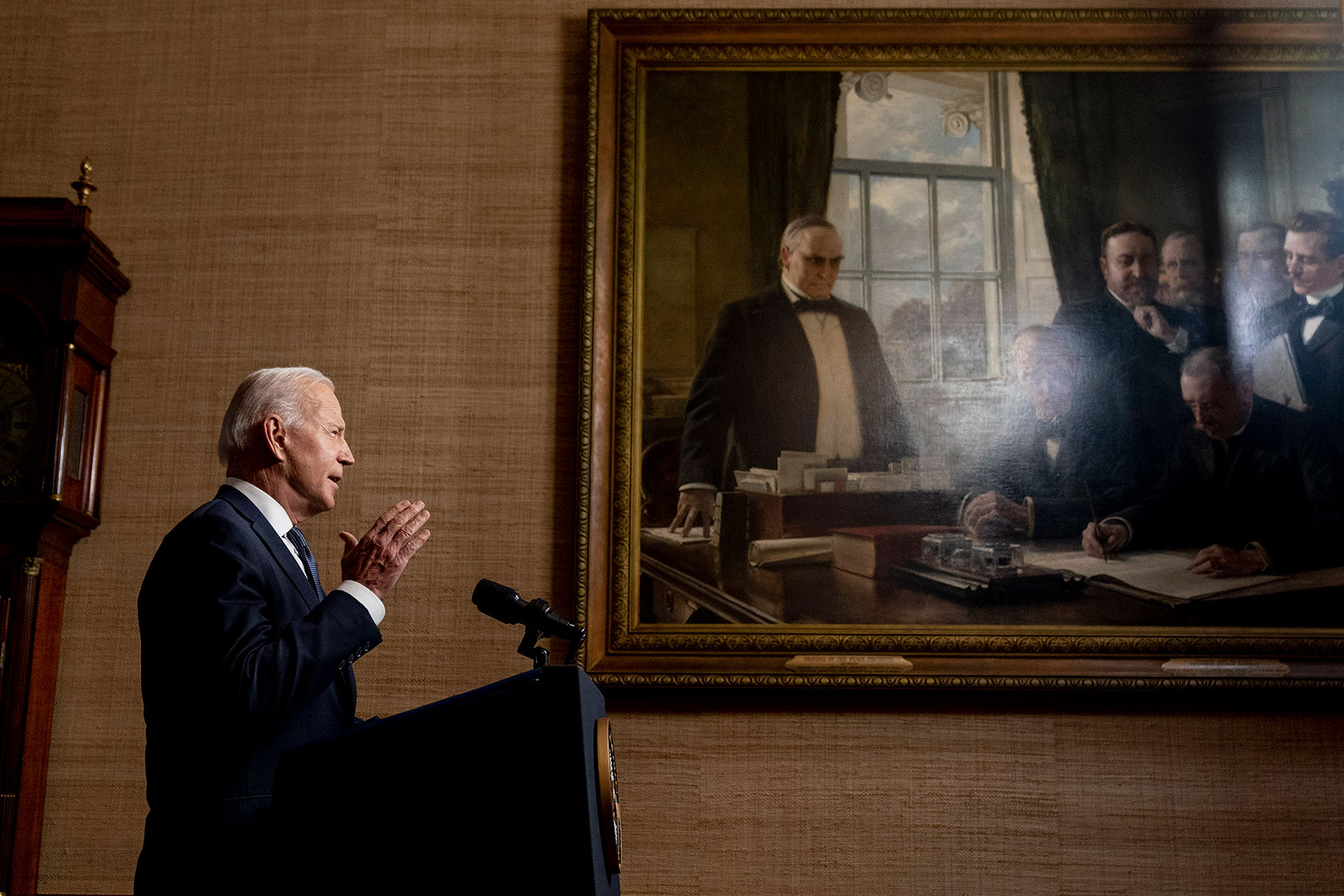 The security situation in Afghanistan has deteriorated faster than President Joe Biden and his most senior national security officials had anticipated, leaving the White House rushing to stave off the worst effects of a Taliban takeover.
The Biden administration launched a dramatic series of moves Thursday to reinforce Kabul and allow for the safe removal of a significant number of personnel from the American embassy there, as it becomes ever clearer to administration officials that the looming collapse of Afghanistan's government and the fallout for its citizens threatens to become a permanent stain on Biden's foreign policy legacy.
The Pentagon announced 3,000 troops are being deployed to assist with the drawdown of the embassy to only a "core diplomatic presence" and CNN reported the US is considering moving its embassy to the Kabul airport.
Despite all of this, Biden has not second-guessed his decision to withdraw, officials said, and reiterated earlier this week that the Afghans have "got to fight for themselves." But some officials are aware that the swift unraveling of the country could damage the President's foreign policy legacy, with intensifying peril to American diplomats in Kabul, the human rights implications of leaving women and girls to suffer under Taliban rule and power vacuums inside Afghanistan that could once again allow terrorism to flourish.
They are also bracing for Taliban atrocities to increasingly spill into public view amid deteriorating peace talks.
Read the full story: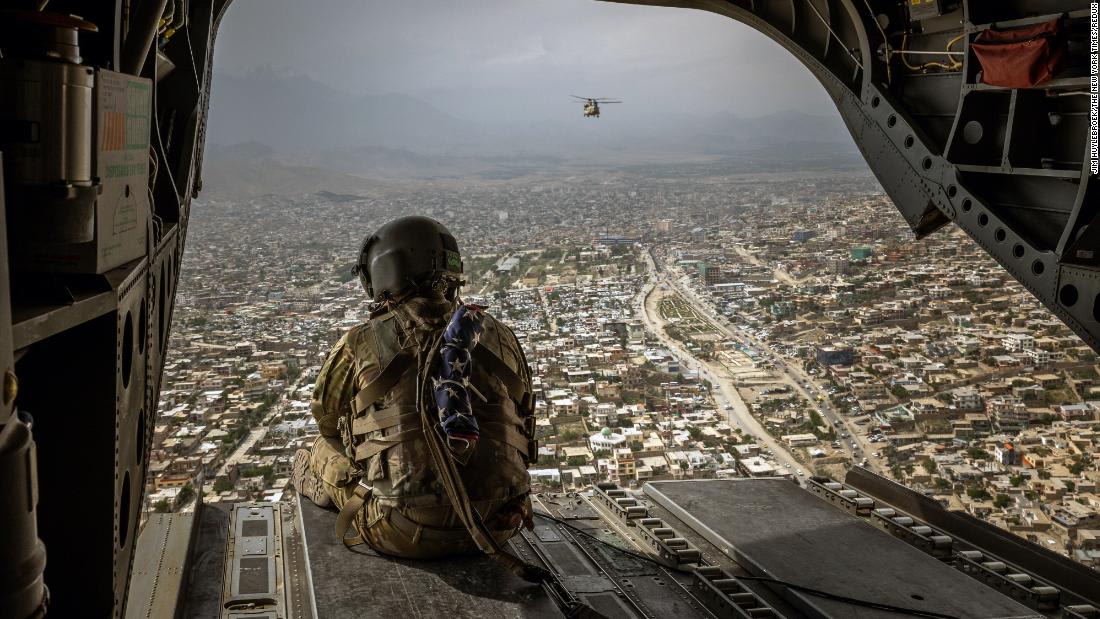 1 hr 7 min ago
"What the Taliban really wants to see here is for all Americans to leave as soon as humanly possible"
The US is sending around 3,000 troops to Afghanistan to help with the departure of embassy staff, but CNN's Clarissa Ward called for caution around speculation that the Taliban would try to attack Americans leaving the country.
"I think from the Taliban perspective, it's important to underscore that what the Taliban really wants to see here is for all Americans to leave as soon as humanly possible, and I think they'll do whatever it takes to try to facilitate that," Ward said on Friday.
So I would say that one should be cautious about being overly speculative — that they might try to attack Americans as they were leaving [or] they might try to attack the US embassy — because they [the Taliban] know that that would only draw more of a reaction from the US and from US forces," she added.
Afghan negotiating teams in Qatar, which includes US special envoy Zalmay Khalilzad and the Taliban, are currently "thrashing out deals" on how to make the withdrawal work and how to mitigate losses on all sides, "and try to get these people out as quickly as possible," she said.
"That's the primary objective for the American negotiators there," she said.
But what remains to be seen is the fate of "Afghan people living in government-held areas, who have worked for the government who have worked for the Americans — still the potential for an awful lot of bloodshed and suffering," she said.
Watch:
2 hr 20 min ago
UN urges open borders as Afghanistan may see its highest-ever documented civilian casualties in a year
From Amy Cassidy in Glasgow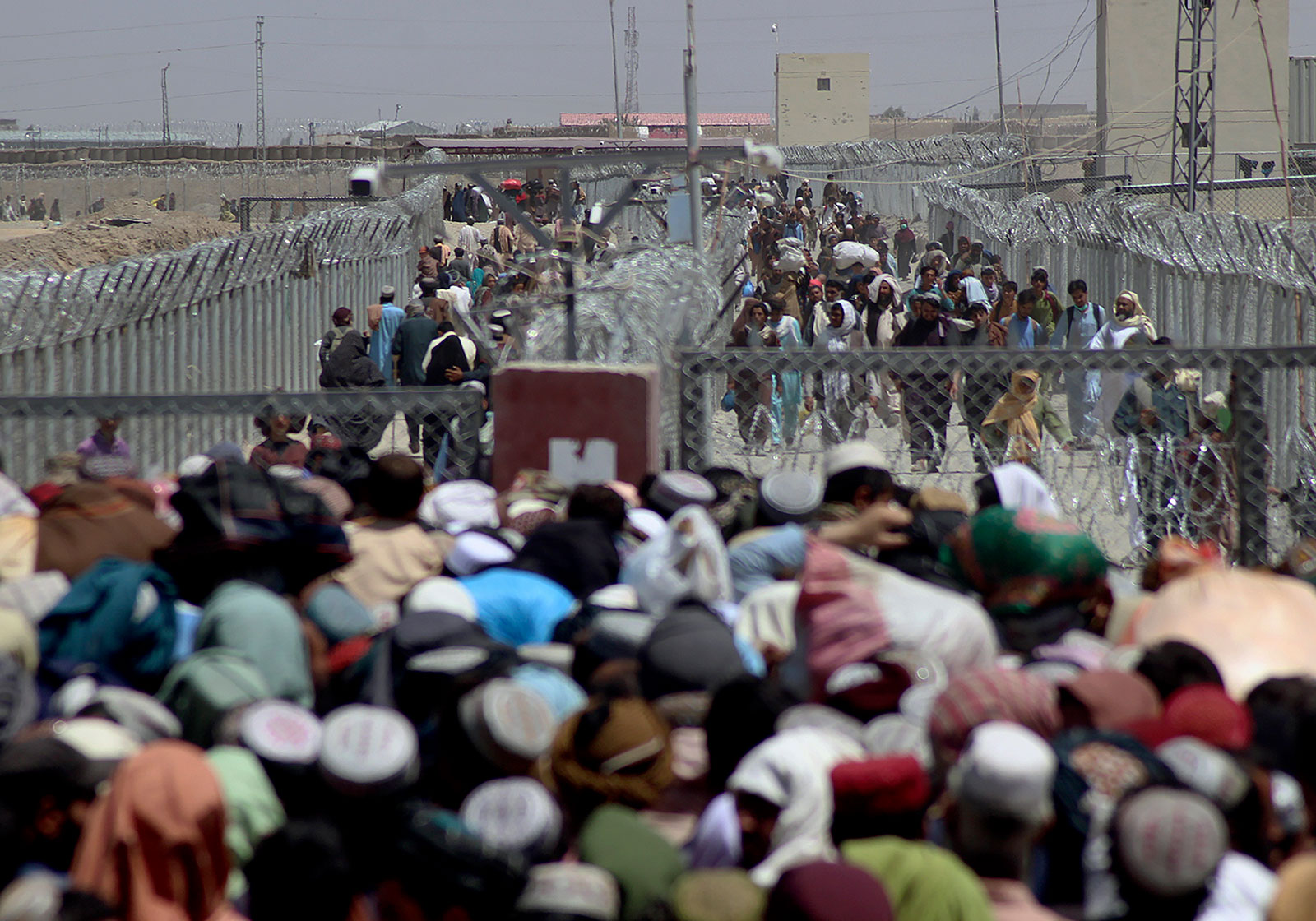 Without significant deescalation in violence amid the intensifying crisis, Afghanistan could see its highest-ever documented civilian casualties in a single year, and neighboring countries should keep their borders open, the United Nations Refugee Agency (UNHCR) urged.
"An inability to seek safety may risk innumerable civilian lives. UNHCR stands ready to help national authorities scale up humanitarian responses as needed," the agency said in a statement on Friday.
Nearly a quarter of a million Afghans have been left internally displaced since the end of May, 80% of which are women and girls.
The agency welcomed a decision by France, Germany and the Netherlands to suspend deportations of Afghan citizens seeking asylum.
"In the context of generalized insecurity in many parts of Afghanistan, it is increasingly clear that Afghans outside of the country may have international protection needs. UNHCR calls for all states to ensure they are able to seek safety, regardless of their current legal status," the statement said.
2 hr 36 min ago
Germany will help evacuate Afghan support staff from Afghanistan
From CNN's Nadine Schmidt in Berlin
Germany will help evacuate Afghan support staff that worked with German forces in Afghanistan, German Interior Minister Horst Seehofer said Friday.
Whether charter flights or the issuance of visas upon arrival in Germany, I support all measures to enable our local forces and their families to leave the country quickly," he said in a statement.
"I have always said, and I repeat: the speedy departure of local forces and their families will not fail at the Ministry of the Interior."
"There is no time for bureaucracy, we must act," he added. 
Seehofer described the situation in Afghanistan as "becoming increasingly threatening," as the Taliban rapidly seized more than a dozen provincial capitals in the country.
2 hr 19 min ago
"These cities fell too easily," Afghan journalist says about Herat and Kandahar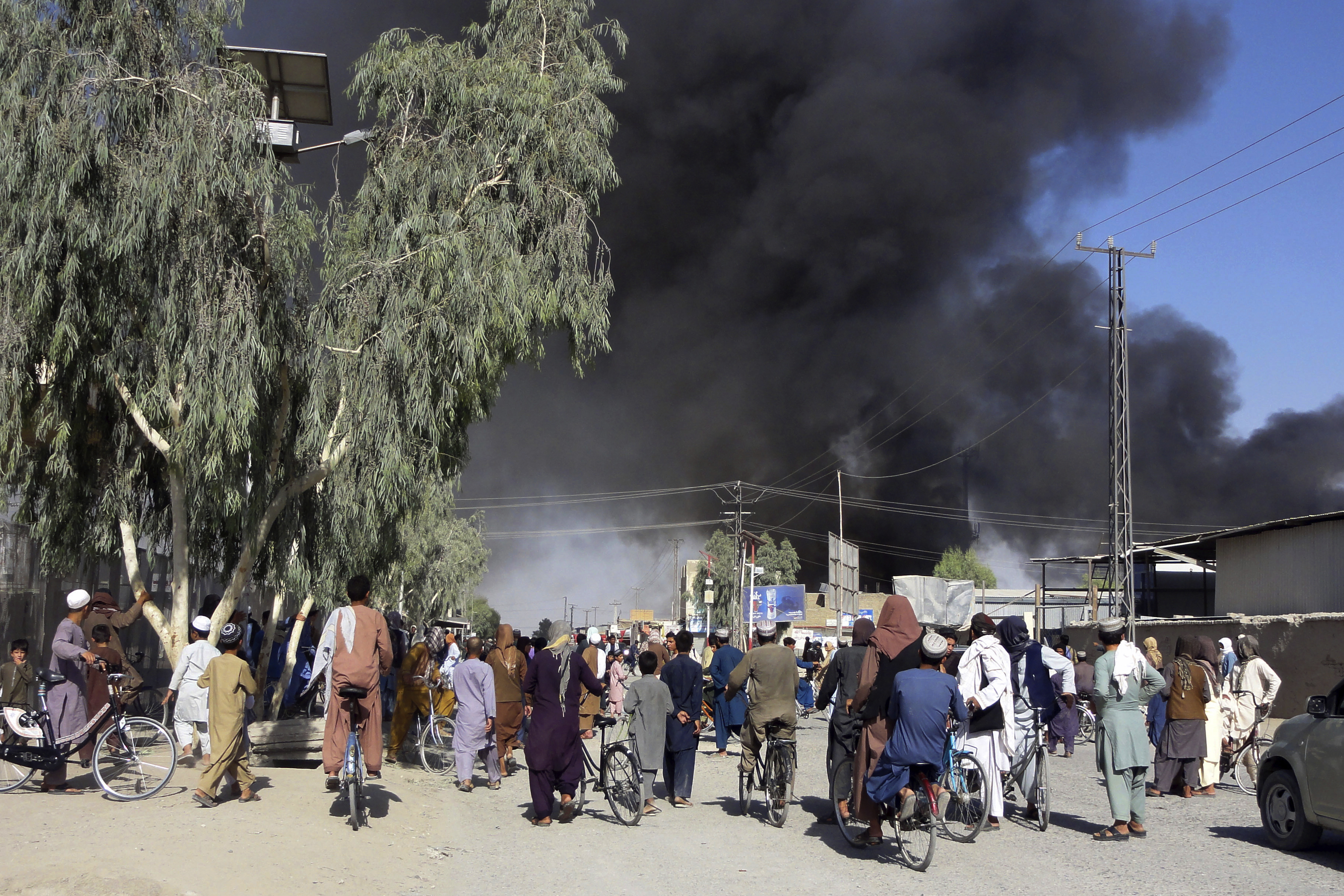 People in Afghanistan know they now "live in a different country," Afghan journalist Ali Latifi said after Herat and Kandahar, two prominent Afghan cities, fell to the Taliban.
They were "cities that people never would have imagined would have fallen," he said. The news of these cities falling has affected the whole country, he told CNN.
Herat and Kandahar are historically and culturally significant cities, with large populations, and people are angry, Latifi said.
"They felt like there wasn't much of a fight put up, that there wasn't much of an effort put into defending the cities, that these cities fell too easily, and too quickly, considering their significance."
People are fleeing the cities as soon as they hear the Taliban are coming, he added.
"There is a lot of fear of the fighting that will come with it. Because if they come and they take over the city, that means that they will be fighting with the security forces, and the security forces will be fighting with them." 
2 hr 57 min ago
"Women and children are the first victims of wars like this"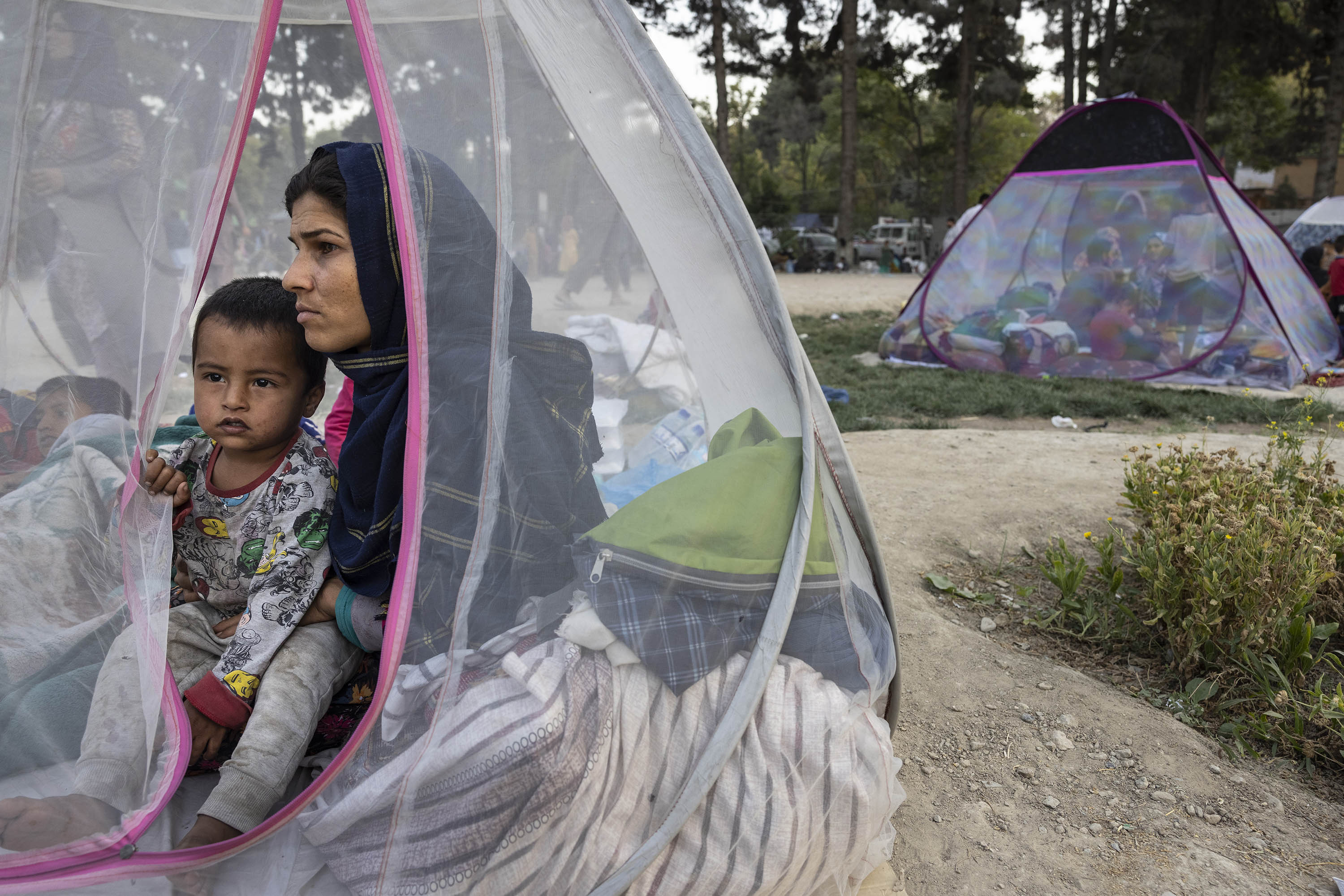 As the Taliban continues its rapid advancement towards the capital, Kabul, CNN military analyst Cedric Leighton said the situation for Afghan civilians is a desperate one.
Unfortunately, women and children are the first victims of wars like this, and unfortunately, they have absolutely nothing to fall back on," the retired US Air Force Colonel said Friday.
He warned that the insurgents' gains will cause "a really big humanitarian crisis," pointing to the period prior to 2001 when the country was under Taliban control.
"There were millions of Afghans who were refugees in neighboring countries and really all around the world. And I think we're going to see a replay of this, unfortunately," he said.
The only way to reverse the Taliban's gains in the past week "would require a really large commitment of American troops," because the Afghan military is not "up to speed in terms of being able to resist the Taliban" as they are "nowhere near the strength that people think it is on paper," he said.
"They are not fighting for a cause they're fighting for their lives," he added.  
3 hr 16 min ago
Doha talks participants warn that an Afghan government formed by military force won't be recognized
From CNN's Jennifer Hauser
After two days of discussions with the Afghan negotiating teams in Qatar, the chair released a statement, calling for an immediate end to attacks against Afghan cities, and warning that any government formed by use of military force will not be recognized.
This international meeting chaired by Qatar hosted many international and regional stakeholders, including the United States, United Kingdom, China, India and Pakistan, among others.
The participants "urge a political settlement, and warn that a government imposed by force will be a pariah state." US special envoy for Afghanistan reconciliation Zalmay Khalilzad also tweeted Friday.
The full statement posted by Qatar's ministry of foreign affairs on Thursday called for an acceleration in the peace process, halting attacks on provincial capitals.
Source: http://rss.cnn.com/~r/rss/cnn_topstories/~3/H6Y6JYt9WNs/h_a808b8801e66b43d7dacedda4e69b22d