Out of 164 million fully vaccinated people in the US, fewer than 0.001% have died from Covid-19, according to CDC data
1 hr 55 min ago
CDC: More than 99.99% of fully vaccinated people have not had a severe breakthrough case of Covid-19
From CNN's Deidre McPhillips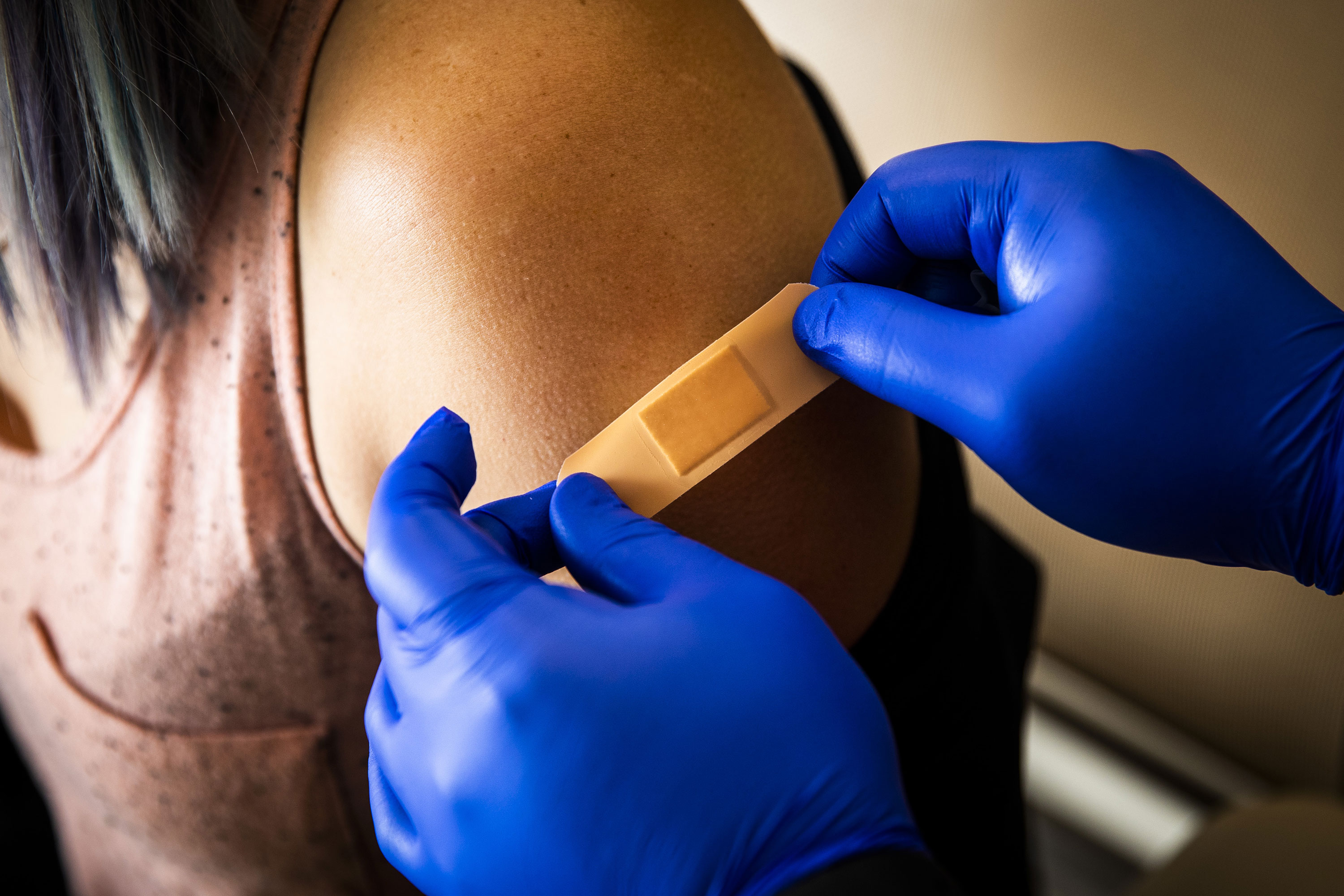 More than 99.99% of people who are fully vaccinated against Covid-19 have not had a breakthrough case resulting in hospitalization or death, according to a CNN analysis of data from the US Centers for Disease Control and Prevention.  
As of Aug. 2, more than 164 million people in the United States were fully vaccinated against Covid-19, according to the CDC. Fewer than 0.001% of those individuals — 1,507 people — died and fewer than 0.005% — 7,101 people — were hospitalized with Covid-19.
CDC last published data on breakthrough cases through July 26. These latest figures include 938 additional severe breakthrough cases — 862 additional hospitalizations and 244 additional deaths — reported over that seven-day period. The CDC does not provide more detail about the timing of the breakthrough cases.
About three-quarters (74%) of all reported breakthrough cases were among seniors age 65 or older. Of the roughly 1,500 people who died, one in five passed away from something other than Covid-19 even though they had a breakthrough case of the virus, according to the CDC.
Since May, the CDC has focused on investigating only hospitalized or fatal cases among those who have been fully vaccinated. 
According to the CDC, this data relies on "passive and voluntary reporting" and are a "snapshot" to "help identify patterns and look for signals among vaccine breakthrough cases."
"To date, no unexpected patterns have been identified in the case demographics or vaccine characteristics among people with reported vaccine breakthrough infections," according to the CDC. 
1 hr 27 min ago
Canadian study finds Covid-19 infections in newborns are rare, but should be monitored
From CNN's Jacqueline Howard
A new study out of Canada suggests that Covid-19 among newborns remains rare but testing both mothers and babies is needed to ensure infants are safe from infection.
The study, published on Monday in the journal JAMA Network Open, finds that only 2.9% of slightly more than 6,000 newborns tested had Covid-19.
"To our knowledge, this is the first population-based report of SARS-CoV-2 testing among a newborn cohort. The findings of this cohort study provide further evidence suggesting that perinatal transmission of, and early-life infection with, SARS-CoV-2 is rare," the researchers wrote. SARS-CoV-2 is the name of the coronavirus that causes Covid-19.
"Ontario's current provincial guidelines do not recommend separation for newborns born to mothers confirmed to have SARS-CoV-2, although distancing and masks are recommended," the researchers wrote. "These measures appear to have effectively limited transmission to newborns, without imposing potential harms through separation." 
The researchers, based in Canada and the United States, analyzed data on infants born in Ontario hospitals between Feb. 1 and Oct. 31 of last year. They also looked at data among mothers between Jan. 15 and Oct. 31 of last year. 
More on the study: The data included 96,689 infants, among whom 6,176 or 6.4% had a record of receiving a diagnostic Covid-19 test. The researchers examined Covid-19 test results for mothers and their babies, and they found that 177 infants, or 2.9% of those tested, were positive for coronavirus infection. 
The researchers noted that the median age at which Covid-19 was detected was 108 days old and fewer than 12 infections in infants were identified perinatally, meaning around the time of birth. Among the infected infants, 90 or about half of them had mothers who tested positive for Covid-19 at some point during the pandemic. Only six or 3.4% of the infected infants were considered perinatal cases.
The study did not include data on stillbirths or pregnancy loses, and some Covid-19 cases may have been missed among mothers and babies who were not tested.
In the United States, the National Institutes of Health announced on Friday that experts plan to study Covid-19 infections during pregnancy more closely – and specifically examine how infection during pregnancy has been linked to complications that may involve or be related to the placenta, the organ that provides a growing baby oxygen and nutrients during pregnancy.
5 hr 3 min ago
South Carolina governor says school mask mandates have "negative consequences"
From CNN's Camille Furst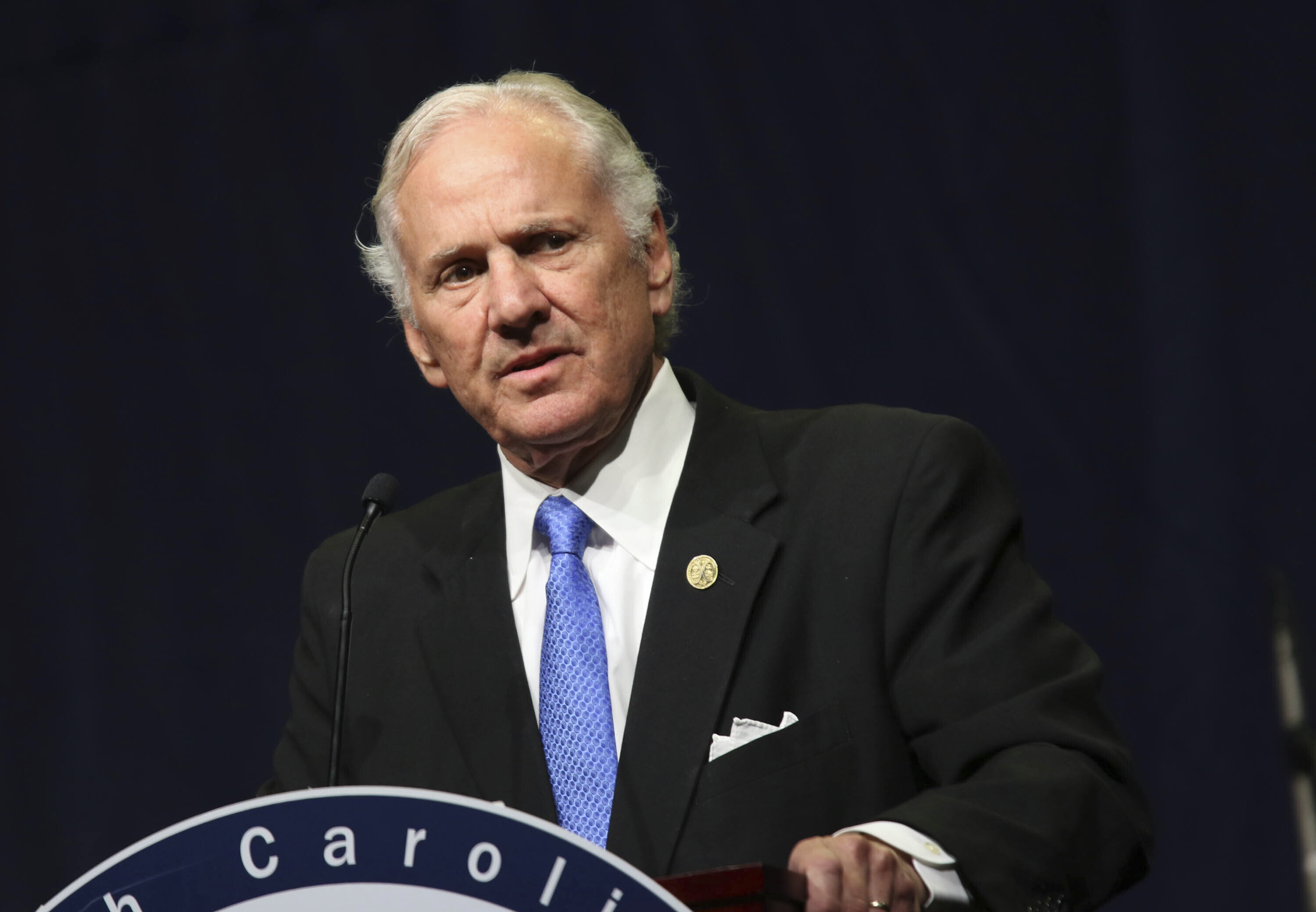 South Carolina Gov. Henry McMaster held firm in his opposition to mandating masks in schools. At a news conference Monday morning he said that although "masking would help," it's "not necessary" and there are "negative consequences for all that."
Instead, McMaster said the decision "ought to be up to the parents."
McMaster signed an executive order on May 11 that restricted school districts from mandating masks for students.
He said that even though cases are on the rise, Covid-19 hospitalizations and ICU patient numbers are down from where they were at the peak of the pandemic.
"At this point, it's clear it's not like it was last year. We know how to handle a virus now. It's a completely different situation," McMaster said.
Although he didn't urge people to get vaccinated, he urged those who are eligible to "make that decision."
McMaster said, "If you are going to get a vaccination, now is a great time to do it."
6 hr 4 min ago
Orange County wastewater shows significant increases of Covid-19 virus
From CNN's Natasha Chen and Kevin Conlon 
The Orange County, Florida, Utilities department said it has recently detected significantly higher concentrations of Covid-19 virus in the wastewater. The testing of wastewater is done as part of the US Centers for Disease Control and Prevention and the US Department of Health and Human Services' National Wastewater Surveillance System.
As of Aug. 2, the Northwest wastewater service area in particular, saw a 1,255% increase in about a 9-week timeframe, according to a statement from the Orange County Utilities department.
According to the statement, as of August 5, the detected viral concentration in the Eastern wastewater service area had increased 775% in about a 13-week timeframe. In the Southern wastewater service area, the increase was about 588% in the same timeframe.  
An Orange County Utilities spokesperson shared a statement from the department, saying that the Eastern and Northwestern wastewater service areas "are primarily residential areas, which alerts us that the virus is spreading rapidly in our community as residents infect others in their local neighborhoods and surrounding areas. By contrast, although our Southern wastewater service area, which includes the tourism district, is also seeing a spike, sampling shows a slower increase in virus remnants. The difference in rate of increase may be reflective of varying vaccination rates in the wastewater areas, including special health requirements for travel."
The concentrations reflect both symptomatic and asymptomatic residents, alerting authorities to spikes in infections 4 to 10 days before positive case numbers would reflect changes within the community, according to the Orange County Utilities department.
The county's reclamation facilities serve about 870,000 people. A spokesperson for Orange County utilities said staff will closely monitor these levels as the school year begins.
5 hr 47 min ago
Norwegian Cruise Line can require proof of Covid-19 vaccination in Florida, federal judge rules 
From CNN'S Liz Stark 
Norwegian Cruise Line can require proof of Covid-19 vaccination for passengers and crew members, a federal judge ruled Sunday, after the cruise line operator had challenged Florida's ban on vaccine passports. 
US District Judge Kathleen Williams granted Norwegian Cruise Line Holdings' request for a preliminary injunction to Florida's law that prohibits companies from requiring customers and employees to provide documentation of Covid-19 vaccination status. 
The complaint, filed last month in the US District Court for the Southern District of Florida, named Florida's Surgeon General Dr. Scott Rivkees in his capacity as "the responsible state official."
In April, Florida Republican Gov. Ron DeSantis signed an executive order banning the use of Covid-19 passports in the state. The order prohibited any government entity from issuing vaccine passports and blocks businesses from requiring any such documentation. State lawmakers passed legislation codifying the order that was signed into law on May 3. 
Offices for DeSantis and the Florida surgeon general did not immediately respond to CNN requests for comment. 
The lawsuit sets up a key showdown between state laws and the ability for companies to mandate vaccines to their customers. 
The company said it plans to resume cruises on August 15, with the Norwegian Gem departing from Miami – its first from Florida since the pandemic disrupted operations more than a year ago.
Frank Del Rio, Norwegian Cruise Line's president and chief executive officer, praised the judge's ruling said in a statement Sunday.
"We want nothing more than to sail from Miami, the Cruise Capital of the World, and from the other fabulous Florida ports and we welcome today's ruling that allows us to sail with 100% fully vaccinated guests and crew which we believe is the safest and most prudent way to resume cruise operations amid this global pandemic," he said.
Norwegian Cruise Line Holdings Ltd. operates three cruise lines: Norwegian Cruise Line, Oceania Cruises and Regent Seven Seas Cruises
5 hr 51 min ago
Covid-19 vaccines are applying for full approval. Here's why it could convince people to get a shot.
From CNN's Jen Christensen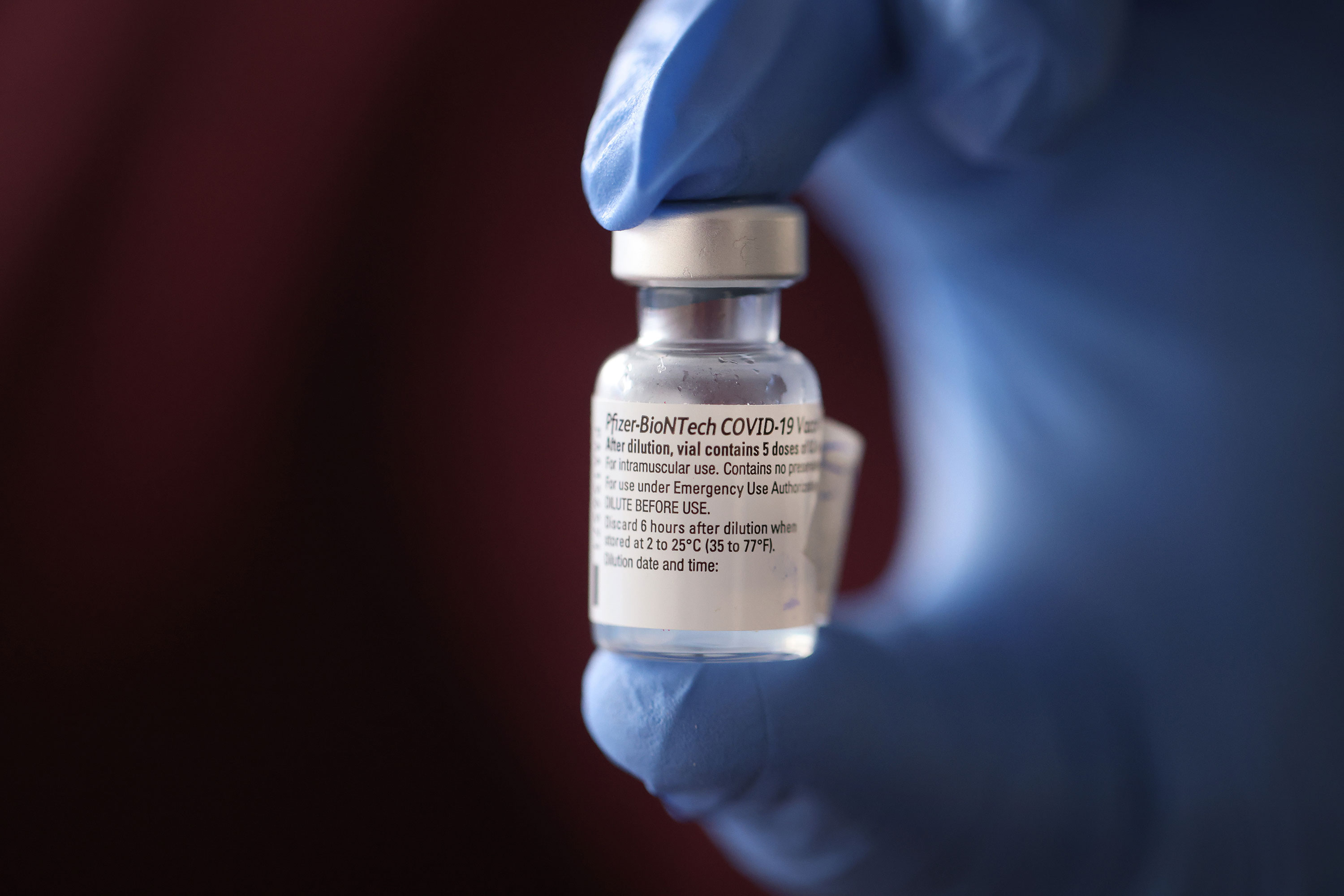 Pfizer's Covid-19 vaccine is currently only authorized for emergency use in the United States, but its full approval by the US Food and Drug Administration could happen within weeks.
The ramifications could alter the course of the pandemic in several ways.
First, full approval of a Covid-19 vaccine could persuade more people to get vaccinated.
More than 30% of the eligible population in the United States still hasn't gotten a vaccine.
To qualify for emergency use authorization, Covid-19 vaccine makers submitted about three months of clinical trial data. This included at least 2 months of safety data on fully vaccinated participants, since most vaccine side effects occur 2-3 months after the vaccination.
For some Americans, that hasn't been enough data to convince them to get the shot.
Full approval of a Covid-19 vaccine requires much more data, including safety and efficacy data generated in the real-world, outside of a clinical trial. The US Centers for Disease Control and Prevention has been tracking real-world data on the vaccines and more than 165 million people in the US are now vaccinated against the virus.
The extra data may help convince more people that the vaccines are not dangerous.
Three in ten unvaccinated adults said they would be more likely to get vaccinated if one of the vaccines moves to full approval, according to a survey from the Kaiser Family Foundation.
Dr. Michael Wolf, the Associate Vice Chair for Research, Department of Medicine at Northwestern Feinberg School of Medicine expects approval would get about 5-10% more individuals worried about safety to get vaccinated.
"I think from the standpoint of the public, it really shouldn't matter," Offit said. "It's been given to half of the American population. We have more than 300 million doses out there. This is far from experimental. We have a tremendous safety and efficacy portfolio on these vaccines – I mean, it's more than most licensed products that are out there now."
And yet he recognized that, at least for some, it does matter. He said the FDA knows that, too.
"I think they realize that at least there's a psychological issue with how these vaccines are viewed, in terms of whether they're a licensed product or just approved through EUA," Offit said.
Mandates: Full approval of a Covid-19 vaccine could also make workplace mandates easier. Many unvaccinated people would face a financial reason to get one — they'll need it to keep their jobs.
"FDA approval alone is not going to make many individuals run out and get it now, but you're going to start seeing health systems and employers feel more emboldened to require them," Wolf said. "There's precedent for mandatory vaccinations and immunizations."
Workplaces already have the legal authority to mandate the Covid-19 vaccine, according to the US Equal Employment Opportunity Commission. But full approval could give any legal challenge less potency.
6 hr 59 min ago
You might start hearing about the Lambda variant. Here's what we know about it so far.
From CNN's Jacqueline Howard
As the coronavirus pandemic continues, infections caused by the Lambda variant have been emerging in the United States, including in Texas, where Houston Methodist Hospital last month reported its first case.
There is a lot left to learn about Lambda, but here's what we know so far:
So far, it's rare in the US: The variant is not nearly as worrisome as the Delta variant in the US, which has been driving a rise in cases nationwide, but early studies suggest that it has mutations that make it more transmissible than the original strain of the coronavirus.
"Lambda has mutations that are concerning but this variant remains quite rare in the US despite being around for several months," Dr. Preeti Malani, chief health officer in the division of infectious diseases at the University of Michigan in Ann Arbor, wrote in an email on Friday.
We're not sure how transmissible it is: it "It's difficult to know for certain how transmissible Lambda is and how well vaccines work. So far, it seems that Lambda is more transmissible than the original SARS-CoV-2 virus," which is similar to Delta and other variants, wrote Malani, an expert with the Infectious Diseases Society of America. SARS-CoV-2 is the name of the coronavirus that causes Covid-19.
"Thankfully studies suggest that the currently available vaccines remain protective. We have learned during the pandemic that things can change quickly, so controlling spread of COVID-19 in general will help manage Lambda," Malani wrote. "As long as there is uncontrolled spread of SARS-CoV-2, we will see more variants in the future. The only way out is widespread vaccination to control spread and prevent further mutation of SARS-CoV-2. It's a race between getting enough of the world vaccinated and the development of new variants that are less responsive to counter measures."
About vaccines: So far, data remain split on how well vaccines protect against the Lambda variant, and scientists say they need to study this more.
In July, researchers wrote in a lab study that they found some evidence that people who got the single-dose Johnson & Johnson Covid-19 vaccine might benefit from a booster dose to better protect them from new variants of the coronavirus, including the Lambda variant. The study was done in the lab and does not reflect real-world effects of the vaccine – and it's published online as a preprint to the server biorxiv.org, meaning it was not subject to careful peer review.
Nathaniel Landau of the New York University Grossman School of Medicine and colleagues said their tests of blood taken from vaccinated volunteers shows that at least some of the newly emerging variants may evade the protection offered by a single dose of Johnson & Johnson's Janssen vaccine. A boost of a second dose of J&J vaccine, or even with Moderna's or Pfizer's, might help, the researchers reported.
In the study, the variants Beta, Delta, Delta plus and Lambda showed only "modest" resistance against antibodies elicited by the Pfizer/BioNTech and Moderna coronavirus vaccines, suggesting the vaccines still work.
7 hr 49 min ago
There could be more dangerous variants if more people don't get vaccinated, Fauci says
From CNN's Madeline Holcombe
Covid-19 vaccines are protecting more than half the US population from current strains, experts say. But if too few people get vaccinated, the virus will be allowed to continue to spread – and the result could be an even more dangerous variant, Dr. Anthony Fauci said.
"Then all of us who are protected against delta may not be protected against zaida (zeta)," the director of the National Institute of Allergy and Infectious Diseases said in a Q&A with USA Today published Sunday.
If an overwhelming majority of the population is vaccinated, the virus will disappear in the country, Fauci said. But having only a partially vaccinated population means that smoldering levels of infection will carry into the fall, be confused as the flu in the winter and pick back up in the spring, Fauci told USA Today.
And if the rest of the world isn't vaccinated over the next couple of years, more circulation could mean more variants, Fauci warned.
Already, states are struggling to fend off the Delta variant, a strain believed to be significantly more transmissible than others. In 47 states, the seven-day average of new cases is surging by at least 10% more than the previous week, according to data from Johns Hopkins University. And the US is averaging more than 100,000 new Covid-19 cases every day – the highest in almost six months, according to data from Johns Hopkins University.
Read more here.
Source: http://rss.cnn.com/~r/rss/cnn_topstories/~3/RuvYlZdSlR8/h_9c6a79bada1c3b54c7d873635394a789