Vaccinations accelerate in France after 'health pass' announcement
1 hr 14 min ago
Vaccinations accelerate in France after Macron's "health pass" announcement
From CNN's Xiaofei Xu and Barbara Wojazer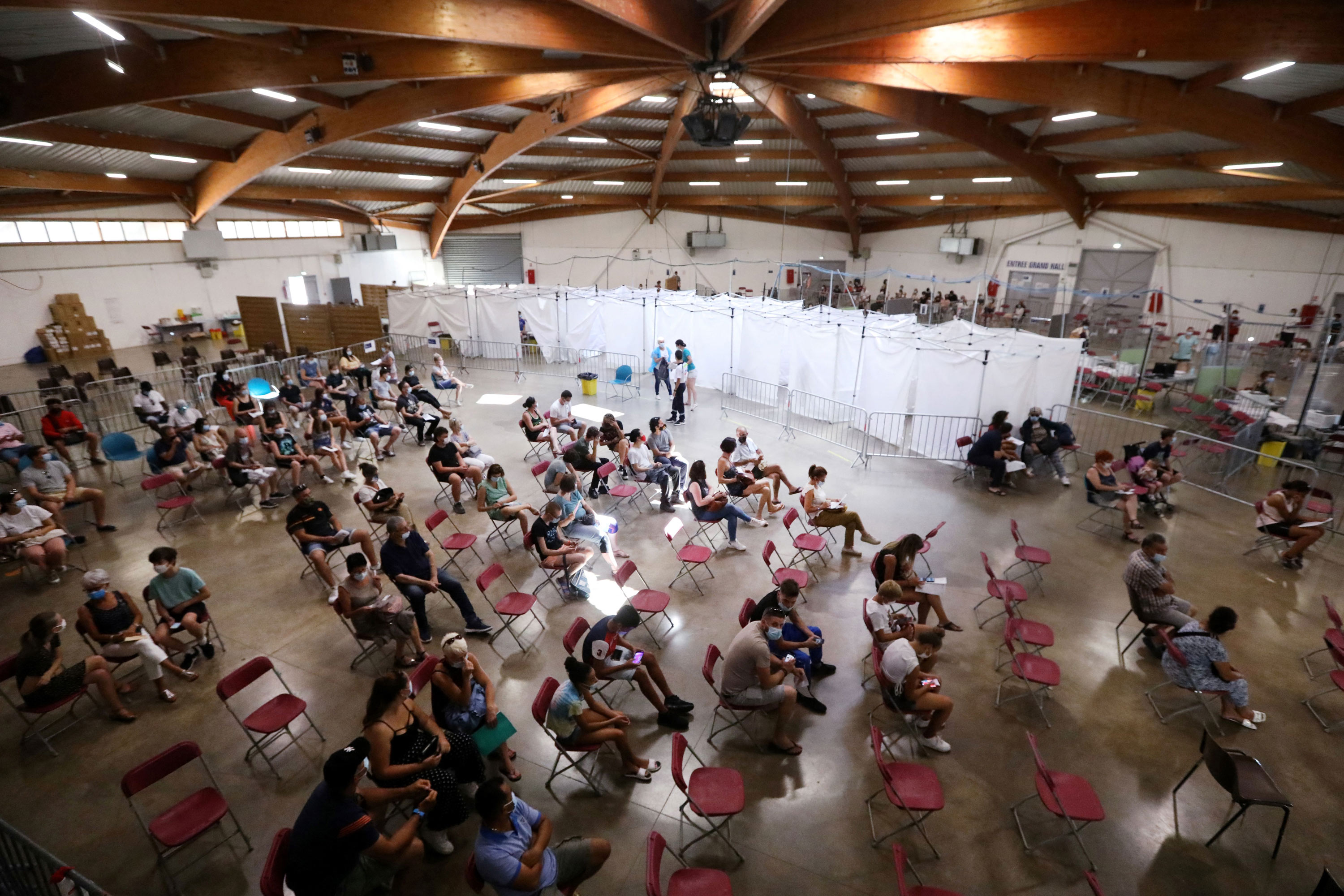 The number of people signing up to get vaccinated in France has picked up after President Emmanuel Macron announced measures pushing French people to get vaccinated, French Prime Minister Jean Castex said on TF1 on Wednesday. 
"The President of the Republic spoke on July 12th, there has been more than 3 million additional appointments bookings since. It is true that it had slowed down quite a lot in June, but it has picked up again very strongly," Castex said.   
Last week marked a record in terms of appointment bookings, with around, 3.7 million French people signing up to get vaccinated, according to a tweet from medical booking site Doctolib on Monday. 
Overall, since the announcement, around 4.3 million people booked an appointment to get their first dose, according to a CNN calculation of numbers from Doctolib.
Some background: On July 12 Macron announced that all health care workers — in hospitals, nursing and retirement homes, even home-care nurses — must be fully inoculated against Covid or, quite simply, they won't be paid after September 15.
And beginning August 1, nobody will be allowed in any French bar, restaurant, shopping mall, concert hall, or any long-distance train or airplane without a "sanitary pass" attesting to full vaccination or a recent negative Covid test. Violators could face fines up to 45,000 euros ($53,000) and a year in jail.
Macron further incentivized this push toward vaccination by announcing that government reimbursement for most Covid tests are ending, making it increasingly expensive to keep current the now all but mandatory health pass.
1 hr 19 min ago
US continues to limit non-essential travel to Canada and Mexico
From CNN's Priscilla Alvarez
The Biden administration is extending non-essential travel restrictions for the US northern and southern borders until August 21, according to a federal register notice set to publish Thursday. 
The US has been limiting non-essential travel along both borders since the start of the pandemic and extending those restrictions on a monthly basis. The restrictions don't apply to cross-border trade, US citizens and lawful permanent residents, as well as people traveling for medical purposes or to attend school, among others.
But over recent weeks, the administration has come under fire for continuing to keep restrictions in place, more than a year into the pandemic, and after Canada announced it was reopening to vaccinated Americans.  
In the notices, Homeland Security Secretary Alejandro Mayorkas notes that there have been "positive developments in recent weeks," citing the millions of vaccines doses administered in the United States and the US Centers for Disease Control and Prevention moving Canada and Mexico to Covid-19 Level 4 (Very High) to Level 3 (High) "in recognition of conditions that, while still requiring significant safeguards, are improving." 
Still, DHS found that the outbreak and continued transmission and spread of Covid-19 both in the US and globally posed a risk. 
The restrictions go into effect Thursday and remain in effect until August 21, "unless amended or rescinded prior to that time."
1 hr 33 min ago
It may be time to put masks back on, expert says
From CNN's Madeline Holcombe and Alyssa Kraus
As the Delta variant continues to spread across the US and Covid-19 cases are on the rise, particularly for the unvaccinated, it may be time for people to put their masks back on, an expert said.
This advice from Dr. Leana Wen comes after Los Angeles County reinstated a mask mandate this past weekend, requiring masking indoors regardless of vaccination status.
"We are at a very different point in the pandemic than we were a month ago," Wen, a CNN analyst, said. "And therefore, we should follow the example of LA County and say that if there are places where vaccinated and unvaccinated people are mixing, then indoor mask mandates should still apply."
However, according to Wen, there are two exceptions to the occasions people should wear masks indoors in public: when everyone is vaccinated and has provided proof or if there is a very high level of community vaccination.
Nearly 22% of the US population, or nearly 73 million people, are located in counties with "high" Covid-19 transmission, according to data from the US Centers for Disease Control and Prevention. Similarly, only 48.7% of the US population is fully vaccinated, according to the CDC. This statistic is far below the  70 to 85% health experts have estimated it would take to slow or stop the spread.
Therefore, it may be time to press the "reset button" and encourage masks while leaders push for vaccination rates to increase, Wen said.
1 hr 27 min ago
Paralympian who withdrew from Games after request to bring mom was denied says she feels "worthless"
From CNN's Adrienne Vogt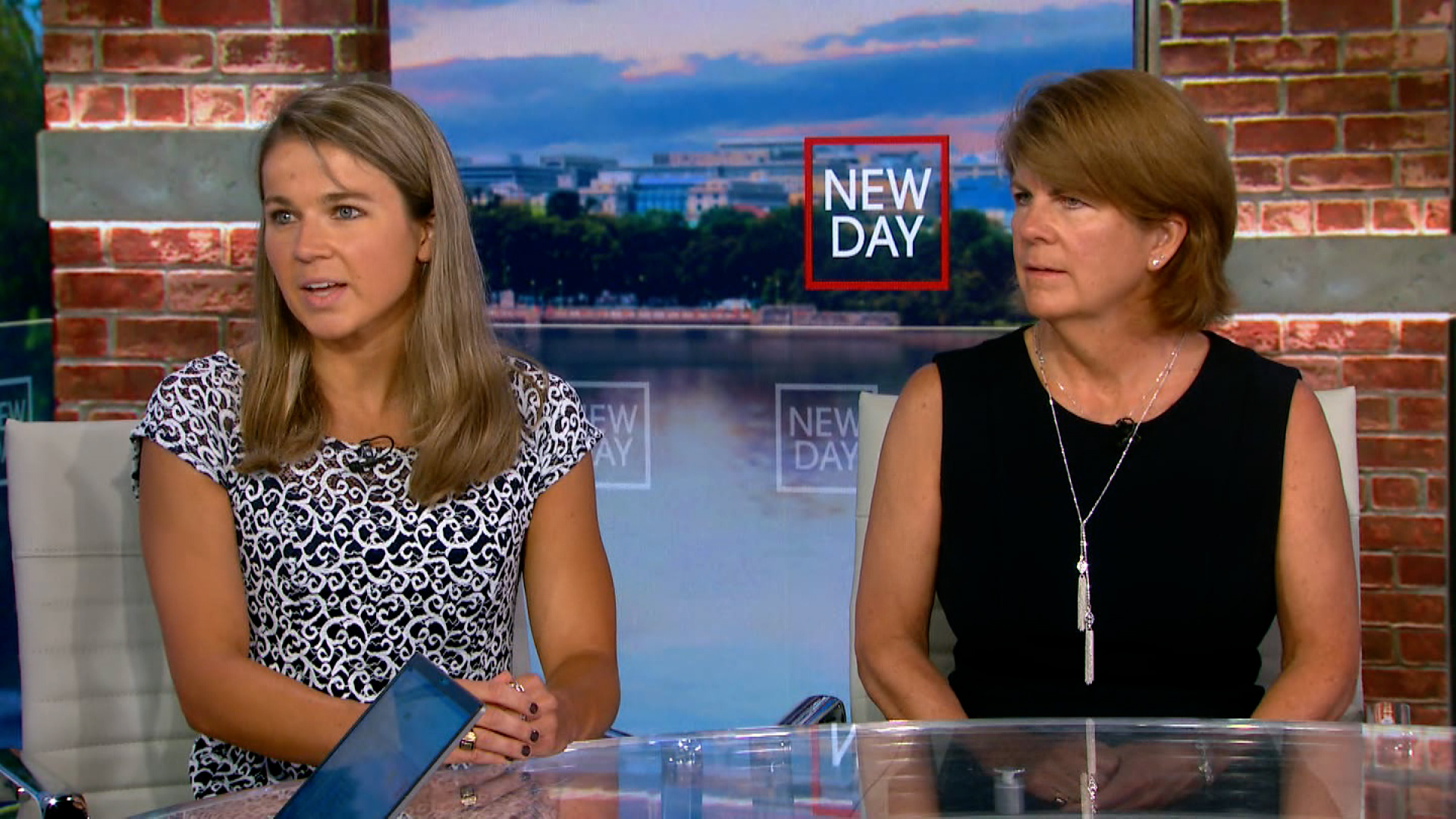 Becca Meyers, a deaf and blind Paralympic swimmer who withdrew from the Tokyo Games after she said she was denied a request to bring her mother to serve as her personal care assistant, said the decision has "torn her apart."
Due to Covid-19 restrictions, the United States Olympic & Paralympic Committee refused her request for her mother to serve as her personal care assistant in Tokyo, Meyers said.
"I've always been known as Becca the swimmer and not Becca the deaf-blind person. And now I feel very worthless as a person. For someone who trained five years for this moment, especially an extra year with the pandemic, it makes it all seem like it was for nothing," she said on CNN's "New Day."
Meyers said that at the 2016 Games in Rio, she "fell apart" without her mom or a personal care assistant there. 
The USOPC is providing a single personal care assistant for 33 American Paralympic swimmers, including nine who are visually impaired, according to Meyers.
"The bottom line is no one on that team is trained or certified to deal with blind or visually impaired swimmers, especially in my case as a deaf-blind athlete," she said. 
Her mother, Maria Meyers, said that Becca needs a one-on-one assistant to help her navigate the airport, dining halls and other venues. 
"I'm there to just whisper in her ear, you know, 'it's on your left, it's on your right, just to guide her and take care of her.' I don't have anything to do with the pool. That's all her and the coaches. But they really have to have staff that knows how to orient and take care of these kids," Maria Meyers said. 
"This is her life. And they took that away from her. They took her moment to shine," she added. 
Watch:
1 hr 32 min ago
Czech table tennis player will miss the Olympics because of Covid-19
From CNN's Ivana Kottasova
Czech table tennis player Pavel Širuček has tested positive for Covid-19 in Tokyo and will not be able to compete at the Games, the Czech Olympic Committee said in a statement on Wednesday.
Širuček, who is a first-time Olympian, is the latest positive result and brings the total number of cases within the Czech delegation to four.
Beach volleyball player Ondřej Perušič tested positive on Monday. He was followed by the coach of the women's beach volleyball team, Simon Nausch, on Tuesday
An unnamed staff member tested positive after arriving to Tokyo last week.
The Czech team's head Martin Doktor said that he was worried these kind of "sport tragedies" would happen.
"Unfortunately, none of us can completely stop the virus from spreading, despite protecting ourselves as much as we can," Doktor said in the statement.
The statement added that several other Czech athletes who have come into contact with those who tested positive have now been tested again.
At least two other athletes are awaiting the results of PCR tests.
2 hr 13 min ago
Breakthrough infections were always going to happen — they just caught people by surprise, expert says 
From CNN's Naomi Thomas
Erin Bromage, a professor of biology at the University of Massachusetts Dartmouth, told CNN's Brianna Keilar that it was always known that breakthrough Covid-19 cases would happen in vaccinated people, but that they've caught people by surprise. 
"We know that there are breakthrough cases and we knew that they were going to happen right from the start when they released the Phase 3 data that said that the vaccines were roughly 95% effective," Bromage said on New Day Wednesday when asked about breakthrough infections in vaccinated people.
"Seeing them now is really not, you know, unsurprising in the greater scheme of the pandemic," he said. "It's just that people have been caught by surprise."
The phase 3 vaccine data tested for efficacy of the vaccines among symptomatic cases – individuals who were infected and exhibited symptoms – not overall infection. 
People who are fully vaccinated and who have changed their behavior, doing things like going to restaurants, bars and clubs have been caught by surprise, he said, because while their personal risk for developing symptoms has decreased, the activities of gathering in closed, confined spaces are still higher risk activities. "If you're indoors in a church or in a restaurant and it's not a big open space, the air being shared by a lot of people around you, then you're actually putting yourself at higher risk for infection," said Bromage. "Now, high risk for infection for a vaccinated person probably doesn't matter as much because we know it doesn't lead to severe disease," he added. 
1 hr 38 min ago
British sport shooter withdraws from Tokyo Games after testing positive for Covid-19
From CNN's Aleks Klosok
Britain's world No. 1 shooter Amber Hill has withdrawn from the Tokyo Olympics after testing positive for Covid-19 prior to departing for Japan, Team GB announced in a statement on Wednesday.
Hill, who tested positive for Covid-19 in the UK, was due to compete in the Women's Olympic Skeet competition.
The 23-year-old, who was the most experienced athlete on the British shooting team, was a finalist at the 2016 Games in Rio de Janeiro. 
"After five years of training and preparation, I'm absolutely devastated to say that last night I received a positive COVID-19 test, meaning I've had to withdraw from Team GB's shooting team," said Hill.
"I will be back from this, but right now I need some time to reflect and take in what has happened," she added.
Shooting team leader Steven Seligmann said it was "an incredibly sad situation" adding "our focus is to now make sure Amber is kept safe and well, both physically and mentally, and we have the support in place to help her through this difficult period."
Team GB confirmed no replacement athlete will be selected in Hill's place.
1 hr 57 min ago
UK prime minister accused of being a "super spreader" of confusion over self-isolation rules
From CNN's Sharon Braithwaite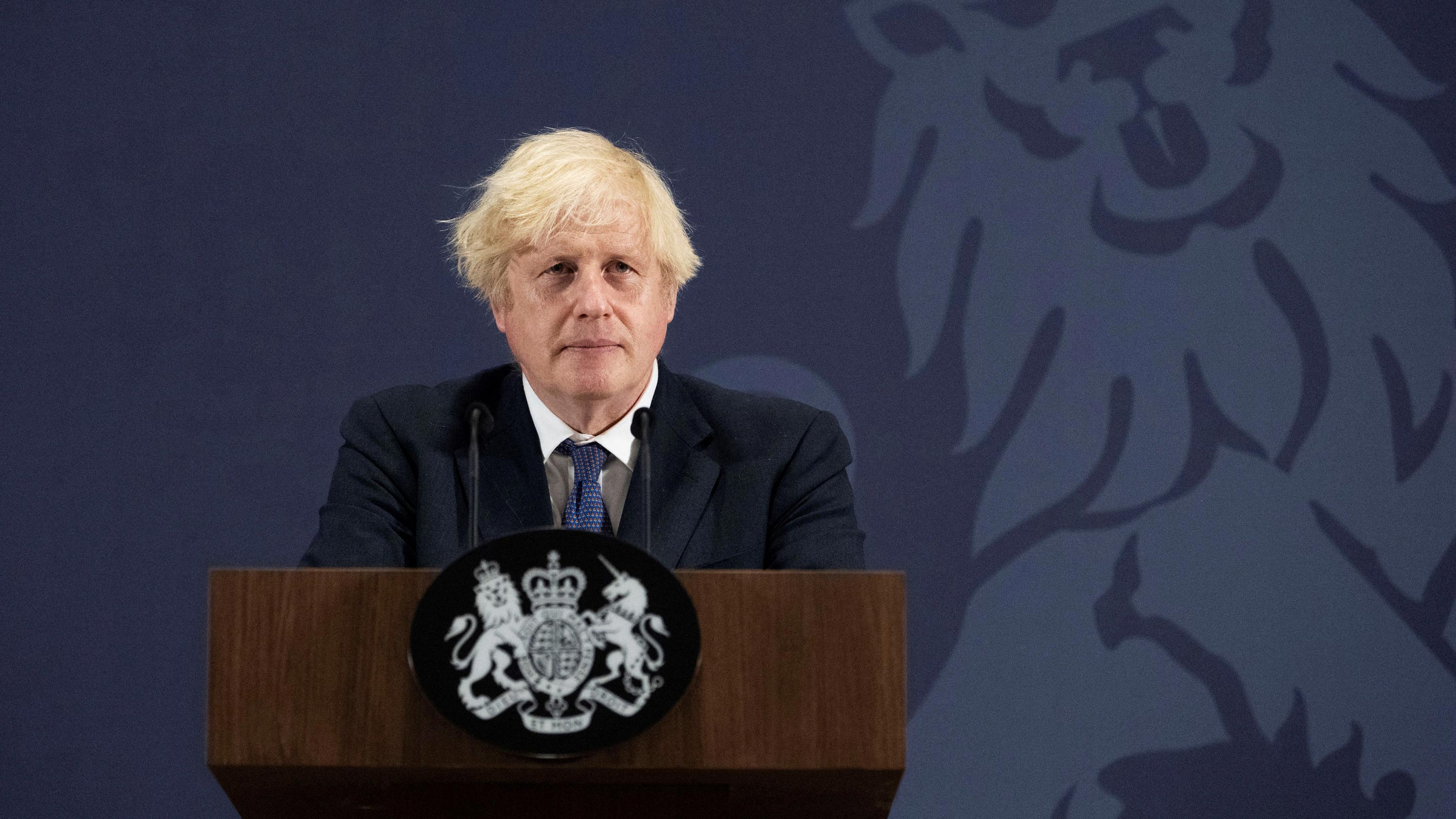 UK Prime Minister Boris Johnson has been accused of being a "super spreader" of confusion over self-isolation rules, by the leader of opposition Labour party Keir Starmer, after contradictory statements were issued by the government earlier this week on the matter. 
"How on earth are businesses meant to plan, when the Prime Minister keeps chopping and changing like this?," Starmer asked Johnson during Prime Minister's Questions on Wednesday.
Johnson joined virtually – with the speaker of the House of Commons at one point struggling to hear him – as he is self-isolating at his country residence in Chequers, England, after being a close contact of the Health Secretary Sajid Javid, who tested positive for Covid-19 on Sunday. 
"Even after 15 months of these exchanges I can't believe that the Prime Minister doesn't see the irony of him spending 'Freedom Day' locked in isolation, and announcing plans for a vaccines ID card," Starmer said. He highlighted the recent confusion and changes of policy over isolation exemptions and Covid vaccine passports, two days after all lockdown restrictions were lifted in England despite daily cases being around 50,000. 
"When it comes to creating confusion. The Prime Minister is a super spreader," Starmer added. 
Johnson accused Starmer of trying to "score cheap political points" and defended the isolation system. 
"Isolation is a very important part of our armoury against Covid. We're going forward, as everybody knows, to a new system on August 16 based on testing but in the meantime when you're advised to isolate to protect others and to protect your family against the spread of the disease then you should do so," Johnson said.
Johnson said Monday that a number of critical workers would be exempt from the requirement to self-isolate when notified by the NHS Covid-19 'Track and Trace' app. 
Downing Street reiterated on Tuesday that people should isolate if they are notified or 'pinged' by a Covid app used by the National Health Service to trace possible contacts of those who test positive for Covid-19. The confirmation came after UK business minister Paul Scully suggested that it was down to individuals and employers to follow the instructions, or to ignore them.
2 hr 8 min ago
1st athlete in Tokyo announces end of Olympic journey after testing positive for Covid-19 
From CNN's Chandler Thornton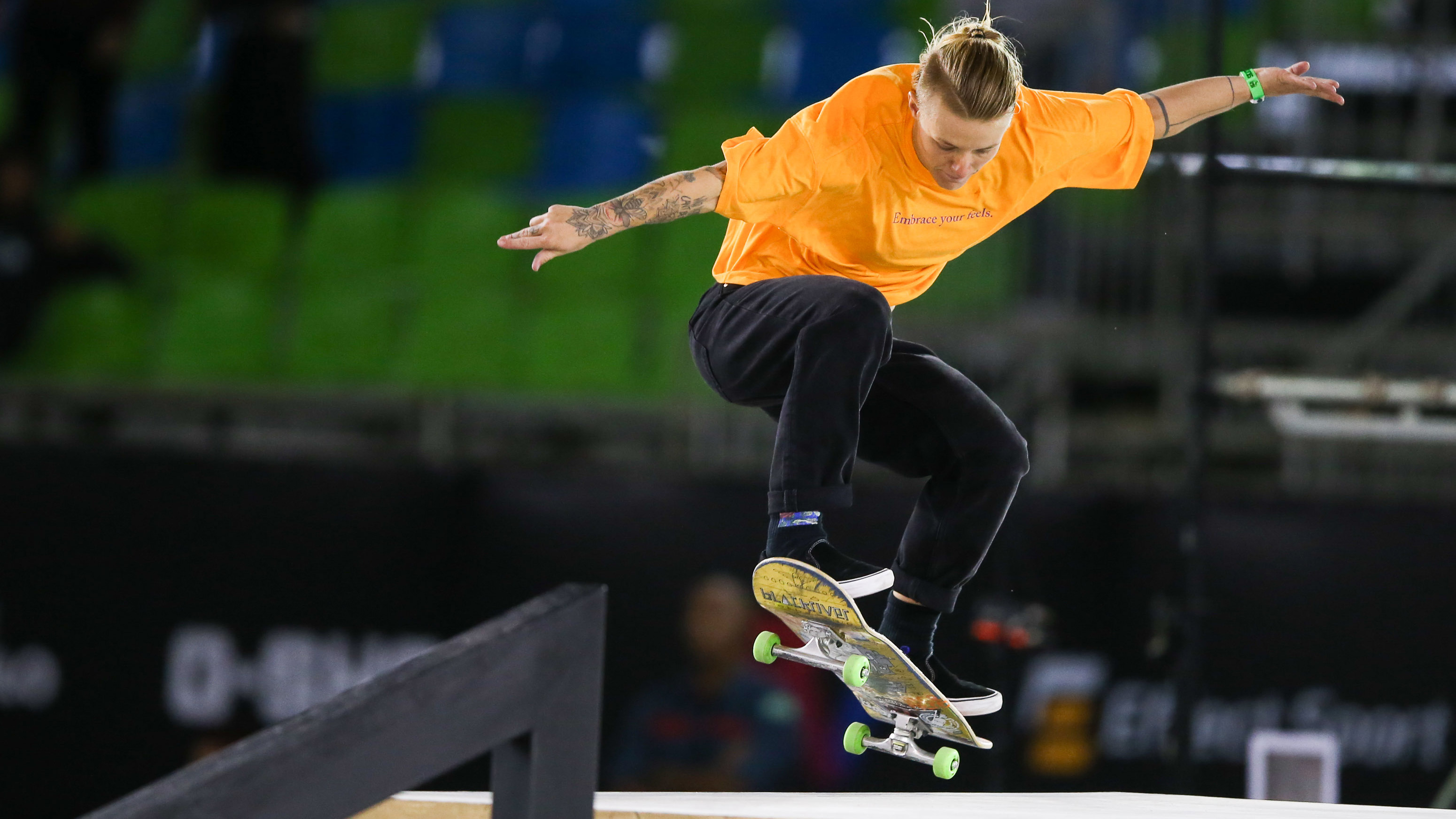 Dutch Olympic skateboarder Candy Jacobs has tested positive for Covid-19 in Tokyo, ending her Olympic journey, according to a post from her official Instagram account.
Jacobs is the first athlete to announce he or she cannot participate because of the virus after arriving in Tokyo.
There have been other athletes who have tested positive before arriving in Japan and have announced they cannot participate in the Games.
"I am heartbroken," Jacobs said in her post. "Unfortunately I was tested positive for Covid-19 this morning, which means my Olympic journey ends here. I have done everything in my power to prevent this scenario, took all the precautions."
"Luckily we've been following the protocols so my fellow skateboarders still get to shine bright," Jacobs added.
"I will need some time to let my broken heart heal and recover from this. Let's go Paris 2024," Jacobs said.
It is unclear whether Jacobs was staying in the Olympic Village, though her Instagram stories show videos of the Village. 
The Tokyo 2020 Games are set to officially begin on Friday.
Source: http://rss.cnn.com/~r/rss/cnn_topstories/~3/9CjR8KjlJT0/h_7c85c96a5cf5202421c5959d09812ab1