Stimulus final vote in the House: Live updates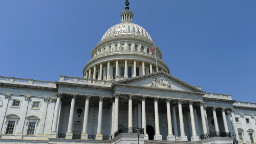 The House is getting ready to cast its final vote on the $1.9 trillion Covid-19 relief plan as Democrats push to quickly get the legislation to President Biden's desk.
An estimated 11.4 million workers will lose their unemployment benefits between mid-March and mid-April unless Congress passes its next coronavirus relief package, a recent study by The Century Foundation found.
Out-of-work Americans will get their last $300 federal weekly boost to jobless payments on March 14. And those in two key pandemic unemployment assistance will start running out of benefits at that time.
About 4 million people in the Pandemic Unemployment Assistance and the Pandemic Emergency Unemployment Compensation programs will see their benefits expire in mid-March, while the payments of another 7.3 million will lapse over the following four weeks, according to a recent report from The Century Foundation.
The two temporary federal programs were created in Congress' $2 trillion relief package last March and were extended by 11 weeks in the $900 billion relief deal passed in December. The former provides benefits to freelancers, gig workers, independent contractors and certain people affected by the pandemic, while the latter lengthens the duration of payments for those in the traditional state unemployment system.
The Senate bill, which passed Saturday, calls for extending these pandemic unemployment programs — as well as providing a $300 federal weekly enhancement to payments — through Sept. 6. The President's plan called for continuing benefits through the end of September.
However, even if Biden signs the bill in mid-March, the jobless may experience a temporary disruption in payments. The US Department of Labor must issue guidance on the new law, and many states need some time to reprogram their antiquated systems with the new provisions.